Now that gyms have re-opened and we are beginning to slip back into our pre-quarantine routines, it's a great time to find the perfect gym for you. If you ate one too many at-home snacks or just want to work on your health and fitness this summer, a Tulsa gym or fitness center is a great way to get some exercise (pro-tip: get some friends to go with and make it even more fun and motivating!).  Discover Tulsa can help you find the right gym for you!
We searched out the best gyms and fitness gyms in Tulsa to help you meet your fitness goals. This list includes regular gyms, studios, and more to give you a wide variety of options. We're here to help you find your best fit!
Best Gyms and Fitness Centers in Tulsa
Not sure where to get your exercise? Search no further! Below is a list of the best gyms and fitness centers in Tulsa that we have compiled for you.
Lifetime Fitness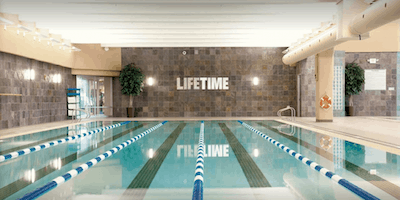 You probably aren't surprised to see Lifetime Fitness at the top of the list. Located at 10642 South Memorial Drive, this gym is a two-story dream for a fitness junkie. Even if you're a workout newbie, there is something for you at Lifetime.
Tulsa's Lifetime Fitness hosts tons of classes, from hot yoga to boxing, and offers indoor and outdoor pools, saunas, expansive equipment areas, and more. Lifetime is the ultimate workout facility with everything you need to stay fit and motivated. Lifetime also offers a spa and a cafe area to grab a healthy smoothie after your workout.
They also have a team of personal trainers that can help you create your own personal workout plan. Lifetime is a  fantastic option if you prefer to have a variety of workout options, from weights to HIT workouts. Lifetime also offers family packages for kids' classes and play area. Plus, it's a great place for a mini-vacation with its massive outdoor pool and water slides and the indoor hot tubs!
Title Boxing
Boxing is an excellent way to get your exercise quota for the week and is an increasingly popular exercise in Tulsa. This high-intensity workout will give you the muscles of a boxer but without the actual human contact part. Instead, Tulsa's Title Boxing gives each participant their own heavy bag and plenty of space to follow their coach's workout instruction.
Title Boxings's intense full-body workouts are for all skill-levels and will burn calories and empower you to feel confident in your own body! Title Boxing offers various types of boxing classes, from kickboxing to MMA style classes. These classes are sure to challenge you and make the most of your body by using its own weight without. If you want to try out this effective, non-contact fitness sport, you can get your very first class free to test it out!
Barre3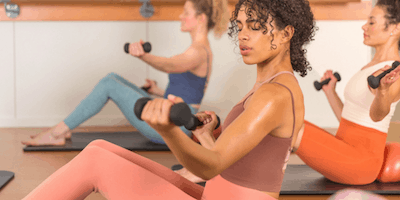 Located in the heart of  Brookside, Barre3 is many people's go-to workout in Tulsa. Barre3 incorporates ballet-inspired movement as well as pilates and strength training to create a total-body workout! Barre is great for those who love a combination of dance, pilates, and strength training.
But even if you don't love those activities, you should still give Barre3 a try! It's a great workout to tone and lengthen your body without getting too bulked up. Barre3 is kid-friendly and offers plenty of class modifications for new moms or anyone who may need a less intense movement for their body.
Okie Crossfit
If CrossFit is your cup of tea (or electrolytes), then Okie Crossfit is a great Tulsa workout option. This high-intensity training combines cardio, various weigh-lifting techniques, and a great playlist.  With several different class times and an amazing staff of Crossfit coaches to lead you, Okie Crossfit offers plenty of flexibility and support. They have a huge space and showers available for after your workout. Even if you've never gone to Crossfit before, Okie Crossfit's owner and staff will help guide you and give you vital tips to make your exercise and your diet the most impactful for your body type! Plus, it's conveniently located in beautiful downtown Tulsa.
CycleBar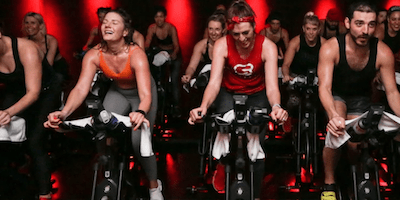 Maybe you aren't the biggest gym person, but you love riding your bike. Meet CycleBar! This is a great calorie-burning workout that is sure to tone your legs. CycleBar will have two convenient locations in Tulsa: one coming soon to Midtown and one that's in South Tulsa.
Cyclebar offers several types of classes, but they all focus on burning as many calories as possible in sessions of high-intensity, stationary bike-riding. These classes are intense but anyone, from beginner to advanced, can participate. The instructor will be sure to push and encourage you, but you can set your own pace! CycleBar even has an option for businesses to offer a class for their employees. What's more teambuilding than getting through a cycling class together and burning off that business lunch?
Vasa Fitness
If you are looking for a great, affordable gym, Vasa Fitness is an excellent option. Their packages are as low as $9.99 per month and offer more and more amenities according to the package that you choose! Vasa has a cardio deck with treadmills and more, group classes like Zumba or yoga, a free weights area, an indoor pool, a sauna, and so much more.
They even have a fitness cinema for all of our tv enthusiasts! Vasa's staff are passionate about helping you find your best fitness options, whether that be using weights, attending Zumba, or both! Vasa Fitness is a great gym for those looking to receive more workout options for a great price. 
Salt Yoga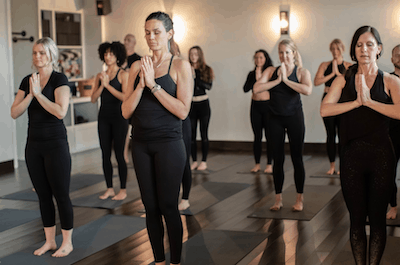 For our local yogis, Salt Yoga is an amazing yoga studio with locations in Utica and in South Tulsa. They are well-known for offering free Holy Yoga classes on Wednesdays, as well as other paid classes. These are taught by an amazing and qualified group of staff who also provide some virtual classes now, as well!
Salt Yoga's signature workouts are hot vinyasa-flow classes that feature strengthening, sculpting, and relaxing. What's better than a restorative yoga flow that both tones and stretches? Salt Yoga's staff will help guide your fitness journey so that you're not just fit, but also healthy!
Salt Yoga aims to help you become your best self with a holistic approach. They offer both beginner and more difficult yoga classes that will stretch and challenge your body and also be a beautiful and restorative experience. Salt Yoga is a great option for those looking for good movement for their body and stress-relieving activity. 
These are just a few of the gyms and fitness centers that are in Tulsa. Tulsa is home to so many different gyms and centers to help you stay healthy both physically and mentally! Tulsans love staying active and there is a thriving, active community that will help keep you motivated to reach your fitness goals together. Whether you are looking for a weight-lifting space, yoga, or something more high impact, Tusla is bound to have something just for you.
Finding the right gym for you can help connect you to your local Tulsa community and introduce you to fellow fitness-lovers in your area. In fact, Tulsa's vast assortment of great fitness centers and gyms is just another great point as to why you should move to Tulsa! 
Thanks for checking out Discover Tulsa's top picks for gym and fitness centers and let us know what your favorite place to workout in Tulsa is! You can find more upcoming Tulsa events here.