The Best Tulsa Dog Rescues for Dog Lovers
Can you imagine if every lost or abandoned dog in Tulsa had a home? Each year, thousands of pets are euthanized in shelters because there aren't enough safe and happy homes for them. Many of these dogs have been abandoned on the side of the road and sometimes even abused and mistreated. Deciding to adopt a rescue dog isn't only noble, it's a genuinely excellent investment into an animal that can't protect itself.
When it comes to finding your new best furry friend from a rescue organization, there are many options in Tulsa. Many dogs in Tulsa are looking for their forever homes, from tiny puppies to older dogs. Below are our top 5 picks when it comes to finding a rescue dog to adopt. 
1. Humane Society of Tulsa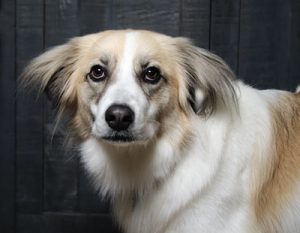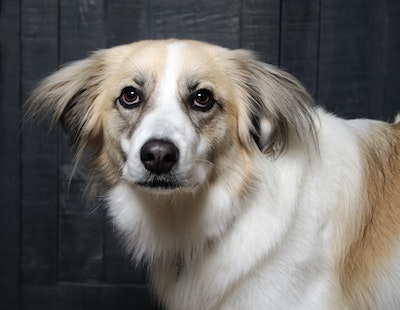 The Humane Society of Tulsa is a great place to start your search for a pup. Many dogs have been relinquished from their previous owners and have no one to take care of them or give them pets. The Humane Society of Tulsa is a private non-profit organization dedicated to improving responsible pet ownership and pet population control. They work hard to accomplish these goals for Tulsa's pets by involving our community and providing education, counseling, and assistance to pet care (including neutering and spaying).
The Humane Society is a great source when it comes to finding a dog. They also provide excellent resources for once you have your new furry friend. You can check out their Facebook page or their list of adoptable pets.
2. Animal Rescue Foundation
For over 25 years, Animal Rescue Foundation has been rescuing and helping local pets. They are an incredible organization that takes animals in line for euthanasia from an area shelter and places them in foster homes. ARF will then provide comprehensive vet care for the animal and ensure that it is ready to be rehabilitated into a new home.
They will then find suitable adoptive families. If you're looking for a dog, we recommend this organization. You can also become a partner or volunteer with them, even if you don't choose a dog from there. The Animal Rescue Foundation also provides low-cost spays/neuters to help local, responsible pet-owners looking for an affordable solution. 
3. Partnering for Pets
Tulsa's Partnering for Pets is another organization that rescues animals from being euthanized and places them into safe and loving homes. Partnering for Pets is another excellent non-profit organization that is funded by donations from the community and grants. Partnering for Pets is foster-based, so once they rescue and rehabilitate an animal, it will immediately be put into a loving foster home.
Every single pet rescued by the organization is tested, vaccinated, dewormed, and spayed or neutered before adoption. Some pets may even need special medical care, which Partnering for Pets will provide. If you're interested in donating, fostering, or adopting from this fantastic non-profit, check out their website. 
4. Puppy Haven Rescue
Puppy Haven Rescue is a well-respected organization in Tulsa known for rescuing and rehabilitating loving fur-babies and fostering them in local homes. It's also well-known for having an excellent adoption process. Puppy Haven is an excellent option for finding your rescue pup, from providing dogs with their vaccines to finding the perfect homes for their rescues.
The goal of Puppy Haven is to save as many dog's lives in Tulsa as possible. Although Puppy Haven is also a foster-based system, they are raising funds to build housing so that they can rescue as many dogs as possible (even when foster homes are maxed out). You can check out this page to see Puppy Haven's available pups.
5. Tulsa SPCA
The Tulsa SPCA has a goal to see the rate of dog abandonment significantly reduced by 2025. Through community engagement, rescue, fostering, and education, Tulsa SPCA helps to take care of Tulsa's animals. The SCPA provides love, safety, care, shelter, and medical attention to pets in need. The Tulsa SPCA does this by dedicating its staff to these areas: 
Human/Animal Bond: They make every attempt to facilitate the special bond of humans and pets through loving placements, community events, and programs.
Community Education: They tirelessly educate the Tulsa community on animal issues and proper care. 

Advocacy:

 They believe in defending animals. This means that any reports of suspected abuse or neglect are carefully investigated and resolved. They take care of Tulsa's animals. 

Collaboration: They believe in working together with other organizations to meet the goal of helping Tulsa's abandoned animals 

Optimizing Impact:

 They have a strict intake policy. Furthermore, they will not euthanize adoptable animals because of space or the length of time since being there. 

Stewardship:

 They are dedicated to using the funds and time donated to them well and making sure that it makes the most significant impact on Tulsa's animals that it can. 
Adopting Your Tulsa Rescue Pup
Finding the right pup to adopt can be a lengthy process, especially if you hope to find the perfect rescue dog for you and your family. Remember, these dogs have been through more than you probably know, like neglect and abuse. 
While you are observing various shelter dog's behavior, keep your actions in mind. These dogs may feel hesitant about humans, so try and let them initiate the welcoming. Rather than overwhelming them, you might want to sit with them so that they become familiar with you and your smell. You can bring a treat or toy, but take it slow when introducing them to a rescue dog. Watch their body language.
If they are showing signals of being happy and welcoming, go for it. But if they seem to be avoidant or upset, give them some space. If they've never had their toy, it could be hard to understand. They will eventually understand that treats and toys and play are exciting and fun, but it may take some time for them. And that is okay! You've chosen a fantastic route of selecting a puppy that doesn't have anyone to give it pets or treats, but with that decision will come to some hard things, too!
Foster Your Forever Pup
Be sure to talk to the foster family to get more detailed information on the dog, especially if you have specific questions. They will have spent the most time with the pup thus far and should have some essential tips on the dog's personality and preferences. 
If you aren't ready to adopt a shelter pup yet, that's okay. Most rescue organizations are always looking for volunteers to help them at their shelter or take in foster dogs. If you want to both volunteer in Tulsa and take some time to find the best pup for you and your family, you could always foster. Fostering is a great way to help rescue dogs while also figuring out exactly what kind of dog fits your family best. 
This helps to prepare you for the amount of responsibility that a dog entails. Fostering will help shelter dogs adjust to being in a safe home, make space for even more rescue dogs, and usually increase their chance of getting adopted.
Plus, if you love your foster pup, you can go ahead and adopt it into the family. It's an easy transition and one that helps Tulsa's population of abandoned animals. Be a hero to a dog today by adopting or fostering a rescue dog. And once you rescue your new best friend, check out Tulsa's best dog-friendly activities!
Are you looking to learn more about Tulsa? Find a list of upcoming Tulsa events here!