The Best Food Takeout & Delivery Options in Tulsa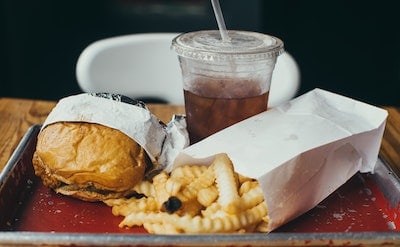 Everyone has those days when they don't want to cook. Everyone also has days where they rather stay at home watching Netflix rather than taking their evening to go out to a restaurant. When you're having one of these days, it's good to know that Tulsa has an abundance of food takeout and delivery options. Tulsa is a city that celebrates diverse cuisine and supports its local restauranteers. Here is a list of the best food takeout and delivery options in Tulsa, OK.
Abuelo's Mexican Restaurant is a staple of 71st Street as you drive towards Tulsa from Broken Arrow. It's hard to miss the light yellow building created to depict Spanish architecture. When you ask about Mexican food in Tulsa, most everyone will tell you about Abuelo's.
If you're looking for a Mexican dish to enjoy at home, Abuelo's provides curbside pick-up and delivery options. Their menu gives you the opportunity to choose from many authentic Mexican dishes. They also provide catering if you have an event you need to provide food for.
If you've lived in Tulsa for any length of time, chances are you've eaten an Andolini's Pizza. Andolini's has a few locations throughout the Tulsa metropolitan area, making it easy to order at one of the locations near you. This restaurant is known for its gourmet authentic Italian pizzas, offering specialty pizzas for those who prefer many flavors.
When you eat an Andolini's pizza, you're transported to the rolling hillside of Naples, Italy as you enjoy wonderful hand-crafted cuisine. The good news is that you can enjoy this pizza in your home as well! They provide both curbside pick-up and delivery.
Apple Barrel Cafe is another restaurant that has a few locations throughout the Tulsa area. If you're looking for a home-cooked meal that you don't have to cook, give Apple Barrel Cafe a call! They provide excellent meals for breakfast, lunch, and dinner, and they have an extensive menu with many options to choose from.
This restaurant provides prompt service and delicious meals that will remind you of going to Grandma's house. All of the locations around Tulsa offer curbside pick-up, while delivery options vary depending on the location you order from.  I used to live right down the street from the Apple Barrel Cafe in Broken Arrow, and I would get curbside delivery about once a week. Order their breakfast crepes; they're divine!
Some days, I just get a craving for diner food. There's nothing like hashbrowns and scrambled eggs for breakfast or a big juicy burger for lunch. If you have time constraints or rather enjoy your food at home, contact Brookside Diner on Peoria Street.
Brookside Diner is well-loved among locals. The restaurant itself provides a quaint space for an authentic diner experience. In the heart of the Brookside District, it's a great place to stop by for breakfast, lunch, or dinner as you run errands or shop. Try their Friday Catfish Special!
Hideaway Pizza isn't your typical pizza place. The restaurant locations are great for parties or business meetings, providing food options that everyone can enjoy! However, if you don't plan on dining in, most of the locations provide curbside pick-up and delivery. Whether you're getting pizza, pasta, sandwiches or salads, you can expect great food!
If you have kids at home, Hideaway Pizza can be a perfect dine-in option for you. Kids love the fun atmosphere and menu options that this restaurant provides. They can even customize their own pizza with the toppings they prefer! If you want to try one of their specialty pizzas, I recommend Da Bomb.
Looking for restaurants your kids can enjoy? Check out our article 15 Delicious Tulsa Restaurants Where Kids Eat for Free.
Are you in the mood for something spicy, delicious, and authentic? Give India Palace a try! India Palace is an Indian food buffet located on Lewis Avenue. Started in 1993, India Palace is the oldest Indian restaurant in Tulsa. The food is cooked from authentic Indian recipes, enabling you to be transported to the busy streets of New Delhi as you enjoy Chicken Pakora.
If you're someone who is feeling adventurous but you're not sure if you're ready to try full-blown Indian food, let the staff know. They can prepare your meal with more mild flavors so you can get a taste of India and still be able to enjoy your food. They provide both curbside pick-up and delivery options.
If you're looking to order some Chinese takeout, I highly recommend No. 1 Kitchen. The quality of their food is superb, and I've never been disappointed anytime I've ordered food from them. You have to try their fried dumplings! No. 1 Kitchen has seriously ruined any other Chinese restaurant for me.
No. 1 Kitchen is located on North Lewis Avenue and provides both curbside pickup and delivery options. Throughout the week, they provide specials that are inexpensive, so they can be a cheap food option if you pick certain things on the menu. Either way, their food is definitely worth it!
We've been talking about meal delivery and takeout options in Tulsa, but we haven't even mentioned the best part! There are dessert delivery and takeout options as well! 🙌 Ludger's Bavarian Cakery is just one of the many bakeries around Tulsa that provide locals with delicious dessert options. Ludger's specializes in cakes, whether you need to order a cake for an event or you'd just like to enjoy something from their cafe.
Ludger's Bavarian Cakery was started by Ludger Shulz, a chef from and baker from Germany who has cooked food all throughout Europe, Canada, and now Tulsa. The cakes at Ludger's Bavarian Cakery are made with skill and care. They provide online ordering options where you can order cakes for a special day. They also provide curbside pick-up and delivery options.
Stu B Que isn't your typical food delivery option; in fact, it's not even a restaurant! Stu B Que is a premier caterer located in Broken Arrow, a Tulsa suburb, that provides scrumptious slow-cooked BBQ, meats, and good ol' southern food that will make your mouth water. They prepare single meals or family meals throughout the week for locals to enjoy. Each week there may be a different special that is provided.
By following Stu B Que's Facebook page here, you can stay up-to-date on specials and delivery options that they provide.  I've been to a few events that Stu B Que has catered and it was some of the best food I've ever had. The meat is cooked to perfection, seasoned and moist. Once you eat from Stu B Que's menu, you'll realize how meat should be cooked!
You can find a Zoës Kitchen in many places around Tulsa; they provide authentic Mediterranean cuisine for you to enjoy. If you are a more health-conscious eater, this may be the perfect option for you. They focus on nutrition and health with all of their recipes.
Zoës Kitchen provides boxed lunches and curbside pick-up and delivery options. All their meals include natural ingredients so you can have peace of mind as you eat. They have an expansive menu to choose from that will help guide you towards a healthy option for you.
In this day and age, it's nice knowing that there are many food takeout and delivery options around Tulsa. The food industry in Tulsa thrives on diversity and quality, enabling consumers to enjoy many different food options throughout the city.
Want to know more about the dining options in Tulsa? Check out our article Top 10 Tulsa Restaurants With Outdoor Seating (Picked By Locals.)