Children's Dental Health Center is a Tulsa children's dentistry dedicated to helping your child have strong and healthy teeth. We know the challenges many kids can face concerning the health of their teeth. 
The most common thing we see at a Tulsa children's dentistry is plaque build-up and wear and tear of enamel. Many things can contribute to these problems; one, in particular, is what the individual child is consuming.
According to this Tulsa children's dentistry, here are the foods and drinks you should stay away from: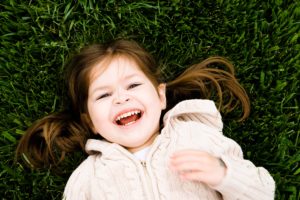 Sodas and Energy Drinks
Kids devour any sugar you throw their way, whether its a drink or its a candy. Substances with a large amount of sugar are bad for anyone's teeth. Children's Dental Health Center, a Tulsa children's dentistry, knows that sugary drinks like soda, Gatorade, and energy drinks are especially bad for your child's teeth. 
The sugar and acid found in these drinks work to erode enamel. Enamel is the outer surface of the tooth that protects the tooth from bacteria and acid. This Tulsa children's dentist has seen how these drinks will work to break down the enamel so that the tooth is more susceptible to tooth decay. 
The best drinks for your child to digest would be water. If they are craving a tasty treat, a homemade smoothie made from fruit, ice, and yogurt would be the best option. Not only do these foods make a tasty treat, but they all keep the mouth happy!
Appetizers at the Restaurant
I'm not talking specifically just appetizers, but rather the form in which appetizers come in. Breadsticks and chips to name a few. A Tulsa children's dentistry would not recommend including a large portion of these foods in your meals or even in your snacks. These foods have no nutritional value and they are made from starch. 
Starch in foods like bread, pasta, chips, and rice can break down and really do damage to the enamel of your teeth. Instead, you can snack on nuts! The minerals in nuts are the opposite of acidic; rather, they are base on the PH scale. This means that these foods will counteract and acid coming against your teeth.
Candy
Candy is every child's favorite thing. Just imagine Halloween night after all the trick-or-treating is done. Your child has a pile of candy that is probably going to last them awhile. This is one of the best days of a kid's life. A Tulsa children's dentistry wants the kids to enjoy the night without suffering the consequences. 
Candy is bad for your teeth because it can stick in the grooves of your teeth. The acid that is in candy can then attack the enamel of your teeth, forming cavities. After Halloween night, you can limit your child to just a few pieces of candy a day in order to avoid tooth decay.
Your Tulsa children's dentistry is here to serve you and your child. The best way to keep your child's teeth strong and healthy is by supervising routine brushing and flossing and visiting the Tulsa children's dentistry on a regular basis. Visit the Children's Dental Health Center today!