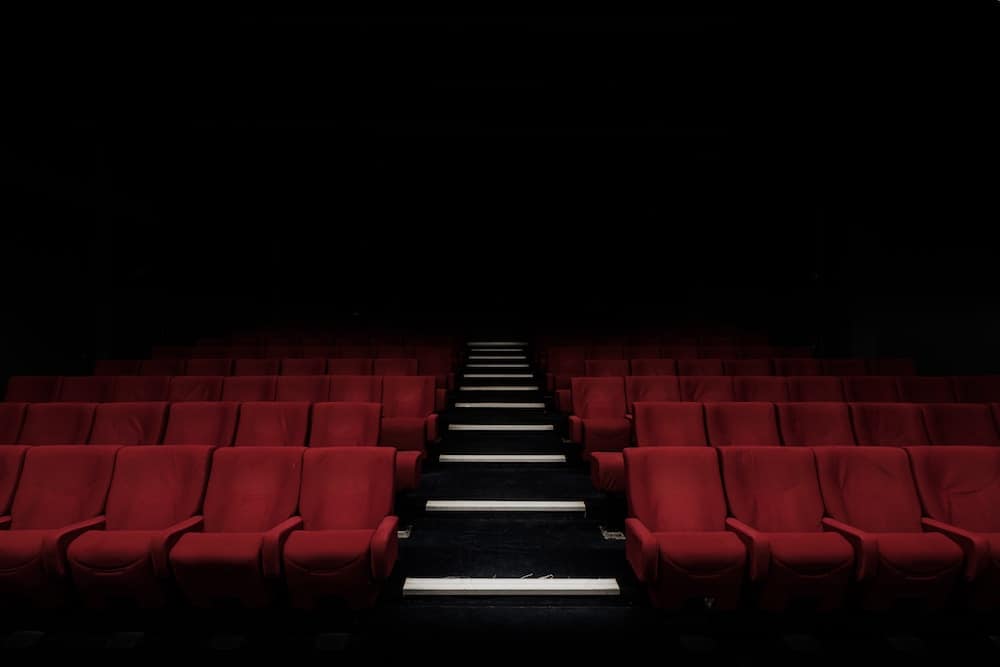 02 Dec

Top Movie Theaters in Tulsa (Recommended by Locals)

Tulsa has a great art culture that is indicative of how many theaters there are to choose from in and around the Tulsa area. These theaters are all great in their own way, but offer some different features to distinguish themselves from the rest.

The offerings from these theaters can make or break the experience for some, and for others, each special feature just enhances the experience. With so many theaters to choose from, the list can get a little convoluted. We have compiled a list of theaters from the Greater Tulsa area for you to check out. They are grouped into three different categories.
Luxury Theaters
Discount Theaters
Alternative Theaters
Luxury Theaters
Ever been to a theater that has a full-service kitchen and wait staff to serve you while you watch your favorite film franchise on the big screen? If not, you're missing out on these luxury theaters and their exceptional customer service, high-quality food, and larger than life movie-going experience.
Broken Arrow Warren Theater
Commonly referred to as The Warren by locals, this movie theater outranks many other movie theaters and for good reason. It has heated, reclining seats to view the movie of your choice. One perk of the Warren is the ability to order food from your seat and get it delivered to your seat. There is a personal dining tray attached to your seat which you can move out of the way once you're done eating your food.
You can also purchase popcorn, soda, and candy from the concession stands. The balcony section has a full-service bar that you have to be 21 or older to enjoy. They also offer tickets for the Directors' Suite, Grande Infinity, and regular theater. Ticket prices vary depending on the viewing room, but Wednesdays are discount days!
View movie showings and prices online or at the theater, purchase your ticket and pick your seat. The retro Hollywood aesthetic makes this theater great for families, date nights, and a movie night with friends.
Cinergy Tulsa
New to Tulsa is the Cinergy Entertainment Center that contains a movie theater, bowling alley, arcade room (including VR), and Escape Rooms. It's your one-stop-shop for entertainment. The theater brings you eight multiplex screens with the latest movies. Their luxury leather, heated reclining seats come with an individual swivel table and a waiter service call button.
You never have to get up from your seat to order food again. They have an extensive menu with comfort foods and the classic movie snacks all ordered and delivered right from your seat. You never have to worry about missing a portion of the movie.
This is a great place to spend time as a family, hang out with friends, go on a date, or enjoy with coworkers. The Cinergy Entertainment Center has something for everyone.
B&B Theaters Tulsa Starworld 20
Starworld is a modern, multiscreen movie theater featuring mainstream and 3D films. Unique to Starworld is MX4D and screenPLAY. MX4D immerses you into the on-screen action where you're able to see, hear, smell, and feel what's happening from your seat.
The screenPLAY auditorium is for those with little movie-goers from 2-8 years of age to enjoy 30 minutes before the start of your movie. Your little ones are able to play, climb, and slide in this indoor playground while music and other entertainment is onscreen. Once the 30 minutes are up, you can sit back, relax and enjoy the kid-friendly film.
Starworld also offers Spanish speaking moviegoers a way to enjoy the movies. All you need to do is bring your smartphone, earbuds, and download the app TheaterEars. With the TheaterEars app moviegoers are able to sync to a movie through the microphone on their phone. Once they're connected, the audio will play directly into their earbuds in Spanish in real-time!
If you want an immersive movie experience, have small children, or have Spanish-speaking family and friends, this is the movie theater for you!
Cinemark Tulsa IMAX
Located on 71st street in Tulsa among restaurants and stores, lies one of Tulsa's IMAX theaters. There are no bad seats in an IMAX theater; the screen, picture quality, and sound reach every seat. IMAX theater has the highest quality 3D experience.
From a whisper to an explosion, from the scuff of a shoe to rumbling of an airplane, you can hear and feel the movie. They have a $5 early bird movie discount on the first showing of each day plus Tuesdays are discount day making all show times only $5. It has the typical movie concessions, but it also serves Starbucks drinks!
Since it has reserved seating, just get there a little early to get your concessions and then you're ready to enjoy the movie!
AMC Southroads 20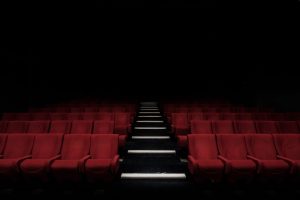 AMC Southroads movie theater offers RealD 3D, IMAX, and Artisan Films with reserved, recliner seating. At AMC Southroads, students always save on ticket prices! Just bring your school ID to the box office any day of the week to enjoy the latest movies at a discounted rate.
If you're not a student but still want some awesome perks, just become an AMC Stub member. The basic AMC Stub membership is free and includes $5 movies on Tuesdays, rewards on concessions, free large popcorn refill, and tickets for the Sunday football games on the big screen. Besides the latest mainstream movies, this theater shows Artisan Films.
Artisan films are about various topics, but they all advance the art of movie-making. Artisan films reveal a unique perspective, inspire conversation, present a compelling storyline, and showcase a wide variety of actors, actresses, and casts. Be sure to check the app, website, or box office to get your ticket for upcoming shows.
Discount Theaters
If you're on a budget, you know how hard it is to keep up with all the latest releases in theaters. Movie theaters can charge exorbitant prices for both tickets and concessions. Not to worry, Tulsa has a few options for discount theaters to see your favorite films on the big screen without paying the big price.
Cinemark Broken Arrow
This movie theater is located on Hillside in Broken Arrow. It is one of the theaters with the lowest ticket prices that still shows the latest movies. They also participate in discount Tuesdays which makes the tickets around $3.50.
This theater is a little smaller than the other theaters in town but that's what some people like about it. Most of the time it's not too crowded and the concession line isn't too long. They don't have the recliner seats, but moviegoers say the seats are still comfortable!
Cinemark BA has one of the best reputations among movie theaters for cleanliness. With their low prices, clean theaters, and fast service concessions you'll be sure to enjoy the movie!
AMC Classic Tulsa Hills 12
The AMC Classic located in the Tulsa Hills shopping area features RealD 3D, BigD, and Coca Cola Freestyle. RealD 3D has the capability of playing movies in 2D or 3D with high stereo contrast that offers a memorable experience. It is literally seeing a movie in another dimension.
Movies shown in BigD have a higher quality picture resolution than HD and the latest audio system. Enjoy your BigD movie with wall to wall and floor to ceiling screen in comfortable seats. With any movie, you're going to want to take advantage of AMC's Coca Cola Freestyle that has over 100+ possibilities of drinks.
All you have to do is tap the screen to begin, push for ice, choose your drink, and sip away! AMC offers student, military, and senior discounts! Don't forget to join AMC Stubs to enjoy all that AMC offers!
Eton Square 6 Cinema
This down-home movie theater offers $4 matinees and $6 evening tickets. You won't find a cheaper theater to watch the latest movies in Tulsa. They have recently updated their seats to be more comfortable for moviegoers. Each row of seats in the theater has a row of tables in front, making it convenient to set your concessions on but still providing plenty of space.
Eton Square does the staple concessions well. Make sure to grab a drink and some popcorn before you take your seat. If you're looking for a budget-friendly, basic movie experience, then this is the theater for you!
Alternative Theaters
Native Tulsans enjoy pop culture just as much as the next guy, but there are also pockets of filmmakers in Tulsa who make indie films and short films and documentaries. Not only are there movie theaters to play Hollywood blockbusters, but there are theaters to play the local art made by independent filmmakers and small film studios.
Circle Cinema
Located in the Kendall-Whittier district outside of downtown Tulsa, the Circle Cinema has one of the top ratings in town among movie theaters. Hands down, it is one of the most unique theaters in the area and Tulsa's only nonprofit independent arthouse theatre.
It showcases the best in independent documentary, foreign, and art films in a 1928 cinema with an art gallery in the lobby. This historic arthouse theatre has multiple screens that allow for a variety of new, old, and cutting edge films to be shown.
They also offer silent movies on the second Saturday of each month to honor the silent film era which is when this theatre was birthed. They often have the actors, directors, writers, and others involved in the making and production of certain films present to answer questions and talk about the creative process.
Guthrie Green
The Guthrie Green is not your traditional movie theater but that's what most people enjoy about it. Located in the Brady District of downtown Tulsa, the Guthrie Green is a social place for everyone. The Guthrie Green sets up a big screen on the outdoor stage and invites you to relax and enjoy the film under the stars!
They show one movie every Thursday from May to October, weather permitting. The movie starts around 8:30 pm and its FREE to all!
If you miss this window of time for a film on the Guthrie Green, they show a holiday classic, the movie A Christmas Story on the first Thursday of December as part of their 8 days of Celebration to kick off the holiday season. Bring your friends and family to enjoy the film and indulge in the holiday spirit.
Blankets, lawn chairs, and any other amenities you need to enjoy the film are welcome. Get there a little early to claim your spot!
We have written a full visitors' guide on the Guthrie Green here.
Admiral Twin Drive-In
The Admiral Twin Drive-In is a classic drive-in theater, creating nostalgia for some and giving others a 1950's vibe. It has dual 9-story screens and a full kitchen that serves burgers, popcorn, and more. It is closed during the winter months but reopens every spring to all the new releases.
Be sure to check their website for a list of showings. Admission is $7 for 12 and up and $3 for ages 3-11. With admission, you get TWO movies that show back to back. No other theater in Tulsa offers a double feature. You must have an FM radio to hear the sound but other than that, you're free to kick back, relax, and enjoy the movie…or should I say movies!
Parking spaces are first come first serve, so get there early to secure your desired viewing spot to watch the movie magic unfold.
Tulsa has a very prolific movie culture that makes it easy to get swept away in all the magic of the cinema. They offer a little bit of everything for everybody. Bring your kids to Starworld; take a date to Broken Arrow's Warren Theater; even go to a free movie in the summer at the Guthrie Green. There's a movie experience for any scenario.
If you liked this article and found it helpful, check out some of our others here.