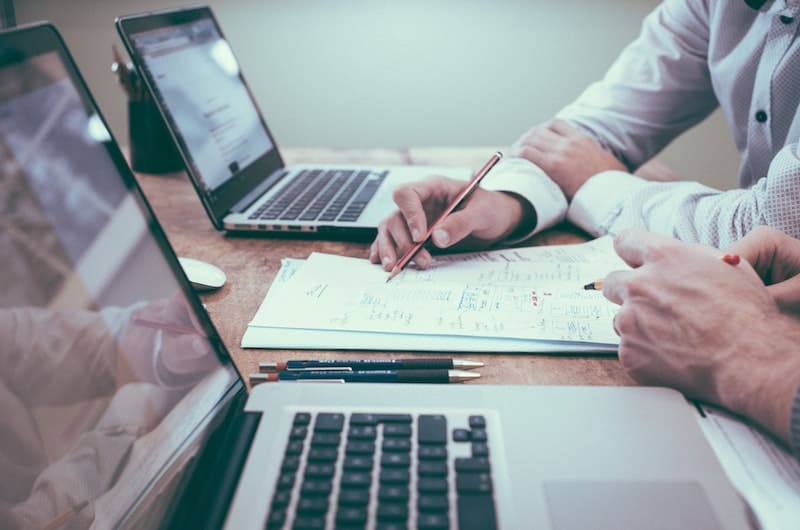 01 Sep

Top 9 Accountants in Broken Arrow: Picked by Locals
Best Broken Arrow Accountants
Let's face it, dealing with finances can be the hardest part of life. I've been discouraged from starting businesses or tackling my goals due to finances. Luckily, there are professionals that can help make it much easier. Broken Arrow, Oklahoma has some of the finest accountants. From personal tax help to helping you start a business, there are accountants that can help you with all of your individual financial needs. Here are the top 9 accountants in Broken Arrow.
1. High Tower Business Solutions
High Tower Business Solutions is number one on the google search for "top Broken Arrow Accountants" for a reason. Rebecca Olson, the founder of High Tower Business Solutions has years of expertise. She has several specialized financial certifications. She is also a part of the Chamber of Commerce in Broken Arrow and Wagoner.
Her passion for finances is what makes High Tower Business Solutions such an amazing business to partner with. If you are starting your own small business, or currently own one then consider contacting High Tower Business Solutions Today
Here are the areas of service they provide
Bookkeeping
Taxes and Accounting
Business Consulting
Payroll
High Tower Business Solutions is committed to providing an "all in one financial solution". Rebecca is passionate about helping small businesses reach their full potential.
2. LUXA
LUXA has a strong focus on helping businesses consolidate business financial needs. They provide several areas to help business owners delegate the logistics of the business and focus on what is important, running their business.
LUXA provides 4 main services:
Accounting
Bookkeeping
HR
What makes LUXA unique is its' HR services. There are so many rules that have to be followed in the HR realm. It takes a lot of focus and attention for a business to be HR compliant. LUXA wants to help ensure businesses are compliant with HR regulations.
Employees are the cornerstone of every business, and LUXA realizes this. So they help guide business owners to make the right decisions for employees' safety and health.
Outsource your back office to LUXA today so you can get back to what really matters, your business.
3. Iron Tax: Accounting and Financial Solutions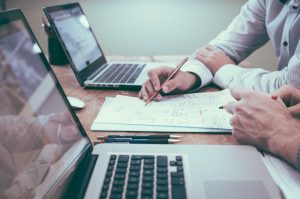 When it comes to finances, everyone has unique goals. Some of us want to learn how to invest, some want to get out of debt, others want to make a profit.
Iron Tax believes that the best way to serve its customers is through individual financial planning. There is no one size fits all plan.
Iron Tax has several services to fit your unique financial goals:
Bookkeeping Services
Payroll Prep and Tax Return Services
Sales Tax Return Prep
Financial Reporting
Business Formation Services
Iron Tax is very thorough and a business you can rely on. If you want help with your unique financial journey, consider using them for your accounting needs
4. Balanced Bookkeeping & Accounting, LLC
One of the biggest concerns when choosing an accountant is the cost. Many times I worry if the cost is worth the outcome. Especially, for individuals or small businesses. The profit margin is slim, so you don't want to be spending any unnecessary money. Balanced Bookkeeping is devoted to providing the best accounting services, at an affordable cost. They strive for affordability and convenience
If cost is your main concern, give Balanced Bookkeeping and Accounting a call. They have your business finances and your wallet in mind. They will also ensure the savings and organization they provide, makes it all worth it.
5. Shockley Bookkeeping and Tax Services
If you are looking for an accountant who keeps it simple and provides quality customer service, Shockley Bookkeeping is the place for you. Carri Shockley is the founder of Shockley Bookkeeping. She is detailed oriented and committed to giving a personal experience to all of her clients. Her clients consistently say that her business is conducted with integrity and trust.
At Shockley Bookkeeping and Tax Services, details are never missed, and each client is valued.
6.  A Tax Management Co.
Do you ever feel like you aren't getting your full value during tax season? Or maybe you have to pay way too much every year to the IRS. At A Tax Management Co. the motto is "pay what you owe, but don't pay a penny more."
It is hard to know how to navigate taxes, especially if you own your own business. A Tax has professionals who know how to save you the most money during tax season. In addition, they are committed to helping you move forward with detailed and concise finances, so nothing is ever missed.
A Tax Management Co. provides a number of services:
Tax Prep
Bookkeeping
Accounting
Tax Audit Representation
Don't pay more than you owe, contact A Tax Management Co.
7. Parakletos
Parakletos is an accounting firm that is passionate about helping people. The word parakletos is a Greek word meaning "one called alongside to help". This is indicative of how Parakletos operates to help you with your finances.
Here are the services Parakletos provides:
Tax preparation
Accounting Services
Entity Formation
Entity formation is a service that this firm is passionate about. Since 1983 they have been able to help 500 individuals choose the corporation that was right for their business.
It is imperative to choose the right corporation, depending on what your business does and how it operates. This can be an overwhelming decision, so Parakletos wants to help. LLC's are audited 30% more than other entities. It is extremely important to have all your finances in order. Choosing the right corporation and getting it set up is a huge part of having financial order.
8. Cotter Tax Service
Professionalism starts with respecting peoples' time. There is nothing more frustrating than someone being late, or not responding. Especially, if that someone is being paid. That is why Cotter Tax Services prides itself on timely responses. Waiting on the IRS is hard enough, you don't want to be waiting on your financial service as well.
Cotter Tax Service has been servicing Broken Arrow Since 1979. Their focus is on take prep and planning. They are passionate about helping individuals as well as small businesses. Cotter Tax Service is known for its great customer service. They treat each person as if they are their only client. It is hard to find a business like that, so it definitely sets them apart.
9. Noble Bookkeeping, Payroll, & Tax
Experience is such a comfort when you are trying to pick the right accountant/ accounting firm. Noble Bookkeeping has plenty of experience. The leader and founder of Noble Bookkeeping, Lynn Scott, has 33 years of experience in helping people with their finances. Noble helps businesses have clear and up-to-date bookkeeping.
Here are the services they provide:
Bookkeeping
Payroll
Tax
Entity set up
Compliance
Cannabis accounting
Noble Bookkeeping is here to help you clean up and maintain your financials, so you can run your business with peace of mind.
Final Thoughts
Broken Arrow has some amazing accountants! The choice is up to you. Always consider why you are wanting the financial help, and in what area you need it the most. If you are a small business owner or an entrepreneur, there is quite a selection for you to choose from, just make sure you choose.
You don't have to go on this financial journey alone, there are plenty of people to help. For those who just need some help in your personal finances, don't forget to contact one of these choices to help get you on or back on the right track.
Interested in learning more? Find great Tulsa businesses here!