The Flower Co. Will Meet All Your Floral Needs
There is nothing quite like the beauty of fresh flowers to brighten any space! We have all appreciated a fresh floral bouquet or elaborate floral arrangement. Luckily, we are blessed to have a local source for all of our floral needs!
The Flower Co. rests in the heart of the Rose District in downtown Broken Arrow. A modern, one-of-a-kind floral experience, The Flower Co. is available to meet all of your floral needs. From fresh floral bouquets to elaborate custom arrangements, they can provide you with a floral solution at every price point. 
What Sets The Flower Co. Apart?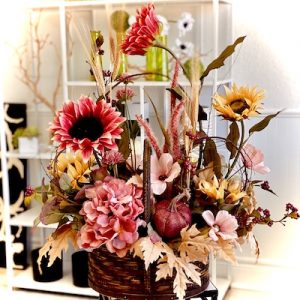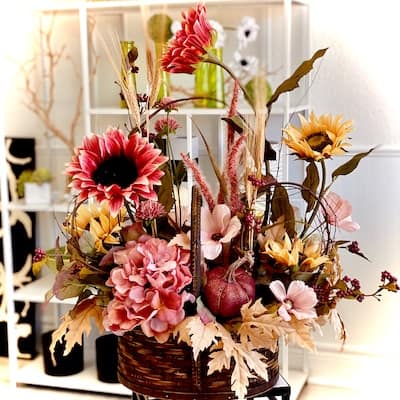 Flowers don't have to be boring. The Flower Co. designer, Chad Clark, is out to prove that fact! With over 20 years of experience in the floral industry, Chad is passionate about crafting unique and outside-the-bow floral creations for every customer. His craftsmanship, attention to detail, and passion for the floral profession are evident in each unique floral creation.
While The Flower Co. offers beautiful fresh floral bouquets, they also offer elaborate floral arrangements customized for your event. Some of the other floral creations they offer include custom silk floral designs and event-based arrangements for banquet, weddings, funerals, tributes, and more! 
Are you looking to breathe life into your corporate office space or small business? The Floral Co. offers weekly lobby arrangements complete with delivery! Do you appreciate a fresh floral bouquet on your dining room table? Check out their floral subscription services! The Flower Co. continues to set themselves apart through their unique, customizable floral solutions for every budget and price point.
As the holidays approach, many individuals struggle with their home or office decor. If you are looking for inspiration or direction for your holiday decorations, The Flower Co. is ready to help. Let them assist in transforming your existing holiday decorations into something new and exciting! 
The Flower Co. team is passionate about working with each of their customers to create one-of-a-kind floral arrangements that are perfectly suited to their unique needs. Whether you are looking for a beautiful fresh floral bouquet to send to a loved one or searching for the perfect floral arrangement for your wedding day, The Flower Co. is ready to serve you!
The Flower Co's Services
The Flower Co. offers a wide variety of floral services including the following:
Daily Fresh Flowers

Custom Silk Floral Designs

Event-Based Floral Arrangements

Custom Floral Designs

Wedding Floral Arrangements

Banquet Floral Arrangements

Sympathy Floral Arrangements

Tribute Floral Arrangements

Weekly Lobby Floral Arrangements

Floral Subscription Services

Home Holiday Decor

Office Holiday Decor
Contact Information for The Flower Co.
To learn more about The Flower Co. or enjoy their custom floral creations, use the details listed below.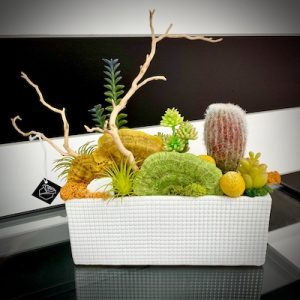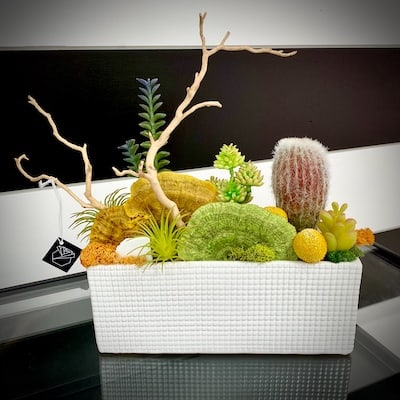 The Flower Co.
405 North Main Street
Broken Arrow, OK 74012
(918) 957-5055
theflowercoba@gmail.com
Hours of Operation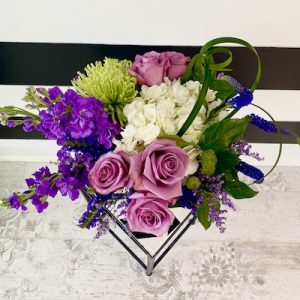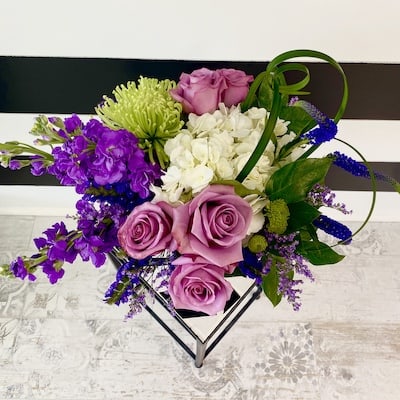 Monday – Friday: 9AM – 4:30PM
Saturday: 10AM – 2PM
Closed Sunday
Mention this article to receive 10% off a fresh floral arrangement of $50 or more (plus tax + delivery). For the latest news, updates, and information about The Flower Co., be sure to follow them on their Facebook page!
Thank you for reading! You can learn more about other great Tulsa businesses here.