How Safe is Tulsa?
Tulsa is becoming more and more popular because of its low cost of living and infinite business possibilities. People are moving into the area from all over the country for their slice of Midwestern paradise. Due to the influx of newcomers, people are asking now more than ever "is Tulsa safe?" In this article, I'll tell you the facts and you can see for yourself whether Tulsa is safe enough for you and your family.
Is Tulsa safe? According to data collected by the FBI crime reports in 2019, Tulsa is safer than 2% of the cities in the United States. The truth is, every city has good and bad areas – and Tulsa is no exception. Based on facts and figures, you will find that Tulsa suffers from high crime rates that are located in specific areas. But surprisingly, a high crime rate has not deterred many from flooding the scene, and just like any other place, you can find nice areas of town.
Tulsa in Comparison to the National Averages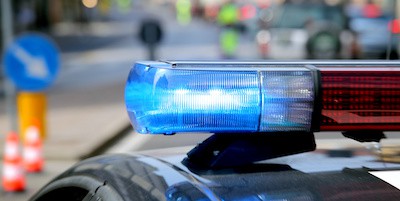 Let's talk numbers. The city of Tulsa reported about 6,298 total crimes per 100,000 people from the 2019 calendar year compared to the national average of 2,489 crimes per 100,000 people. This statistic is inclusive of all crimes: murder, rape, robbery, assault, violent crime, burglary, theft, vehicle theft, and property crime.
Tulsa crime rates are 153% higher than the national average with a 1 in 6 chance of becoming a victim of crime. Police officers in Tulsa result in about 2.2 officers per 1,000 residents – which is 32.1% less than the national average. These numbers are overwhelmingly and staunchly different, however, location matters. Frankly, there are areas of Tulsa that experience the majority of crime in the city – potentially skewing the data.
Looking at the context in which these numbers were pulled, you have to understand that Tulsa crimes are in a much more densely packed area than the whole of the United States. The national numbers come from New York and California, as well as Wyoming and North Dakota. Under these circumstances, it is understandable that the city average would be greater than the national average.
Tulsa in Comparison to the State of Oklahoma
Looking at a more comparable data set, let's compare Tulsa crime numbers with the state of Oklahoma's. Oklahoma as whole reports about half the numbers that come out of Tulsa alone. That's 6,298 total crimes to 3,277 total crimes. (This statistic is inclusive of all crimes: murder, rape, robbery, assault, violent crime, burglary, theft, vehicle theft, and property crime.)
The number of police officers in Tulsa comes out to 2.2 police officers per 1,000 residents compared to 3.4 police officers per 1,000 residents in the state of Oklahoma. Unfortunately – this is still a huge disparity in this smaller data set. Police officers help control crime and if you don't have enough, your crime rates will escalate.
Looking at the state of Oklahoma, there are only 2 "major cities" – Tulsa and Oklahoma City. Both are in the top 10 most dangerous cities in Oklahoma.
Tulsa
Shawnee
Del City
Muscogee
Oklahoma City
Ponca City
Lawton
Ardmore
Bartlesville
Midwest City
Safest Areas to Live In and Near Tulsa
As was mentioned earlier, every city has areas that are good and bad and Tulsa is just the same. If you were to walk or drive around downtown, you would see a large population of homeless people. If you were to venture into north Tulsa, you would see the results of gang activity, drug activity, and run-down buildings. This is the result of the lower-income community.
At the same time, midtown, south Tulsa, and the suburbs are well-groomed areas – the higher-income community. Unfortunately, it's a tale as old as time: lower-income areas will have higher crime rates and higher-income areas will have much lower crime rates.
The result of data collection has revealed the 10 safest cities in Oklahoma:
Mustang
Jenks
Bixby
Edmond
Yukon
Broken Arrow
Moore
Owasso
Stillwater
Sapulpa
5 out of the 10 cities are within 5-10 minutes of Tulsa (depending on traffic). Even though the data out of Tulsa results in it being one of the most dangerous cities in the US, there are always areas that are safe and clean and beautiful to live and raise a family.
Why is Tulsa Booming?
You may be wondering, if Tulsa's so dangerous, why are so many people moving to the area? A low cost of living and high employment opportunities have driven people to the area. The last several years have seen a growth and transformation of the downtown area with the construction of nice apartment buildings and new business establishments.
Organizations like the George Kaiser Family Foundation have created programs that draw individuals to Tulsa with a salary and housing for a year – with the hope and goal of having them relocate permanently. The results have been highly encouraging.
Living in the Midwest may seem undesirable, but the access to areas around the country, in addition to other benefits like the cost of living, make it a great place to plant roots and raise a family.
Why I Think the Numbers Don't Matter
I have lived in Tulsa my entire life and have always felt safe. Part of this may be because I don't live in a high crime area…however, I did go to school in one and I do work in one. I fully believe that if an individual is proactive, observant, and aware of their surroundings – safety should not and will not be an issue in Tulsa.
Unless you go searching for trouble, you can avoid being a victim of crime. Every city, town, municipality, etc. that you go to will have petty crime and the occasional violent crime. It's a fact of life.
In regards to Tulsa and whether or not it is safe – take it from a local. Understand the context in which the data was collected and the belief of a lifelong Tulsa resident: Tulsa is just as safe as the next city.
Hopefully, the information in this article hasn't deterred you from visiting such a fun and vibrant city! You can learn more about some great Tulsa area businesses here! There's a lot to discover: award-winning parks, a huge philanthropic scene, and so much more! Planning an upcoming visit to Tulsa? Check out these upcoming Tulsa events!