What does it take to be the greatest Tulsa insurance agent, and who is the best insurance agent this year? There are many different insurance agents in Tulsa, but only a handful can be truly considered the best. Chris Lile of State Farm is at the top of the list and exhibits the characteristics of a good agent.
To be the best, an agent must have a deep understanding of the Tulsa insurance market and the various options available to consumers. They must also be able to provide excellent customer service and be able to find the right policy for each individual client.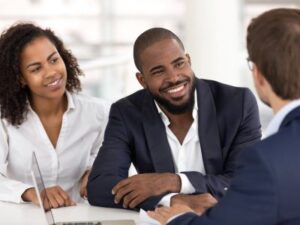 Who Are The Top 5 Insurance Agents In Tulsa For 2022?
There are several aspects to consider while selecting the finest insurance agent. These are the top five insurance agents in Tulsa for 2022, based on their experience, client care, pricing, and availability. They were picked based on their expertise, customer service, price, and accessibility. If you seek an insurance company in Tulsa, these are the best five to contact.
1. Chris Lile- State Farm
Chris's grandfather started working with Tulsa State Farm in 1959. Chris is a third-generation of State Farm Insurance representative in Tulsa.
His grandfather and father spent nearly 50 years building a solid reputation.
With his clients and everyone in Tulsa, Chris is still dedicated to keeping their good name intact.
Chris Lile- State Farm serves the greater Tulsa area, including auto insurance in Claremore, Broken Arrow, Jenks, Bixby, Owasso, Glenpool, Sand Springs, and Skiatook.
This group of insurance salespeople in Tulsa, Oklahoma is dedicated to providing insurance. They feel that what they do is quite important. For their clients, they defend the most essential possessions with all seriousness and offer cheap automobile coverage at the same time. While maintaining high service standards, Chris Lile- State Farm strives to be the cheapest car insurance company in Tulsa.
Coverages Offered:   Annuities' Boat' Business' Car' Health' Home' Life' Motorcycle' Personal Articles' Professional Liability' Renters
2. Tyler McCall- State Farm
Tyler was born and raised in the Tulsa metro. He attended Broken Arrow High School.
Tyler McCall began working for State Farm in 2004 and continues to provide outstanding service.
With auto insurance, home insurance, renters insurance, life insurance, business insurance, and more, Tyler McCall- State Farm is one of the most versatile agents in Tulsa.
Tyler McCall, your State Farm agent from Tulsa provides auto insurance to customers in the towns of Jenks, Bixby, Broken Arrow, Owasso, Glenpool, Sand Springs, and Sapulpa.
They have a combined 47 years of industry expertise and can help you with all your insurance needs. Some of our products and services include:
Auto Insurance
Homeowners & Renters Insurance
Health Insurance
Life Insurance
Small Business Insurance
Coverages Offered:   Annuities' Boat' Business' Car' Health' Home' Life' Motorcycle' Personal Articles' Professional Liability' Renters
3. Corbin Cooper- State Farm
At the age of 12, his father moved from California to Tulsa, Oklahoma. His family has lived in Tulsa ever since then. He obtained a bachelor's degree in Marketing and Management from Oklahoma State University. In 2009, he began working in the insurance sector. In 2018, he launched his own company. Corbin enjoys assisting customers in protecting their assets. He provides free quotes for car, home, life, and health insurance in the Tulsa area.
On the weekends, you may see him golfing, fishing, or hunting. Corbin likes being outdoors. His wife and he have three children. This keeps things interesting. He appreciates Tulsa's small-town feel in a big metropolis environment. Corbin Cooper is an active participant with State Farm Life Insurance Company and Health Care Service Corporation. He is also a member of the National Association of Health Underwriters and Tulsa Association of Health Underwriters.
Coverages Offered:  Annuities' Boat' Business' Car' Health' Home' Life' Motorcycle' Personal Articles' Professional Liability' Renters
4. Daniel Parker- State Farm
Daniel and Jennifer his wife are the delighted parents of two boys and two girls. Family is essential to them, as it is to you. Insurance isn't a "one-size-fits-all" product, and the specifics regarding your family and insurance/financial priorities are crucial. Daniel and his staff have a track record of putting you first.
You've worked hard and sacrificed to get where you are now.
Because insurance isn't "one-size-fits-all," let my highly skilled staff help you choose the coverage that best protects you and your family.
Together, they can take a comprehensive approach to your insurance and financial services needs.
Daniel Parker maintains active appointments with the following insurance companies:
State Farm Insurance Company
Health Care Service Corporation
A Mutual Legal Reserve Company
Humana Dental Insurance Company
Jackson National Life Insurance Company.
Coverages Offered: 
Annuities' Boat' Business' Car' Health' Home' Life' Motorcycle' Personal Articles' Professional Liability' Renters
5. Roxi Smith-Farmers Insurance
Roxi is a Farmers Insurance agent in Tulsa, Oklahoma. She helps individuals like you figure out which insurance policy best suits your needs. This procedure is simple and tailored to help you understand your insurance options.
She has the knowledge and experience to assist you to grasp your coverage alternatives, including automobile, property, renters insurance, company insurance, and even life insurance.
Roxi Smith has been in the insurance industry for over 10 years and is passionate about her work. She enjoys spending time with her husband and three young children in her spare time.
The following is a list of insurance carriers with which Roxi Smith maintains current appointments:
Farmers, Modern Home, Southern Home, Western Home, Compsource Mutual Insurance Company, Mid-Century Insurance Company, Bristol West Insurance Company, Foremost Insurance Company Grand Rapids (MI), Truck Insurance Exchange (IL), National Lloyds Insurance Company (TX), Old Republic Surety Company (AL), Western World Insurance Company (NJ), and Zurich American Insurance Company.
The following are the protection options currently available:
Annuities, Boat, Business, Car, Health, Home, Life, Motorcycle, Professional Liability, and Renters' Umbrella.
What To Look For In A Great Insurance Agent?
Earlier in this article, we discussed why it is essential to work with a good insurance agent. With that in mind, there are certain things you need to look for when finding a great insurance agent. There are many great companies out there but there are as many outstanding agents.
A Few Things to look for In A Good Agent:

Think Of The Needs Of The Client First
An agent who is only in it for the money, regardless of the needs of the customer, is unlikely to survive long in the business.
Agents and brokers who pay attention to what their customers and prospects have to say can earn their confidence.
Attention to their clients is essential to their job.
It is critical to realize that agents who are willing to put their clients into a product that pays a lower commission because it better meets their needs.
Thes4 types of actions are far more likely to retain customers when learning how to be effective insurance agents.
Deliver Good Customer Service
When A customer can reach out to their agents whenever they want are far more likely to be satisfied and reassured.
A prompt reaction to queries and phone calls is essential.
Also, being able to perform what you promise when you say you'll do it, or at the very least have a good reason as to why you couldn't.
Emotional Intelligence
To be a capable agent, you must be able to hear and sympathize with clients on a deeper level to figure out what they truly want and need.
You must also be polite, understand financial reality, and know-how to help a client understand things clearly, even if the customer insists that they are correct.
Be Energetic
Maybe the most important qualities of a great insurance agent are that he or she appears to be enthusiastic and eager at all times.
Clients will immediately absorb a positive demeanor and be more likely to make purchases.
Being Persistent
Without a doubt, one of the most important qualities of being a great insurance agent is being able to handle rejection.
Those who work in this area must be able to accept rejection daily throughout their career and do it with a smile.
Good agents know that each negative answer leads them one step closer to someone who will answer with a positive response.
Be Honest
Artificially inflating insurance rates to close a company is a severe crime in some jurisdictions.
Insurance agents who employ deception to close a business are generally out of work within days—and in certain circumstances, may end up in jail.
Telling the truth upfront has been proven to gain clients' confidence and trust, likely to result in a long-term relationship.
Offer A Wide Array Of Products. 
If you have only a hammer, everything looks like a nail.
An excellent insurance agent will be able to provide a wide range of solutions to any reasonable want a client might have.
Some agencies will offer health, auto, life, and home insurance from a single company.
the best agents will have the ability to put together a package from multiple companies that better meet the customer's specific needs.
Be Able To Technically Able To Handle Their Clients
An excellent insurance agent knows more about selling a policy than simply how to promote it.
The agent must be knowledgeable about the tax and legal issues in the goods they sell and how they are intended to fit into a client's overall financial plan.
Agents who have earned qualifications such as the Certified Financial Planner®, Chartered Financial Advisor, or Chartered Life Underwriter designations show that they are serious about providing quality service and have the skills to back it up.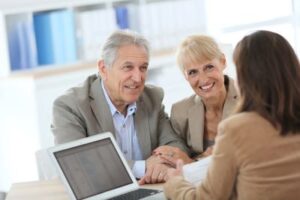 Conclusion
The best insurance agents are those who can put their clients' needs first, offer a wide variety of products, and provide excellent customer service. They are also energetic, honest, and persistent. Finally, the best agents are those who have taken the time to earn additional technical qualifications that show they are serious about providing quality service.
All five of the best insurance agents in Tulsa for 2022 meet these criteria. They are Chris Lile, Taylor McCall, Corbin Cooper, Daniel Parker, and Roxi Smith. You can't go wrong with any of these agents. They will all provide you with the best possible service and help you find the right insurance policy for your needs.