Bright Home Health provides Broken Arrow Home Health Care for individuals who require additional assistance throughout the day. Their team of caregivers works alongside Registered Nurses to provide you or your loved one with high-quality care inside the home. These services are valuable for aging or disabled individuals who long to be independent. By providing a unique plan that is catered to your loved one, Bright Home Health seeks to enable and respect each of their client's unique abilities. 
Every individual is entitled to the ability to maximize their potential in the world. This is regardless of sex, race, religion, physical ability, or any other factor. Because of this, Broken Arrow home health care services are designed to equip each client to contribute to both their family and the society as a whole.
What Sets Bright Home Health Apart
Bright Home Health provides its clients with more than a caregiver. This Broken Arrow home health care company seeks to provide its clients with independence where possible but also assistance as needed. This respects their wishes as well as meets their practical needs. In addition to the talented team of caregivers, Bright Home Health is home to many highly-certified Registered Nurses. During the initial meeting with the client, a registered nurse will conduct a thorough evaluation of the client's needs. After doing so, they will work with you to design a care plan for your loved one. 
Each client will meet their caregiver in person before beginning the care plan to ensure that a personal connection is made. The stability that a consistent caregiver provides to the aging or disabled has been proven to be of great value in both their mental health and physical wellbeing. Additionally, this Broken Arrow home health care company is fully insured. This provides you with peace of mind in the event of an accident. 
Services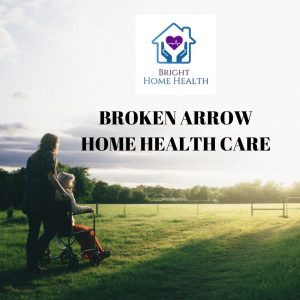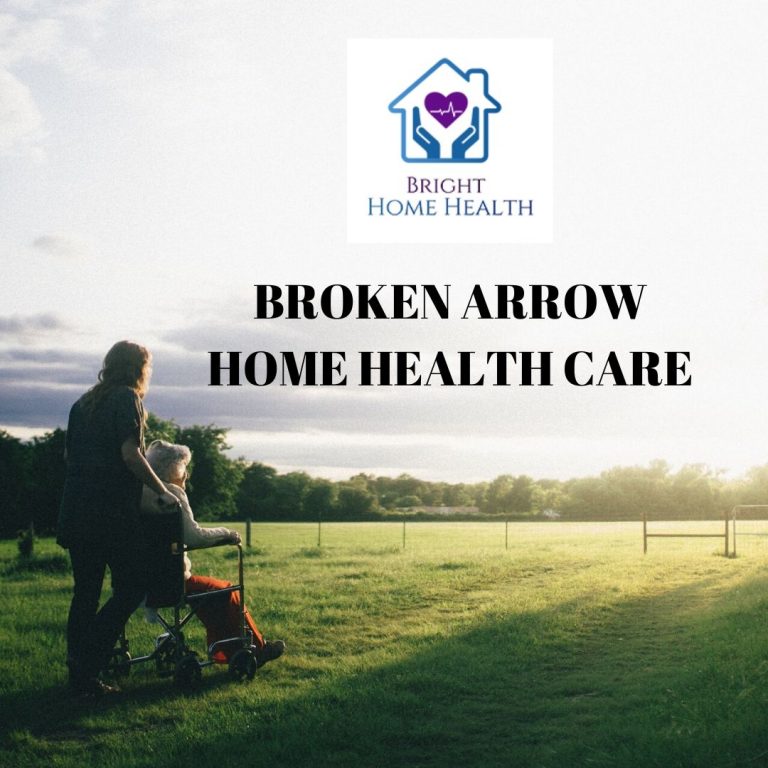 Bright Home Health is proud to provide many Broken Arrow home health care services to its clients. A few of the areas in which they specialize are listed below: 
Broken Arrow Personal Care

Personal Hygiene Assistance

Broken Arrow Companionship

Meal Preparation

Light Housekeeping

Caregiver Relief 

Broken Arrow Live-In Care

Broken Arrow Skilled Nursing Services

Medication Management

Broken Arrow Lab Draws
Contact Information for Bright Home Health
Contact Bright Home Health using the information listed below for further information regarding Broken Arrow home health care services.
Phone Number
(918) 258-4810
Address
1175 S Aspen Ave Ste L
Broken Arrow, OK 74012
Website
Hours
Monday – Friday: 8:30 AM – 5:30 PM
Closed Saturday & Sunday
Caregiver Services are available 24/7.
Bright Home Health is proud to provide home health care services that both respect and care for your loved one. A caregiver can provide an aging or disabled individual with the opportunity to contribute to society. This gives them confidence as well as a feeling of purpose. In addition to allowing your loved one the freedom to participate in activities they enjoy, they are also safe in the capable hands of a skilled professional. 
Thank you for reading Discover Tulsa! Click here to return to the home page.