Vernon Twyman is the President and Chief Executive Officer of Ventures 7000, Inc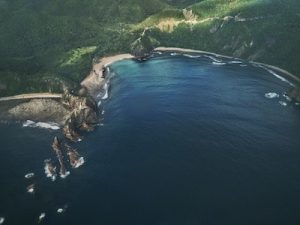 Vern Twyman is a citizen of the United States and resident of Tulsa, Oklahoma. Twyman is currently the President and Chief Executive Office of Ventures 7000, Inc. Twyman has extensive background in the Philippines, having lived and worked there at various times as both a student and a professional over the last 54 years.
During that time, Twyman has resided in the Philippines for more than 18 years and holds permanent resident status in the Philippine Islands. Twyman is a seasoned entrepreneur having started his first small business at the age of 14. 
The son of a career U.S. Air Force non-commissioned officer, Twyman spent considerable time overseas during his childhood, particularly in the Philippines, which led to his lifelong interest in the Philippine Islands and its people.
It was also during these formative years, through a series of events beginning in his pre-teen years, that Twyman discovered his entrepreneurial talents and gifts for business as well as his love for his faith. 
In 1978, after attending Oral Roberts University in Tulsa, Oklahoma Twyman entered the life, health, and disability insurance business later expanding into financial planning and asset management and eventually developing one of the largest fee-based financial and estate planning firms in the United States.
Twyman has had extensive experience as an SEC Registered Investment Advisor and has held advanced federal and state licenses as a registered Securities Broker/Dealer, Registered Insurance Broker, and registered Real Estate Broker in conjunction with his practice as a Financial Consultant and Asset Manager, where he was well respected in the use of sound economic and tax planning techniques and methods to maximize estate conservation and increase charitable giving capacity. While consulting with these corporations, trusts, non-profit organizations, and high net worth individuals, 
Twyman had significant exposure to and involvement with the various aspects of investing in and dealing with investment-grade precious metals both within the United States and abroad. 
As a Financial Consultant and Asset Manager, Twyman specialized in working with religious, educational, and political non-profit organizations (NPO's) and their top donors. Many of the politically oriented NPO's were based in and around Washington, DC. This led to the development of additional extensive contacts and relationships in the political realm including elite conservative think tanks and the Reagan White House. 
Through a series of events, in the mid 1980s, these political and business affiliations eventually led Twyman back to the Philippines, where he engaged in work with the highest levels of the Philippine government. He worked first with the administration of President Ferdinand Marcos and then later with President Corazon Aquino, assisting with treasure recovery operations as part of a joint venture between US interests and the Philippine government. 
Even though political conditions at the time forced these operations to be abandoned prior to recovery, the high-level government relationships and involvement with these secretive treasure excavation operations enabled Twyman to gain extensive knowledge about the history of the Japanese treasures buried in the Philippines as well as techniques and tactics for their successful recovery.
The experience and expertise gained during this time provided the skills to research and develop a balanced approach to the detailed planning required to undertake the successful recovery of treasure on both land and sea. It has further enabled Twyman to guide the Company in developing a comprehensive master plan for the equitable distribution of revenues and profits in compliance with both domestic and international law. 
In 1987, Twyman ceased his involvement with the treasure recovery operations for security and personal reasons and returned to the United States. In the late 1980s and early 1990's, Twyman served as President and CEO of BeneFund, Inc., a small publicly held company, which he helped establish. BeneFund was heavily engaged in merging and integrating cutting-edge funding technologies with more traditional systems within the non-profit community through a network of subsidiary companies that it either established or acquired. 
This endeavor proved highly successful and BeneFund eventually evolved into a publicly traded company. Unfortunately, greed on the part of certain shareholders and junior management resulted in a hostile takeover effort and litigation that stalled the company's growth and ultimately led to its demise.
In the mid to late 1990's, working to recover from the financial devastation brought on by the BeneFund hostile takeover effort, Vernon Twyman worked primarily with select clients and projects engaged in commodities brokering and precious metals transactions throughout Europe and the Far East. Twyman has extensive international experience, working abroad managing specially targeted investment projects, asset acquisitions, and asset management activities on three continents. 
In 1999, Twyman returned to the Philippines for the first time in nearly 13 years to obtain signatures for the clearance of gold bullion located in Europe that was being purchased by one of his clients. This began a series of trips back and forth to the Philippines managing the buying and selling of gold bullion. 
After closely observing the situation in the Philippines for over a year and a half, in 2001, Twyman and group of partners formed two Philippine corporations which were required to engage in legal treasure recovery operations within the Philippines. Since that time, he has continually developed opportunities by establishing long-term relationships with property owners, government officials, technical advisors, security specialists, and investors, as well as, other key individuals and entities. Twyman has also led the Company as it has researched, evaluated, selected, and secured many treasure sites in the Philippines. 
Twyman's vision for philanthropy, which is based on his deeply held conviction that generosity is at the heart of his Christian faith, has been refined through of years of close interaction with the non-profit and NGO communities and today is a cornerstone of Ventures 7000's vision. His willingness and desire to donate large percentages of business profits to those less fortunate and to empower worthwhile causes is evidenced by the fact that the legal structure is already in place to make that a reality, regardless of who is at the helm of the Company. 
Twyman's rare blend of entrepreneurial skills, business acumen, philanthropic heart, and deep abiding faith combined with his long-term association with the Philippines, its customs and laws, access to its leadership in all sectors, and commitment to its people makes him uniquely suited to head Ventures 7000's business efforts in the Philippines. 
Twyman was married to his first wife, Jamie, for 35 years before she passed in May 2014. In December 2015, Twyman married Sonna. Together they have 10 children and 13 grandchildren, with more on the way. 
Ventures 7000's Services
While Ventures 7000 does have a team of professionals with numerous skills, there is only one goal in mind: treasure recovery. With the resources, the know-how, and the equipment, Vernon Twyman has had much success at recovering treasure.
Contact Information for Ventures 7000
Phone Number
+1 (539) 777-1335
Address
7707 E 111th St Ste 103
Tulsa, OK  74133
Website
Vernon Twyman: http://www.twymantruth.com
Ventures 7000: http://ventures7000.com/index.html
Veron Twyman's Facebook Profile: https://www.facebook.com/verntwyman
Veron Twyman's Twitter Profile: https://twitter.com/verntwyman
Vernon Twyman's LinkedIn Profile: https://www.linkedin.com/in/vern-twyman-b144bb44/
Vernon Twyman and Ventures 7000 is helping to find and return the lost artifacts that were wrongfully taken in the Second World War. If you'd like to know more about what Ventures 7000 is doing, visit their site, http://ventures7000.com.
Want to know more about businesses in Tulsa? Click here.