Who is Vern Twyman?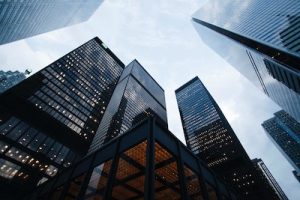 Vern Twyman is a Tulsa entrepreneur who has worked with Fortune 500 companies, non-profit organizations, and charities, and treasure recovery projects in the Philippines. He is the founder of the Wycliffe Trust, a U.S. business trust dedicating to giving 90% of its profits to humanitarian causes. He has also founded Ventures 7000, a United States corporation whose purpose is to recover lost artifacts and precious metals from World War II.
Throughout his life, Vern Twyman has always had an interest in the Philippines. He has had the opportunity to live there and work there at different points in his life. In doing so, he learned about how the Japanese used the Philippines Islands during World War II to hide treasure they had confiscated from other parts of Asia. Today, Ventures 7000, Twyman's company works to recover the treasure hidden throughout the Philippines.
What Vern Twyman Apart
Vern has been a devout Christian all of his life. He attended Oral Robert University and has worked alongside many Christian organizations. His faith has led him to find paths in his work to benefit these Christian organizations and to enable them to do humanitarian work throughout the world.
Vern Twyman's History
Vern Twyman has had an extensive history as a businessman. He has worked in industries like insurance and finances, learning along the way, and applying useful skills he managed to pick up. He has worked extensively alongside United States interests and the Filipino government. His company, Ventures 7000, is one of the few companies permitted to recover treasure in the Philippines. Here is a brief list of his history:
Started his first business when he was 14 years old
Graduated from Oral Roberts University
Worked in the insurance and finance industry
Worked as a financial consultant and asset manager for NPO's
He worked first with the administration of Filipino President Ferdinand Marcos and later with President Corazon Aquino
Served as President and CEO of BeneFund, Inc.
Founded the Wycliffe Trust
Founded Ventures 7000
Twyman's extensive career and experience has given him the ability to manage corporations like Ventures 7000. Through the company, he is able to visit the Philippines and aid in recovering the artifacts and precious metals that were stolen during World War II.
Business Information
Vern Twyman
+1 (918) 557-7102
7707 E 111th St Ste 103 Tulsa, OK 74133
If you want to know more about who Vern Twyman is and what he does for a living, contact him today.
If you want to know more about Tulsa businesses, click here.