Reactivate Therapy is the Best Tulsa Chiropractic Office
Finding a trustworthy and reliable chiropractic office that can help you through almost any pain life can throw your way can be a challenge. Reactivate Therapy is a chiropractic office serving the Tulsa, OK area with compassion and care.
Reactivate Therapy is prepared and here to be your solution for muscle and joint pain, auto accidents, sports injuries, health, and wellness.  Reactivate Therapy has a unique approach to recovery, from repairing tissues to retraining body mechanisms and removing barriers to help you get your life back. Reactivate Therapy is eager and prepared to provide very patient who walks through their doors with excellent chiropractic care.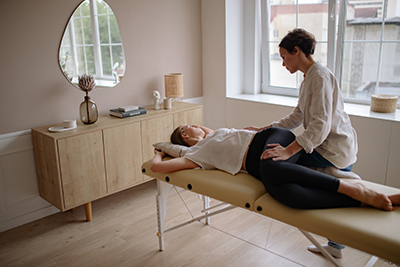 What Sets Reactivate Therapy Apart?
Reactivate Therapy sets themselves apart from their competition not only because they offer an extended menu of services beyond the average chiropractic care office, but also by their compassion and dedication in helping their patients get their life back.
In addition, Reactivate Therapy also can work with your insurance or offer you incredible discount if you don't have insurance coverage. And if you have a personal injury or motor vehicle accident case, they can postpone payment until your case is settled. The goal at Reactivate Therapy is that every thing in the clinic that you'll be treated with, will be tailored to your needs.
Reactivate Therapy's Services
Here is a list of services that Reactivate Therapy provides to the area:
Tulsa Manipulation
Tulsa Physiotherapy
Tulsa Rehabilitation
Tulsa Massage Therapy
Tulsa IV Therapy and Nutrition
Tulsa Pain Relief Injections
Tulsa Lipo Injections
Tulsa Nutrition & Supplements
Tulsa Lifestyle Advice
Tulsa Equipment and Supplies
Contact Information for Reactivate Therapy
If you are in need of any of Reactivate Therapy's services, here is their contact information.
Phone Number
Call: (918) 600-2969
Text: (539) 202-9446
Address
8252 South Harvard Avenue, Suite 155 Tulsa, OK 74137
Website
Hours
Tuesday: 2:30 PM to 7:30 PM
Wednesday: 10:00 AM – 1:30 PM & 2:00 PM – 5:30 PM
Thursday: 10:00 AM – 1:30 PM & 2:00 PM – 7:30 PM
Friday: 10:00 AM – 1:30 PM & 2:00 PM – 5:30 PM
Saturday: 10:00 AM – 2:30 PM
Reactivate Therapy is an excellent chiropractic office run by caring people ready to provide you with custom care to get you back to enjoying life. If you are in need of any of the services that they provide, we highly recommend working with them. Thank you for reading! You can learn more about the Tulsa area by clicking here.