J. Miller Law Firm Provides Business Lawyer Services In Tulsa
When you are in need of the best business lawyer in Tulsa, look no further than J. Miller Law Firm. With a unique combination of experience, skill, and dedication to clients, J. Miller Law Firm provides the highest-quality legal representation for businesses of any size in Tulsa. Jamie Miller has served the Tulsa area for nearly a decade as an affordable and dedicated business lawyer. She is passionate about helping businesses navigate the legal landscape and build lasting relationships with their clients.
What Sets J. Miller Law Firm Apart?
Working with J. Miller Law Firm means you are getting a unique approach to business law. Jamie is focused on helping her clients develop customized legal strategies that protect their interests and set them up for success. Whether you are starting a new business, restructuring an existing one, or dealing with contract issues, Jamie can provide the support and guidance your business needs to succeed.
A few things that make J. Miller Law Firm unique as a Tulsa business lawyer include:
J. Miller Law Firm works with businesses of all sizes in Tulsa and surrounding areas.
They are proud to offer a customizable subscription for ongoing legal services.
They are committed to providing the highest quality of services while keeping costs reasonable.
J Miller Law Firm is dedicated to being available when clients need them most and is committed to open and honest communication.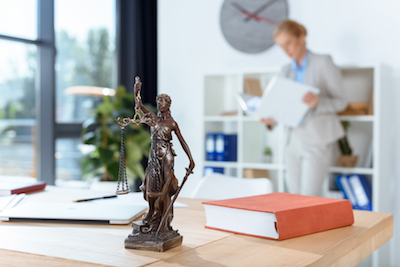 J. Miller Law Services In Tulsa, OK
Not only does J. Miller Law Firm provide business law services in Tulsa, but they also offer legal counsel on a number of other issues related to businesses. This includes:
Estate Planning
Probate Law
Mediation and Dispute Resolution
Civil and Small Claims
Debt Settlement
No matter what type of legal support you need for your business in Tulsa, J. Miller Law Firm is here to help. Jamie Miller is committed to providing the best legal service possible that meets your individual needs.
Contact Information
J. Miller Law Firm
7136 S. Yale Avenue
Suite 215
Tulsa, OK 74136
(918) 938-1322
When you need the best Tulsa business lawyer, you can trust J. Miller Law Firm to provide the high-quality legal services you need. Contact the office today to learn more about how they can help your business succeed! You can also read their google reviews to hear about past client experiences.