Find Oklahoma's Best Balloon Art at Next Level Balloons
Since its foundation in 2017, Next Level Balloons has been bringing joy to individuals of all ages. Previously known as "Balloon-ertainment", Next Level Balloons is an international award-winning balloon art company based right here in Tulsa, Oklahoma! 
With the help of Next Level Balloons, you can add a festive touch to any event. But, balloon art shouldn't be reserved just for special occasions! A balloon bouquet can be a great way to celebrate an accomplishment or simply let a loved one know that you appreciate them. (Keep reading to learn how you can win a FREE balloon bouquet!)
What Sets Next Level Balloons Apart?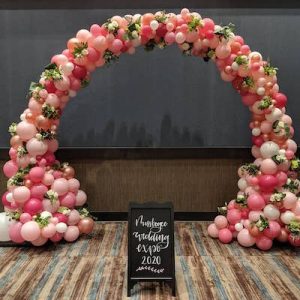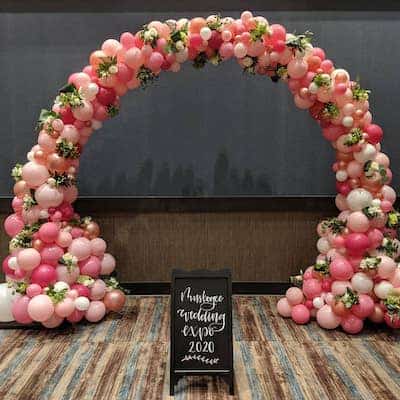 Next Level Balloons was founded in 2017 by the owner and lead designer, Brady DeGroot. Originally formed out of a desire to bring joy to the community around him, Brady quickly developed a passion for creating balloon sculptures of all sizes.
This initial passion continues to grow, just one of the many qualities that set Next Level Balloons apart! As a company, Next Level Balloons specializes in creating custom balloon garlands and artwork for a wide variety of events. 
Next Level Balloons are treated with a special product to ensure that they last for days instead of hours. While other balloons and balloon sculptures end up on the floor by the end of the party, your balloon art from Next Level Balloons will last for up to 5-7 days or longer! Not only is this a much better investment, but it allows you to continue your celebrations long after the party guests have returned home.
Next Level Balloon's Services
Next Level Balloons specializes in creating unique and beautiful balloon art. Listed below are just a few of the services they offer:
Balloon Decor

Wedding Balloon Art

Corporate Event Balloon Art

Private Party Balloon Art

Birthday Party Balloon Art

Balloon Twisters

Face Painters
When you work with Next Level Balloons, you can be sure that your unique part decor will be the talk of the town. Their team of creatives will help bring an entertaining and special touch to any event.
Contact Information for Next Level Balloons
You can learn more about Next Level Balloons using the information listed below.
Next Level Balloons
1338 E 46th St, Tulsa, OK 74105
(918) 383-2575
info@nextlevelballoons.net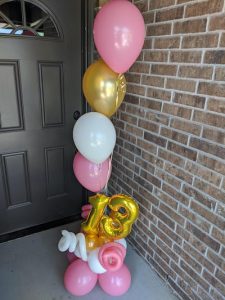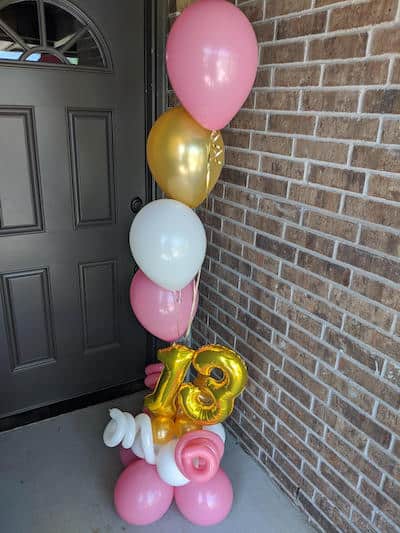 Next Level Balloons would love to partner with you to make your next big event one that you will never forget! Simply mention "Discover Tulsa" to receive 10% off your next balloon art or balloon bouquet. Create an exciting atmosphere or celebrate your special someone with a unique creation from Next Level Balloons!
Want to win a FREE BALLOON BOUQUET with a number base (pictured here)?! Simply like, share, and comment on the Facebook page for a chance to win your own balloon art.