HBI Global Partners | India Church Planting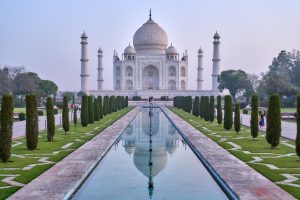 HBI Global Partners is a Christian mission organization with outreaches specifically geared towards India. By focusing on India church planting and providing aid to many communities, HBI Global Partners shares the Gospel and the Love of God all around the country of India.
With bases both in America and in India, HBI Global Partners gives people around the world an opportunity to be apart of the Great Commission. Their mission is to "help fulfill the Great Commission by developing partnerships with the North American church to reach the unreached of India and beyond."
What Sets HBI Global Partners Apart
What sets HBI Global Partners apart is its strategy to reach India. They focus on providing Indian nationals with the proper training and education they need to go out and start churches and reach people themselves. They understand that India can only be reached from within.
HBI Global Partners also has a heart for raising up women to become leaders in the church. In a society where female leadership can be looked down upon, HBI serves to equip, empower, and encourage women to advance the Kindgom of God.
Services
Here are some specific services HBI Global Partners focuses on providing for the people of India:
Global Experiential Learning
If you are interested in supporting HBI Global Partner's work in India, contact them today at (877) 424-4634.
Business Information
HBI Global Partners
P.O. BOX 3037
BROKEN ARROW, OK 74013
(877) 424-4634
In conclusion, HBI Global Partners is utilizing many methods to share the Good News to the people of India. You can support them by praying, giving, or even going on one of their short-term mission trips. You can be apart of the revival that is happening all across India!
If you want to know more about Tulsa businesses, click here.