Does Adept Patriot Service Telecommunications In Tulsa?
Adept Patriot Services has several areas of communications that they provide. One of the top services offered is telecommunication. We proudly service Tulsa businesses with any project telecommunication needs. Adept Patriot Services is serious about ensuring our services are done efficiently and properly. We know that proper communication and safety systems can be a matter of life or death. That is why we take our job seriously.
About Adept Patriot Services
SFC (Ret), John Klewicki serves as Adept Patriot Services' founder and CEO. A veteran of 24 years, his background includes service in telecommunications, radio communications, weapons of mass destruction, and counter-terrorism mitigation efforts – he understands the sacrifice each service member makes for their country! He set out to organize a team familiar with working within complex government organizations while providing expertise from top SME's (Subject Matter Experts) who work within these fields.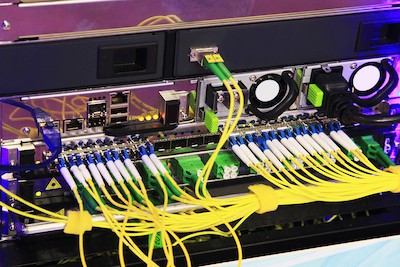 What Sets Adept Patriot Services Apart
Adept Patriot Services offers a well-rounded service to meet the needs of any project. We're an established company with years of experience serving in armed forces abroad, combined with our engineering team's technical expertise; we can provide you guidance for your specific challenge or goal! Our services are Service Disabled Veteran Owned Small Businesses and 100% made up by men and women just like us – so contact Adept Patriot Services today.
Services
Business Information
Name
Address
12121 E. 51st Street, Ste 107
Tulsa, OK 74146
Phone number
800-871-3165
Email
info@adeptpatriotservices.com
Website
www.patriotservices.com
Hours
Monday- Friday 7:00 am- 5:00 pm
Google Map 
Let Us Help You
Here at Adept Patriot Services, we are passionate about helping you with your communication needs. We specialize in setting up businesses with proper telecommunication equipment. Our team's experience and training allow us to be experts at what we do! We are passionate about ensuring our customers are satisfied and taken care of. If you are in the Tulsa area and need telecommunication services, or any other services listed, contact us today! To check out our google reviews click here