Arrowhead Environmental Is Tulsa's Premier Wastewater Treatment Provider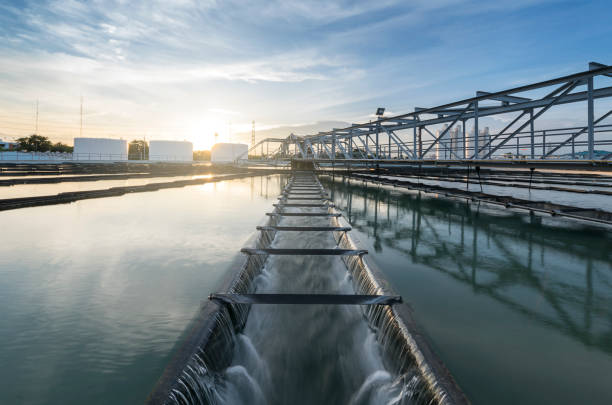 With cutting-edge technologies and a team of experienced professionals, Arrowhead delivers fast, reliable solutions to all wastewater needs. Whether it's wastewater treatment for residential or commercial projects, Arrowhead has the expertise and resources to help.
From preventative maintenance to the removal of hazardous materials and beyond, Arrowhead can ensure that your project is completed with efficiency and effectiveness. To ensure quality control, Arrowhead uses state-of-the-art technology, such as real-time monitoring systems and advanced filtration processes to guarantee results that meet all regulations and standards.
What Sets Arrowhead Environmental Apart?
At Arrowhead Environmental, we understand that time is of the essence in any project involving wastewater treatment. That's why our team works hard to provide fast and accurate solutions that meet your specific needs. From problem diagnosis to timely completion, we strive to deliver the highest quality of service in an efficient and cost-effective manner.
We are proud to be the best wastewater treatment provider in Tulsa, and we look forward to working with you on all of your wastewater treatment needs! Contact us today for more information or a free consultation. We'll help make sure your project is completed quickly, safely, and effectively.
Services
Arrowhead Environmental Services provides a wide range of services to the Tulsa area. These include:
– Hazardous Waste Management
– Industrial Cleaning
– Soil & Groundwater Remediation
– Demolition & Excavation
– Asbestos Abatement
– Lead Abatement
– Mold Remediation
– Radon Mitigation
Contact Arrowhead Environmental Services
If you need any of Arrowhead Environmental's services, please contact us using the information below:
Phone:
918-504-4412
Location:
Email:
arrowheadenvironmental@outlook.com
Website:
Arrowhead Environmental Services LLC | Wastewater Treatment & Management Systems
Contact Now
Arrowhead Environmental Services offers excellent and quality service in the Tulsa area for water waste management. Our team of experienced professionals is dedicated to providing fast, efficient, and reliable services. From wastewater treatment systems to grease trap cleaning and maintenance, we offer a wide range of services that are sure to meet your needs. So if you're in need of water waste management solutions near Tulsa, look no further than Arrowhead Environmental Services. Contact us today for more information or to get started on your project. You won't be disappointed with our outstanding customer service and commitment to quality work!
Find more about services and businesses in Tulsa here