Bear and Bison Resurfacing Specialists is Tulsa's best Bathtub Resurfacing Company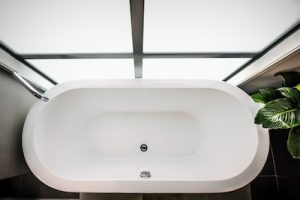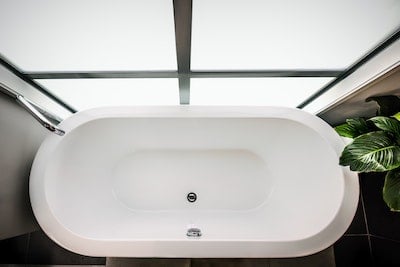 Bear and Bison Resurfacing is a business that serves Tulsa and surrounding areas with excellent bath and kitchen resurfacing. Their experts have over 20 years of experience working with kitchen and bathroom resurfacing that will update and brighten your space.
Rather than replacing your bathtub or countertops, let Bear and Bison resurface them at a much smaller price. Bison and bear offer a comprehensive list of services that will save you money in the long run and freshen up your bathroom or kitchen until it looks brand new.
What Sets Bear and Bison Apart?
Bear and Bison sets themself apart from competitors through excellent services and their specialization in kitchen and bathroom resurfacing, including bathtubs, countertops, vanities, backsplashes, and more.
Bear and Bison use the best painting equipment available to spray a layer of extremely long-lasting material that will transform your countertops, bathtub, etc, as though it were brand new. Bear and Bison believes in excellent customer service and providing the best resurfacing in Tulsa. Resurfacing is a great option if you would prefer not to spend the money on replacing your tub or countertops. Those are big purchases, and if your appliances are functional you could be spending that money somewhere else in your home or even in your life.
Bear and Bison's Services
Below is a list of services offered by Bear and Bison:
Tulsa Bathtub Resurfacing
Tulsa Bathtub Vanity Resurfacing
Tulsa Kitchen Countertop Resurfacing
Tulsa Resurfacing for Commercial Needs
Business Information for Bear and Bison Resurfacing
Phone number
(918) 636-2514
Address
Website
Hours
Monday – Friday: 7:00am – 7:00pm
Saturday – Sunday: Closed
Bear and Bison is a great way to save money while updating your home's appearance. Resurfacing brings out the original beauty of countertops and tubs, and Bear and Bison is proud to offer this excellent service. With their experience and passion to make your home better, you won't be sorry you hired Bear and Bison. Find out more about Bear and Bison here.