Make Memories for a Lifetime at My Little Dollhouse
We know that these cold winter months can seem to drag on endlessly, especially when you have little ones at home! My Little Dollhouse seeks to provide unique, magical experiences for your children. Some of their many services include private playtimes, public storytimes, and event traveling characters, allowing you to provide your children with an experience that fits your family's preferences and budget! 
What Sets My Little Dollhouse Apart?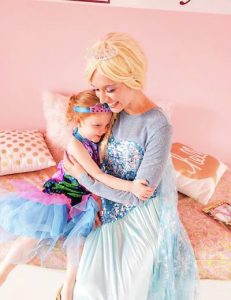 Nestled on 91st Street between Harvard and Delaware, you will find My Little Dollhouse lit up with a gorgeous chandelier in the front window. This is just a glimpse of the magic that you will find within! 
For over seventeen years, My Little Dollhouse has hosted the best birthday parties, sweetest playtimes, and unforgettable events. Some of their most memorable events include their Mommy & Me events, Pumpkins and Princesses Party, the annual Back-to-School Bash, Princess Camp, Daddy/Daughter Date Night, Grandma & Me Tea, and Breakfast with Santa, to name a few. 
The My Little Dollhouse team offers so much more than just parties & playtimes. They are passionate about facilitating experiences and memories that will last a lifetime. They have created a whimsical space for families to come and spend time together, to play together, to imagine together, and to escape into a magical world that is a respite from the daily hustle.
At My Little Dollhouse, they know that your child's safety is of utmost importance. Each team member is highly trained and qualified for their position. Their team of traveling characters is background-checked, insured, and professionally trained! When you partner with My Little Dollhouse, whether for an in-house party or to hire your child's favorite character, you can be confident that memories will be made.
Keep reading to learn more about the many fun events and services offered at My Little Dollhouse!
My Little Dollhouse's Services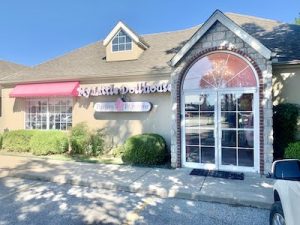 My Little Dollhouse offers a wide variety of parties and events specially designed with your little ones in mind. Here are some of the fun services they offer:
Public Playtimes

Private Playtimes

Traveling Characters

Birthday Party Packages

Playtime Passes

Storytime
Contact Information for My Little Dollhouse
To learn more about My Little Dollhouse, or their upcoming parties and events, use the details listed below.
My Little Dollhouse
3017 East 91st Street 
Tulsa, OK 74137
(918) 299-4386
tulsadollhouse@gmail.com
Hours of Operation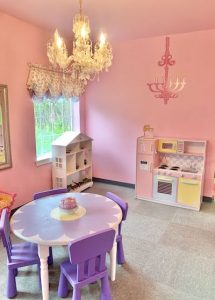 My Little Dollhouse hosts a wide variety of onsite events which can be found listed on their Event Calendar. They do require reservations for private parties, events, and traveling characters. Be sure to visit their website to learn more about their hours of operation and availability.
My Little Dollhouse is ready to facilitate memories that will last a lifetime! Whether you are looking for a fun playdate or hoping to provide an exciting birthday party experience, their team is ready to partner with you. Mention this article to receive either $50 off of any party or $25 off of any mini party!
Thank you for reading! You can learn even more about other great Tulsa businesses here!