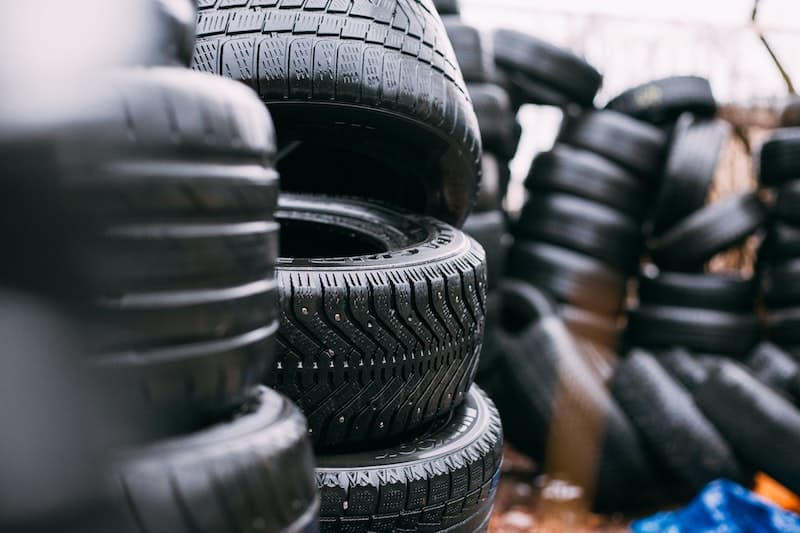 09 Dec

Spotlight Business | Cecil's Tire & Automotive
Top-Quality Auto Care at Cecil's Tire & Automotive
Vehicles provide us with so many opportunities. However, owning a vehicle is a large responsibility. It is important to stay current with vehicle maintenance and repair to ensure that your car is operating properly. The best way to accomplish this is to work with an automotive repair shop that is truly passionate about their field.
Since 1982, Cecil's Tire & Automotive has been providing residents of Jenks, Tulsa, and the surrounding areas with top-quality automotive care. With services from routine oil changes to complete automotive repair, this team of experts will make sure that you can get back on the road safely and efficiently.  
What Sets Cecil's Tire & Automotive Apart?
Cecil's Tire & Automotive was founded on March 1, 1982 by owners Cecil and Jan Logan. With a passion for providing quick and dependable service at an affordable price, they have continued to serve their wide base of loyal customers. 
One of the many aspects that sets Cecil's Tire & Automotive apart from the competition is their experience. A team of 5 employees provides friendly and knowledgeable service to each customer. Two of those employees have worked with Cecil's Tire & Automotive for over 23 years, establishing a loyal and dedicated customer base.
The team at Cecil's Tire & Automotive understands takes great pride in providing the best quality service available. However, they do not stop there. Cecil and his team use only the best parts and accessories, something that has provided them with a rock-solid reputation of customer support and satisfaction.
Unlike some other repair shops, Cecil's Tire & Automotive is committed to transparent and trustworthy services. They understand that it is important for each customer to know the reason behind the work they suggest as well as the price tag. With such an honorable reputation, Cecil's Tire & Automotive continues to attract customers from counties well outside of Jenks. 
Whether you require a routine oil change or you are looking for a new automotive repair shop, the team at Cecil's Tire & Automotive is ready to serve you!
Cecil's Tire & Automotive's Services
Cecil's Tire & Automotive offers a wide variety of services to meet all your automotive needs including the following:
Complete Automotive Repair

Complete Automotive Maintenance

Tires

Engine Diagnostics

Car Batteries

Alternator Service

Vehicle Air Conditioning

4-Wheel Alignments

Brakes

Suspension

Drive Line

Oil Changes

Coolant System Flush

Transmission Service

Transmission Flush

Fuel System Repairs

Fuel System Flushes
Contact Information for Cecil's Tire & Automotive
To learn more about Cecil's Tire & Automotive or take advantage of their many high-quality services, use the details listed below.
Cecil's Tire & Automotive
612 E Main St.
Jenks, OK 74037
(918) 299-0521
ctcjlogan@aol.com
Hours of Operation
Monday – Friday: 8AM – 5:30PM
Closed Saturday & Sunday
With a long history of providing affordable, top-quality services for vehicles of all types, Cecil's Tire & Automotive is ready to meet all of your car care needs. For the latest news, updates, and information about Cecil's Tire & Automotive, be sure to follow them on their Facebook page!
Thank you for reading! You can learn more about other great Tulsa businesses here.