Soul Choice Ministries was founded by Bill Wiese after an eye-opening experience several years ago. He uses the platform of Soul Choice Ministries to encourage believers in their faith. Soul Choice Ministries began shortly after Bill Wiese wrote his New York Times Best Selling Book, 23 Minutes in Hell. The book was so influential that it has been translated into at least 15 different languages over the past 15 years. 23 Minutes in Hell has greatly transformed the way people both view the afterlife and talk about what happens after death. After seeing the incredible impact his story was making in the lives of people who heard it, Bill and his wife Annette decided to pursue full-time ministry work. 
What Sets Soul Choice Ministries Apart?
Soul Choice Ministries is different from many ministries in that it focuses on the topic of Hell and what happens after a person dies, topics that not many are comfortable discussing. Bill Wiese, the founder of Soul Choice and author of 23 Minutes in Hell (among other books), believes that it is crucial for believers in the Christian faith to be knowledgable about this topic in order to share the message of God's love to the world with a renewed fervor. Being aware of what awaits us after death plays a large part in the decisions we make in our lives.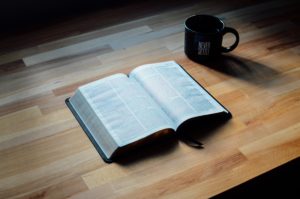 Bill's first book, 23 Minutes in Hell was written after he experienced a life-changing moment. He believes that God gave this to him so that he could share his story with the world. Since opening up about his personal story, Bill has received messages from Christians around the world of similar experiences. This has, in turn, lead him to write several other books that he uses to share these similar stories that are backed up by verses from the Bible. He also aims to answer several commonly asked questions regarding the afterlife.
Soul Choice Ministries Books & Services
Here are several of the books and services provided by Soul Choice Ministries:
Books
23 Minutes in Hell

Hell: Separate Truth From Fiction

23 Questions About Hell

Recession-Proof Living

What Happens When I Die?
Services
Informational CDs and DVDs

Speaking Engagements (Conferences and Church Events)

Educational Blog

Ministry Products
Contact Information for Soul Choice Ministries
Contact Soul Choice Ministries using the information listed below for more information.
Address
Soul Choice Ministries is based in Santa Ana, CA. However, their books and services are available worldwide.
Mailing Address
You can send mail to Soul Choice Ministries P.O. Box in Santa Ana, CA.
Soul Choice Ministries
P.O. Box 26588
Santa Ana, CA 92799
Website
Bill Wiese has been using the platform of Soul Choice Ministries to share God's love with the world in a unique way. His first book, 23 Minutes in Hell, has been used to influence lives across the world. Soul Choice Ministries addresses questions that are crucial to understanding the Christian faith and what is to follow after death. Bill Wiese is passionate about speaking at various conferences and church events across the US and beyond. You can find more about his speaking schedule at this link. 
Thank you for reading Discover Tulsa!