Dental Associates of Madison | Madison Dentist
The Dental Associates of Madison is a Madison Dentist providing a number of services to meet your dental needs. Servicing Madison, Alabama and the surrounding areas, Dental Associates of Madison is a professional and skilled dentist team focusing on patient-centered care.
Each client has a customized experience geared to meet their specific dental needs. With a number of dental services offered, Dental Associates of Madison can accommodate each and every one of their clients' needs.
Many people associate going to the dentist with stress and anxiety; however, Dental Associates of Madison wants to give you a new experience. They want t help you set goals and priorities for your oral health, and keep informed every step of the way.
What Sets Dental Associates of Madison Apart
The thing that sets this Madison Dentist apart is the number of services they provide for their clients. Wanting to offer solutions for every client that walks through their door, Dental Associates of Madison are skilled and experienced in a wide array of dental procedures.
With state-of-the-art facilities and modern technology, this Madison Dentist is able to provide you answers in a timely and efficient manner.
Specializing in comprehensive, preventative, cosmetic, and restorative dentistry, Dental Associate of Madison can see you through your dental journey from beginning to end.
Services
This Madison Dentist has many services for your oral needs. Whether you need guidance on how to prevent gum disease or tooth decay, or if you need to restore teeth that have experienced cavities and wear, they can help get you to where you need to be. Here's a list of some of the services they offer: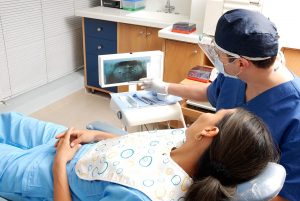 Contact Information for Dental Associates of Rogersville
Contact Dental Associates of Madison using the information located below to schedule your appointment with Madison Dentist.
Phone Number
(256) 772-9988
Address
12205 County Line Rd Ste A
Madison, AL 35758
Website
http://madison.dentalassociatesnearme.com
Hours of Operation
Monday: 8 AM – 5 PM
Tuesday: 8 AM – 4 PM
Wednesday: 8 AM – 5 PM
Thursday: 8 AM – 4 PM
Friday: Closed
Saturday: Closed
Sunday: Closed
Whether you, your child or your grandparent need dental care, Dental Associates of Madison is ready to help in any way they can. As a family dentist, they not only cater to a majority of different dental issues, but they also cater to clients of every age. They're here to make you feel comfortable and relaxed no matter what your age is.
You can find more information about this Madison Dentist as well as reviews left by patients of Dental Associates of Rogersville, by reading their Google Reviews.
Thank you for reading Discover Tulsa! Click here to return to the home page.