Get a Fresh New Look
Clothing is a way to express yourself, no one knows that better than perfectly designed. Perfectly Designed is an online apparel company that creates custom designs that show individuality and creativity. Their speciality is to create political apparel and holiday apparel. They have designs that stand out and make a statement. They also have designs that are more subtle and sleek. Whatever you are looking for, Perfectly Designed has it!
Modern Holiday Apparel
Typical holiday apparel can be drab and dull, or gaudy and too loud. Perfectly Designed 918 has broken the mold with their sleek and modern holiday designs. Whether you want to feel the Christmas spirit, or represent love on valentines, Perfectly Designed has you covered. Their Christmas apparel is cute and trendy. If you have a party to go to during the holiday season, or you just want to feel festive around the house, they have designs that will make you feel merry and bright.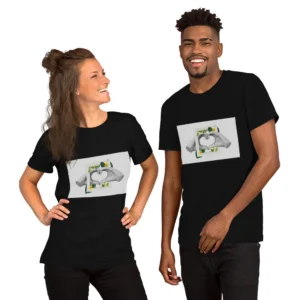 Political Apparel
Representing values and the things you care for is vital. Perfectly Designed understands that and has created a political apparel line that does just that. Whether it is inclusivity, diversity, women's rights, and everything in between. These designs are unique and not what you see on everyone else. If you purchase political apparel, you will be making a statement while also displaying unique and cute designs.
Why You Should Shop With Perfectly Designed
Perfectly Designed is a Tulsa owned business, but it is all online for their customers convenience. The shop has great customer service and smooth shipping which helps make shopping with them easy. Their shop has amazing designs that would make amazing gifts! They also have designs that the whole family can enjoy, men, women, and children. If you are looking for incredible custom graphic T-shirts and apparel that will help you stand out from the crowd, go to perfectlydesigned918.com today!