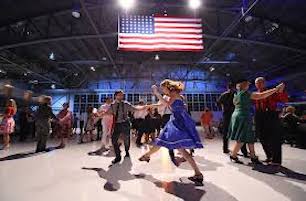 27 Sep

World War II Big Band Hangar Dance

When: November 9, 2019

Where: Tulsa Technology Center Riverside Campus – Tulsa, Oklahoma

What: Are you a lover of swing music? This event goes back into time to the nostalgic days of swing dancing to the greatest live swing tunes. This is one of the largest swing dance competitions in the country. You also have the opportunity to enjoy delicious food, and can participate in a silent auction.