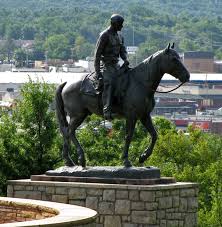 26 Sep

Will Rogers Days

When: November 1 – November 4, 2019

Where: Will Rogers Memorial Museum – Claremore, Oklahoma

What: This special event is filled with celebrating Oklahoma's favorite son, Will Rogers! This birthday celebration also marks the anniversary of the opening of the Will Rogers Museum. There will be fun and educational experiences for the kids on Thursday, such as stories and old fashioned games. Make sure to make it out for the parade too!