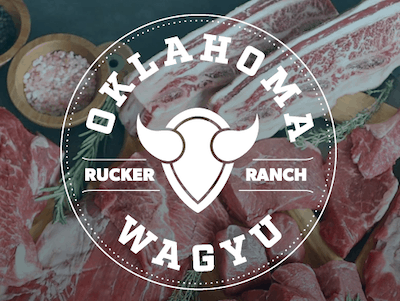 27 Apr

Who Has the Best Beef in Oklahoma?
Oklahoma Wagyu Has the Best Beef in Oklahoma
Oklahoma Wagyu is a family owned and operated ranch that serves the state of Oklahoma with prime Oklahoma Wagyu beef. Balanced prices and multiple products to choose from make Oklahoma Wagyu the business to beat!
They raise Wagyu-Angus cross beef, known as "American Wagyu" or "F1." The marbling genes from the 100% Wagyu bulls and the natural growth ability of the Angus unite to create "beyond prime" cuts of meat that will exceed any beef that you have ever eaten.
Not only does Oklahoma Wagyu ensure the quality of their meat, but they are also dedicated to humanely raising the best beef they can.
What Sets Oklahoma Wagyu Apart?
Oklahoma Wagyu sets themselves apart from their competitors by only providing products that they would be proud to have their name attached to. Their family values prevent them from selling anything less than the highest quality.
With a promise to never use hormones, growth accelerators, or steroids, Oklahoma Wagyu wants you to know exactly where your beef came from.
They fulfill their promise to customers by serving products in honor of a husband, father, and grandfather who taught them to be faithful, loyal, honest, and honorable to everyone.
Oklahoma Wagyu Products and Services
Oklahoma Wagyu offers a wide variety of cuts, sausages, bratwurst, ribs, and other choices of meat. Below are just a few of the products they sell.
Wagyu Packages – Filet, Ribeye, KC Strip, Sirloin, Flank Steak, ground beef, etc.
Wagyu Bulk Options – 1/8, 1/4, 1/2
Gift Certificates
Wagyu Cut Descriptions
Beefology – recipes and cooking tips
Contact Information for Oklahoma Wagyu
If you're interested in scoring some of this prime Oklahoma Wagyu beef, find their contact details below and make a purchase today!
Oklahoma Wagyu
Rucker Ranch
Haskell, OK
(918)-638-7669
bill.rucker@oklahomawagyu.com
Hours:
Mon. – Thurs. 9 am to 5 pm
Sat. – Sun. Closed
Oklahoma Wagyu Beef is the best prime beef option you can get in Oklahoma. We highly recommend checking out their products for your next barbeque, party, or family dinner!
Thanks for reading! If you have any other questions or want to learn more about great Tulsa businesses, click here.