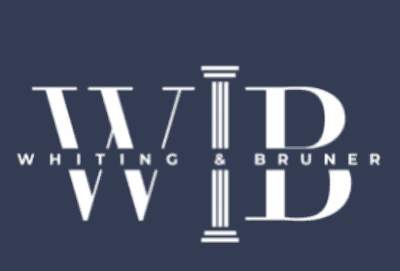 28 Apr

Who Do I Call for a VA Wrongful Death Lawyer in Oklahoma?
Call Whiting and Bruner to be Your Oklahoma VA Wrongful Death Lawyer
Whiting and Bruner work tirelessly to provide veterans, service members, and their families with excellent legal representation. Because their team specializes in VA law, they have the knowledge and expertise necessary to navigate the complexities of VA medical malpractice cases.
Depending on the circumstances, insurance, availability and accuracy of records, in addition to other factors, your VA malpractice case could last for a long time. Whiting and Bruner are dedicated to getting you the best possible outcome in a timely manner so that you can move on and heal.
What Sets Whiting and Bruner Apart?
Setting themselves apart from the competition, Whiting and Bruner believe that you deserve to be treated like the hero you are. They fight for you, treat you like family, and are experts in VA law.
The team is forever grateful for the many sacrifices that have been made for the freedoms of this nation and consider it their greatest honor to represent you and your family.
Your Oklahoma VA wrongful death lawyer should be Whiting and Bruner – without question!
Whiting and Bruner Services
If you or your loved one has suffered at the hands of the VA or military medical facilities, you deserve compensation. This team will fight for you, providing you with the ability to pursue a full recovery – some of their services include the following:
General Malpractice
Misdiagnosis
Failure to Diagnose
Contact Information for Whiting and Bruner
If you or someone you know is in need of a VA wrongful death lawyer in Oklahoma, contact Whiting and Bruner today. Contact information is as follows:
Whiting and Bruner
6440 S. Lewis Ave. #100 Tulsa, OK 74136
Hours:
Mon. – Fri. 9 am – 5 pm
Sat. and Sun. Closed
(918)-215-7979
BeTreatedLikeAHero@WhitingandBruner.com
(They also have an Oklahoma City location: 1901 North Classen Blvd. Suite 222 Oklahoma City, OK 73106 (405)-525-6671)
Whiting and Bruner specialize in helping veterans, service members, and their families seek the financial compensation they deserve. We highly recommend giving them a call for a free consultation today!
Thank you for reading! If you want to learn more about Tulsa law or other Tulsa businesses, click here.