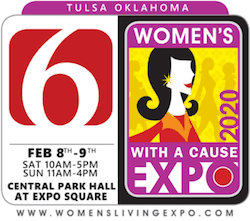 30 Dec

Tulsa Women's Expo

When: February 8, 2020 – February 9, 2020

Where: Tulsa Expo Square – Tulsa, Oklahoma

What: If you are a woman, come to the Tulsa Women's Expo and browse over 250 different exhibits ranging from health and fitness to beauty, fashion, and interior design. There will be runway fashion shows, and hair stylists available to give you a fresh cut and show off the latest styles. Don't miss out on amazing food and wine from the greatest local vineyards!