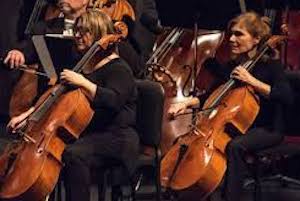 27 Dec

Tulsa Symphony Presents: Classics Concert Series

When: February 8, 2020

Where: Tulsa Performing Arts Center – Tulsa, Oklahoma

What: This phenomenal concert series is a must see!  In celebration of the 2020 Summer Olympics, the program will commence with Michael Torke's effervescent "Javelin." Praised by the New York Times for his  colorfully shaded renditions, guest artist Sean Chen will perform Grieg's lyrical "Piano Concerto." The evening will end with Mozart's majestic "Symphony No. 39," with guest conductor Leslie Dunner.