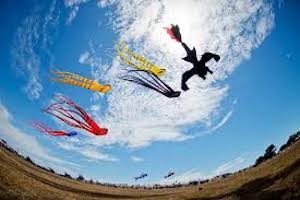 30 Mar

Tulsa Festival of Kites

When: May 8, 2020 – May 9, 2020

Where: Tulsa Wind Riders, Tulsa

What: No matter what your age is, the sight of a colorful kite flying in the air is so pretty! The Tulsa Festival of Kites is an event hosted by the Tulsa Wind Riders, to share their love and knowledge of kites. Come out, and learn new skills and tricks. You can bring your own kite or purchase a new one there!