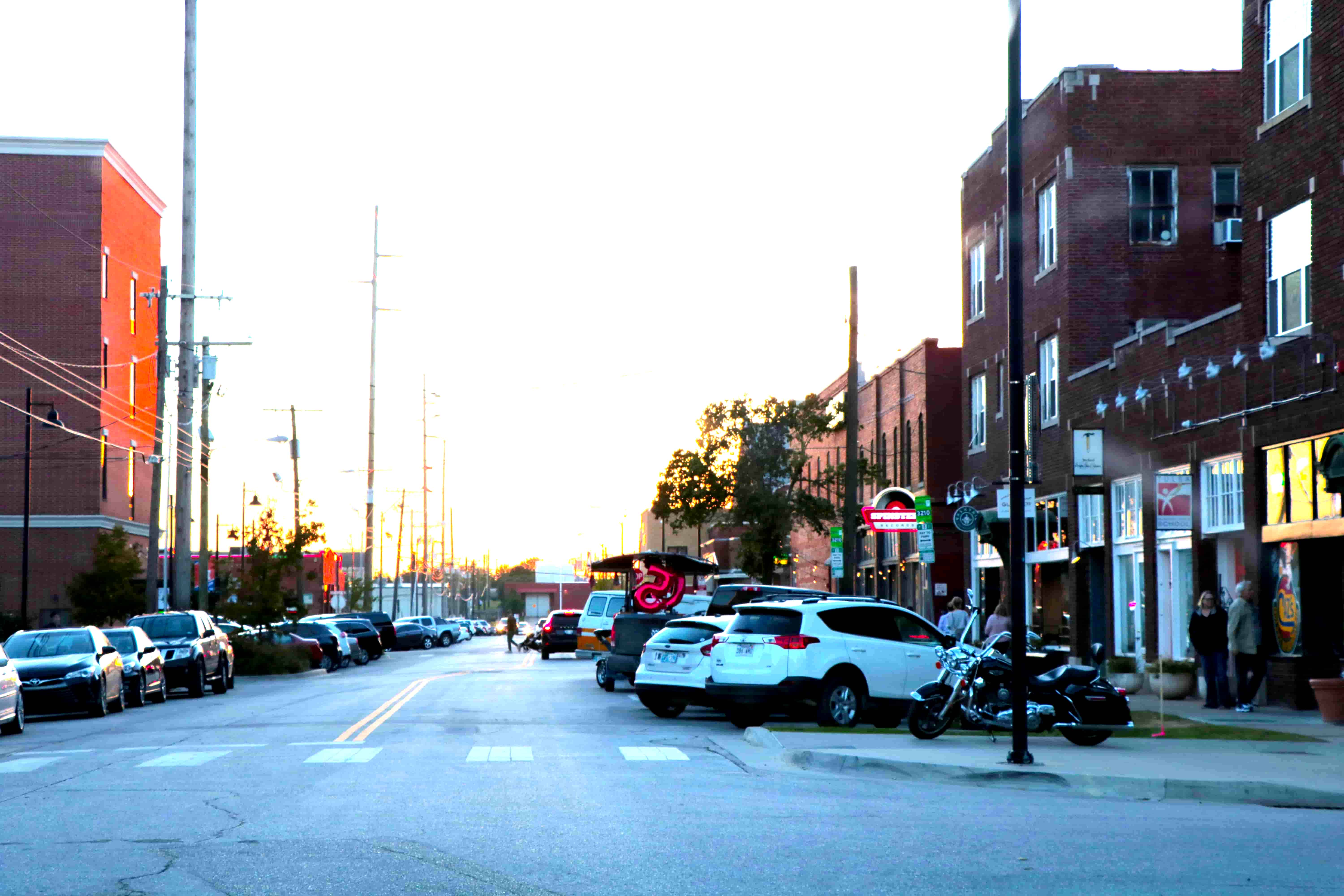 24 Apr

Tulsa Events June 2019
Gem Faire
Where: Tulsa, OK
When: May 31st-June 2nd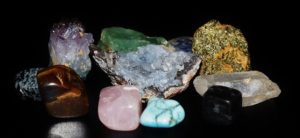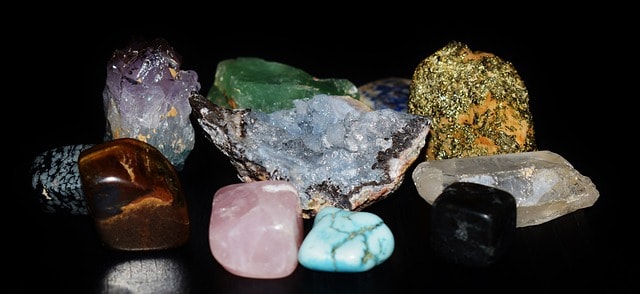 What: Every year, the Gem Faire comes to Tulsa. If you love shiny things, this is the place for you; all different kinds of gems, jewelry, crystals, and beads are packed into the Tulsa Expo Center for the public to enjoy. While there is an admissions fee, you can have access to a plethora of vendors and suppliers, all who have harvested these precious gems themselves.
At the Gem Faire, merchandise is sold at manufacturer price, so while it may be quite a few months to Christmas, you could get a great deal for your significant other. Come and enjoy the exhibits of Earth's gifts! Click here to learn more. 
Tall Grass Music Festival
Where: Skiatook, OK
When: May 31st – June 1st
What: If you love the sweet twang of bluegrass music, come and relax at the Tall Grass Music Festival. The festival is made up of two days of bluegrass bands duking it out with their banjos and fiddles as spectators watch the show. It's a friendly gathering centered around community and love of music.
Many people who attend the festival take advantage of the camping area and the food vendors. The stage is set in an open field and the seating area has a cover to shelter guests from possible rain. Either way, if you're looking for a relaxing weekend to enjoy some music, click here: 
Oklahoma Rennaissance Festival
Where: Muskogee, OK
When: April 27th – June 2nd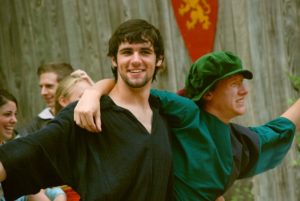 What: The Oklahoma Renaissance Festival is an event that allows attendees to step-back-in-time to Renaissance England. Experience the culture, the food, and the entertainment of the era with artisans, commoners, and royalty.
Travel to the land of the Muskogee Castle located in Muskogee, Oklahoma, about forty-five minutes from Tulsa. Take part in the fun every Saturday and Sunday between April 27th to June 2nd. Every weekend, there are different events to take part in, so be sure to stay up to speed by clicking here to go to the Muskogee Castle website.
Chalk It Up Art Festival
Where: Broken Arrow, OK
When: May 31st – June 1st
What: The Chalk It Up Art Festival is a chalk-drawing competition lining Main Street of Broken Arrow, Oklahoma. Not only is there beautiful chalk art pieces to gaze at, but there's also street vendors, live music, and discount shopping in the downtown stores.
This is a great free Summer event for the whole family to enjoy. Located in the Broken Arrow suburb, it's about fifteen minutes from Tulsa. It's a fun way to enjoy Broken Arrow's Rose District and its small town feel.  If you'd like to know more, click here to go to the Rose District's website: 
Route 66 Blowout
Where: Sapulpa, OK
When: June 1st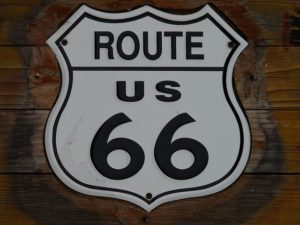 What: What better way to celebrate Route 66 than by a car show in the state of the Mother Road? If you're a car enthusiast, this is the place for you. Antique and unique cars from all over the state will come and park in Sapulpa, Oklahoma. You can even register your own car and have a chance to win a prize!
If you have a family to entertain, there is plenty of activities for them as well. Inflatable bouncy houses, crafts, food vendors, and shopping are all apart of the Route 66 celebration. Come on out and experience the ambiance of the historic road. If you would like to know more, click here. 
Top of the Town
Where: Tulsa, OK
When: June 6th
What: If you're looking for a more sophisticated outing, the Top of the Town Annual Fundraiser may be a great choice. The fundraiser is hosted by the Community Service Council to help raise money and create opportunities for Oklahomans. Not only will you be part of a charitable cause, but you'll also be invited to a black-tie affair on the rooftops of Tulsa.
While the lowest ticket price is $100, this event makes a perfect setting for a romantic night. During Top of the Town, you can building-hop between Tulsa high rises to enjoy cocktails and gourmet food. If you're interested in taking part in this magical night, click here. 
Brookside Rumble & Roll
Where: Tulsa, OK
When: June 6th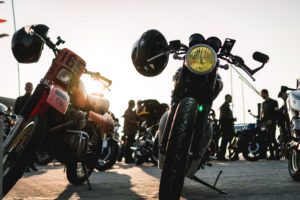 What: Another fundraising event that is a little cheaper to attend (It's free) is the Brookside Rumble and Roll. Come to see hundreds of motorcycles lining the streets to support and raise money for the Make-A-Wish Foundation. A motorcycle parade runs from the TU campus, through Cherry Street, and into Brookside.
Bring the family along to enjoy a street party, food trucks, and live music. It's a great party for a great cause. If you'd like to know more about the Brookside Rumble & Roll, click here. 
First Friday Art Crawl
Where: Tulsa, OK
When: June 7th
What: The Tulsa Art Crawl happens the first Friday of every month; June's art crawl falls on the 7th. Come out to experience local artists displaying their work throughout the Tulsa Arts District. You'll get a taste of all the talents and culture surrounding our great city!
Not only will you be able to check out the local artists, but you'll also be able to get into some of Tulsa's established museums for free or reduced rates. Explore the dining scene as you go between art displays. There are many local diners and restaurants open to the art crowd. If you want to know more, click here. 
Pinto World Championship Horse Show
Where: Tulsa, OK
When: June 10th-22nd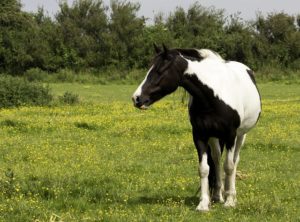 What: Calling all horse lovers! The Pinto World Championship Horse Show takes place at the Tulsa Expo Center every year. Pinto horses are known for their splashes of color and their painted coats. Throughout the event, you can watch these horses compete in all different kinds of disciplines.
Top-notch pinto horses from all around the world will be arriving in Tulsa for the week and a half activities to try and prove themselves as world champions. If you'd like to be a spectator, it's free to get in. There's concessions, vendors, special events and demonstrations for you to enjoy. If this is an event for you, click here. 
Kidz Bop at the BOK
Where: Tulsa, OK
When: June 14th
What: We've all heard of Kidz Bop, a band of kids that do covers of the latest musical hits. Well, they'll be at the BOK Center in June, and this will make a great outing for your kids! You can be guaranteed that this will be a kid-friendly concert for your family to enjoy.
You can sing along to the latest hits and get a great first-time concert experience for your young ones. The BOK Center also offers a great concert experience with seating. If you'd like to book tickets, click here.
Want to know more about Tulsa? Click here.