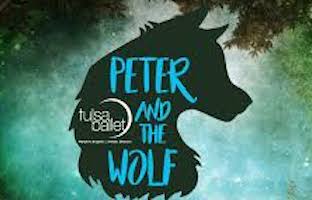 28 Feb

Tulsa Ballet Presents: Peter & the Wolf

When: April 3, 2020

Where: Studio K – Tulsa, Oklahoma

What: If you are looking for a fun event for the entire family to enjoy, Peter and the Wolf is an amazing dance production. The Tulsa Ballet stays true to this classic tale, and brings it to life with beautiful dancing and magical costumes. This ballet performance was created with children in mind, so it is a 45 minute show.