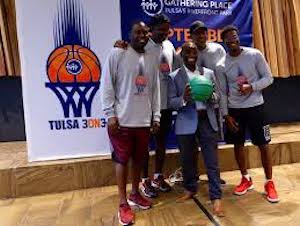 31 Mar

Tulsa 3 on 3 Basketball Tournament

When: May 15, 2020 – May 17, 2020

Where: Gathering Place, Tulsa

What: Come out to the Gathering Place, and enjoy watching 3 action packed days of basketball! There will be teams in a variety of age groups competing to win, as well as a fun slam dunk contest. Cash prizes will be on the line in several categories. Make sure not to miss out on the fun family activities and live entertainment!