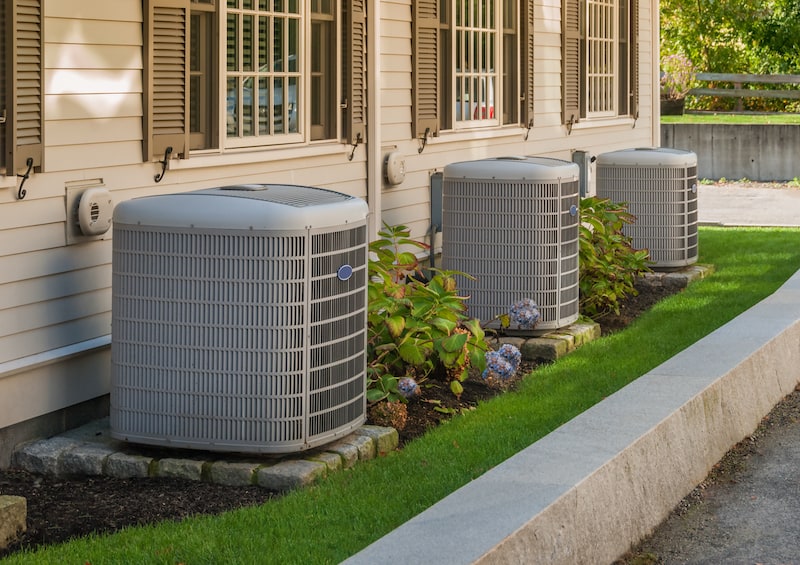 24 May

Top 10 HVAC Business in Tulsa
Best Tulsa HVAC Businesses
Tulsa is lucky enough to experience four seasons, allowing us to enjoy hot summer days as well as cold weather during the winter. However, because of the variances in temperatures, it is important to make sure that your HVAC system is in top repair! Your HVAC system is responsible for maintaining the comfortable home temperature that we all enjoy. Fortunately, there are many highly-rated HVAC businesses with which to work! Whether you need a new HVAC system or simply wanting to make sure your system is ready for the summertime, here are 10 Tulsa HVAC businesses that we recommend.
Riverside Heat & Air
Riverside Heat & Air provides both residential and commercial HVAC services. Their team of HVAC technicians specializes not only in heating, air conditioning but also in indoor air quality service and installation services. Each of their team members is trained a certified, allowing them to provide the best quality customer service regardless of your HVAC needs.
They are dedicated to working to achieve an HVAC solution that is customized to your needs rather than offering a one-size-fits-all solution. From HVAC installation to repairs, routine service, and maintenance, Riverside Heat & Air is ready to serve you!
Frost Air Services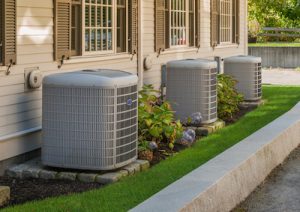 Frost Air Services knows what it takes to provide a top-notch experience for each customer. With a five-star Google rating to back up their claims, it is evident that their customers take priority! Frost Air Services sets itself apart by offering a $1 Service Call for first-time customers as well as a unique annual membership.
With their annual membership, homeowners can take advantage of 2 service calls per year, priority scheduling, reduced pricing, no overtime charges, and more! The Frost Air Services team is ready to help Tulsa homeowners maintain and repair their HVAC systems, ensuring a comfortable home for the coming season.
Top HVAC Businesses in Tulsa
There are, of course, several other HVAC businesses in Tulsa that are recommended by locals. A few of the other top HVAC businesses in Tulsa include the following:
Reed Family HVAC
Mark Hill Heating and Air
Superior Air Services
Innovative Air Pros
Hendrick Heat and Air
True Blue Heating and Cooling
Airco Service
Air Comfort Solutions
With so many quality HVAC businesses available to Tulsa residents, choosing one can become quite the headache. It is important to first see what the company in question has to offer and if it suits the needs you have. HVAC systems are complex and hiring the right company the first time can save you time and money in the long run.
Hiring a Tulsa HVAC Business
Finding an HVAC repair service is not the hardest task, as there are plenty of options available in Tulsa. However, hiring the right company for your HVAC needs is imperative. That is why it is smart to familiarize yourself with your options and choose the company that is right for you. Hiring a company that you know that you can trust is by far one of the most important things you can do when dealing with HVAC repairs and installations.
By hiring a trustworthy HVAC technician, you help ensure that you only receive the services you need and are not sold unnecessary services. HVAC systems are incredibly complex. It takes years of training and education to understand them, meaning the average customer will not be familiar with the systems. Unfortunately, this makes it easy for customers to be taken advantage of with unnecessary services. To avoid this fate, only deal with companies that have a trustworthy reputation and be cautious of these malpractices.
Hiring a trustworthy company is of utmost importance. However, it is completely null and void if the company you hire is inexperienced and unable to offer the quality work that you expect. While they may be trustworthy enough, the unreliable experience and poor workmanship will likely leave you searching for another company in no time. So, do yourself a favor and hire a company with several years of experience and a team of certified, experienced technicians.
Whether you need HVAC repairs ranging from simple to extensive or even new installations for your home or business, hiring the right HVAC business is crucial to saving money in the long and short term. It is important to get the job done right and ensure you or your customers stay comfortable and safe for years to come.
HVAC Repairs in Tulsa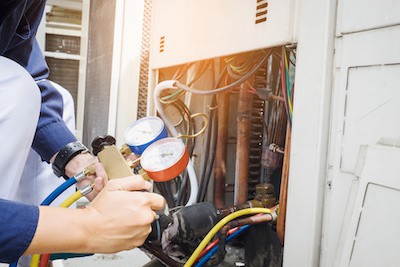 HVAC repairs can range from super simple to incredibly complex. Your system could be malfunctioning because you need a simple filter change or because you need an entirely new system.
To the untrained eye, diagnosing a failing HVAC system is nearly impossible. Even the simplest of problems can seem complex if you do not know exactly what to look for.
A quality HVAC technician will know heating and air systems like the back of their hand. They may even be able to diagnose the problem from your description of the symptoms. Oftentimes, the issues presented by a faulty HVAC system are easily remedied, but this is not always the case.
Familiarizing Yourself With Your System
In a given day, the odds of an HVAC technician servicing identical systems is slim to none. There are a limited number of HVAC manufacturers. However, no two installers are alike and techniques vary with each installation. This variation only adds to the already complex nature of HVAC repairs, as a technician needs a vast, in-depth knowledge of many different systems to efficiently service them all.
Unless you built your house yourself, odds are the HVAC system was there when you moved in. If you are not already familiar with your system, be sure to ask your technician about the system. It is also helpful to make note of important details for future issues.
Is the system a split system or a package unit? Do you have gas heat or electric? How old is your system? Will it likely need to be replaced in the near future? The more you know about your system, the more you set yourself up for success in the future.
Find The Business That's Right For You
You wouldn't take your car to just any mechanic, so why trust your HVAC system with just any HVAC business? The good news is, there is no shortage of HVAC businesses in the Tulsa area, so the competition is lively. Good news for homeowners!
With more competition in the area comes better prices and better work, as each HVAC business must compete for work against the neighboring business. In the digital era, word spreads quickly about poor business practices. This means that HVAC businesses that are not trustworthy have a harder time competing against those that continually make their customers happy.
When hunting for the right HVAC business, look for one with a good rating as well as experience with your system. Many businesses will advertise that they are certified with repairs and installations of certain brands. It is not a bad idea to look for a business that has experience with your system.
We are so thankful for the many HVAC businesses in Tulsa that keep us comfortable despite the weather! While your home may be the perfect temperature, don't forget to take advantage of the many summer activities that Tulsa has to offer!
Thank you for reading Discover Tulsa! Learn more about upcoming Tulsa events here.