09 May

The Tulsa Drillers

Baseball, America's pastime. Every summer across the United States, friends and family crowd around a diamond-shaped field to root for their home team. From little league to major league, this has been going on for well over a century, and it's no different in the state of Oklahoma.

The Tulsa Drillers is a minor league baseball team representing the great city of Tulsa, which is located in the Northeastern region of Oklahoma. This baseball team was first started in 1977 and continues to be a staple of T-Town.

The Tulsa Drillers baseball team plays in the Texas League which covers the South-central area of the country. They have managed to snag the league championship a number of times, including the 2018 Texas League Championship.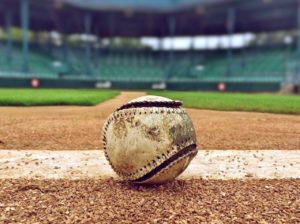 During Summer nights, you can see the Tulsa Drillers play at OneOK Field. OneOK Field is located in the Greenwood District of Tulsa, which is known for its revitalized hipster vibe. The baseball field adds a certain nostalgia and ambiance to the area. As the dusk settles over the area, The lights from the stadium radiate through the haze of the night. you can hear a crack of a baseball meeting a bat, and the crowd roaring in applause.
The Tulsa Drillers suffered a major loss in 2007 when the batting coach was hit in the neck by a line drive, ultimately killing him. While this was a tragic loss to the team, the aftermath has affected the entire baseball community. The MLB has now made it mandatory that all base coaches must wear helmets in order to avoid an accident like this from ever happening again.
The Tulsa Drillers has seen both the good and the bad over the years, but they've come out on top as one of the best teams in the minor league with one of the best reputations. Their stadium is thought to be the best minor league stadium around while the involvement of the owners is not only welcomed but also unheard of in the minor-league world.
The team is owned by Dale and Jeff Hubbard, who inherited the team from their father, Went Hubbard. While the brothers don't reside in the Tulsa area, they do make sure that they won't be known as absent owners. The Hubbards show dedication and pride for their baseball team as they continue to carry out the legacy of their father before them.
The hands-on expertise of the owners represents the family-friendly atmosphere that Tulsa has to offer. The Tulsa Drillers focus on making their games and events ones that young and old can enjoy. From putting on camps and clinics for youth to hosting games for kids between innings, The Tulsa Drillers realize the impact they can play in people's lives.