06 May

Tall Grass Music Festival

Where: Skiatook, OK

When: May 31st – June 1st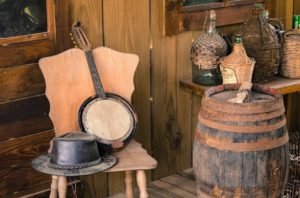 What: If you love the sweet twang of bluegrass music, come and relax at the Tall Grass Music Festival. The festival is made up of two days of bluegrass bands duking it out with their banjos and fiddles as spectators watch the show. It's a friendly gathering centered around community and love of music.
Many people who attend the festival take advantage of the camping area and the food vendors. The stage is set in an open field and the seating area has a cover to shelter guests from possible rain. Either way, if you're looking for a relaxing weekend to enjoy some music, click here: