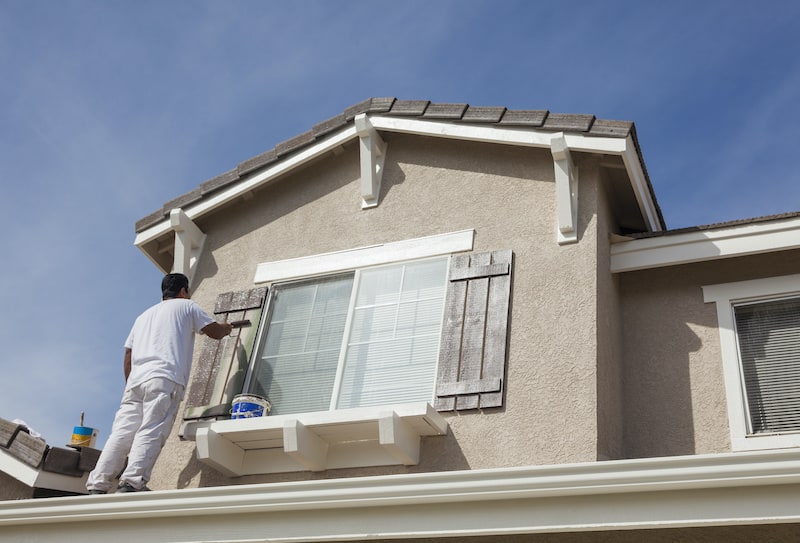 15 Oct

Spotlight Business | Lemus Painting 
Lemus Painting | Professional Painting & Remodeling Services
Owned and operated by Kelvin Lemus, Lemus Painting specializes in painting and remodeling services for both residential and commercial spaces. With a commitment to excellence, the Lemus Painting team works quickly to complete your project on time. Whether your home needs a fresh coat of paint or you are looking to remodel your commercial space, Lemus Painting is ready to partner with you! 
What Sets Lemus Painting Apart?
Kelvin Lemus founded Lemus Painting with the goal of providing high-quality painting and remodeling services for each client. This commitment to excellence is evident in every single project the team completes. Additionally, there are many other qualities that set Lemus Painting apart from others in their field. 
Owner Kelvin Lemus expects each member of his team to exemplify a great work ethic. Because of this, Lemus Painting can finish each project quickly while always delivering top-quality results! 
As a team, Lemus Painting is dedicated to transparency. They offer free estimates on every project, ensuring that you can approach the project with confidence. While Lemus Painting offers affordable rates on their painting and remodeling services, the quality of their workmanship is never compromised.
With years of experience in the industry as well as a commitment to great customer service, Kelvin Lemus has helped countless property owners achieve the space of their dreams with high-quality, detail-oriented workmanship. Because Lemus Painting values each of their team members, they make their worker's safety a priority. This minimizes accidents or injuries while on your property and ensures that the job is complete on time.
Professional painting or remodeling services can breathe new life into any space, regardless of its current state. From refreshing your home's exterior following a pesky Tulsa tornado to removing those pesky popcorn ceilings, the Lemus Painting team is ready to tackle your next project. 
Looking to learn even more about the experience of Lemus Painting customers? Ask for a list of commercial or residential references from actual customers for a first-hand account of their experience. Whether your project is big or small, Lemus Painting is ready to partner with you! Keep reading to learn more about their Tulsa painting and remodeling services. 
Lemus Painting's Services
Lemus Painting & Remodeling offers many professional services for both residential and commercial clients. Some of the areas in which they specialize include the following:
Interior Painting

Exterior Painting

Cabinet Painting

Wood Rot Repair

Plaster & Drywall Repair

Wall Texturing

Full Siding

Staining

Popcorn Ceiling Removal

Power Washing

Residential Remodeling

Commercial Remodeling
Contact Information for Lemus Painting
To learn even more about Lemus Painting & Remodeling or their professional services use the details listed below.
Lemus Painting
(918) 982-7082
We are proud to have companies like Lemus Painting as part of our Tulsa community. No job is too small or too large for the Lemus Painting team. From painting and staining to power washing and repairs, Lemus Painting is ready to tackle your upcoming project. Contact them today to schedule your free estimate and begin working towards the space of your dreams!
You can learn more about other great Tulsa businesses here.