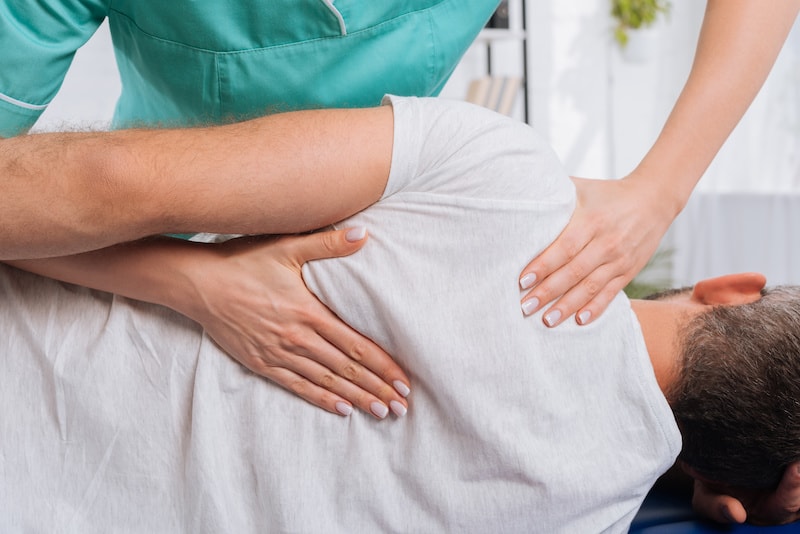 28 May

Spotlight Business | Eastern Oklahoma Chiropractic
Maximize Your Health at Eastern Oklahoma Chiropractic
There is nothing more important than your health. The team at Eastern Oklahoma Chiropractic uses their expertise in the area of chiropractic care to help their patients maximize their health potential!
Motivated to pursue chiropractic care following an injury, Dr. Travis Ring has a true passion for helping others achieve a pain-free life! A Broken Arrow native, Dr. Ring proudly serves his hometown as the best chiropractor in Broken Arrow.
What Sets Eastern Oklahoma Chiropractic Apart?
So, what sets Eastern Oklahoma Chiropractic apart as the best chiropractor in Broken Arrow? Founded in 2010 by Dr. Travis Ring, Eastern Oklahoma Chiropractic focuses on helping patients of all ages maximize their health potential!
One of the most unique factors of Eastern Oklahoma Chiropractic is the variety of techniques offered by Dr. Ring and his team. Chiropractic care is a vast field, with many different approaches to care. Dr. Ring specializes in Active Release Technique, Intersegmental Traction, Auricular Therapy, and Chiropractic Adjustments.
He also utilizes X-Ray Analysis during a patient's initial consultation to truly understand underlying health concerns that may be causing pain or discomfort. The chiropractic care provided through Eastern Oklahoma Chiropractic provides relief for individuals suffering from conditions including ADHD, back pain, neck pain, sports-related injuries, accident recovery, and more!
Unlike many other chiropractors, Eastern Oklahoma Chiropractic specializes in pediatric chiropractic care, providing relief for the youngest of patients. Dr. Ring is also passionate about educating his patients on the benefits of chiropractic care through Chiro-U.
Keep reading to learn more about pursuing optimal health and wellness through the chiropractic care available at Eastern Oklahoma Chiropractic.
Eastern Oklahoma Chiropractic Services
Eastern Oklahoma Chiropractic offers many services allowing you to pursue optimal physical health! Here are just a few of the services they offer:
Chiropractic Adjustments

Active Release Technique (ART)

Intersegmental Traction

Auricular Therapy

X-Ray Analysis

Sports Injury Treatment

Pediatric Chiropractic

Chiropractic Education

Accident Recovery

Back & Neck Pain Treatment

Complimentary Chiropractic Consultation
Contact Information for Eastern Oklahoma Chiropractic
To learn more about Eastern Oklahoma Chiropractic, or schedule your complimentary consultation, use the details listed below.
Eastern Oklahoma Chiropractic
2433 N Aspen Ave
Broken Arrow, OK 74012
(918) 992-7483
www.easternoklahomachiropractic.com
Hours of Operation
Monday: 9:30AM – 12:30PM, 3PM – 6PM
Tuesday: 9:30AM – 12:30PM, 3PM – 6PM
Wednesday: 9:30AM – 12:30PM, 3PM – 6PM
Thursday: 9:30AM – 12:30PM, 3PM – 6PM
Closed Friday – Sunday
Whether you are suffering from a sports-related injury or a recent accident, or you are dealing with pesky pain that lingers regardless of what you do, Eastern Oklahoma Chiropractic is ready to serve you! Dr. Ring and his team are passionate about helping others achieve total health and wellness through chiropractic care. Because of this, they offer a complimentary consultation for new patients at their practice.
Contact Eastern Oklahoma Chiropractic today to schedule your consultation and begin your journey towards optimized health and wellness!
Thank you for reading! You can learn more about other great Tulsa businesses here!