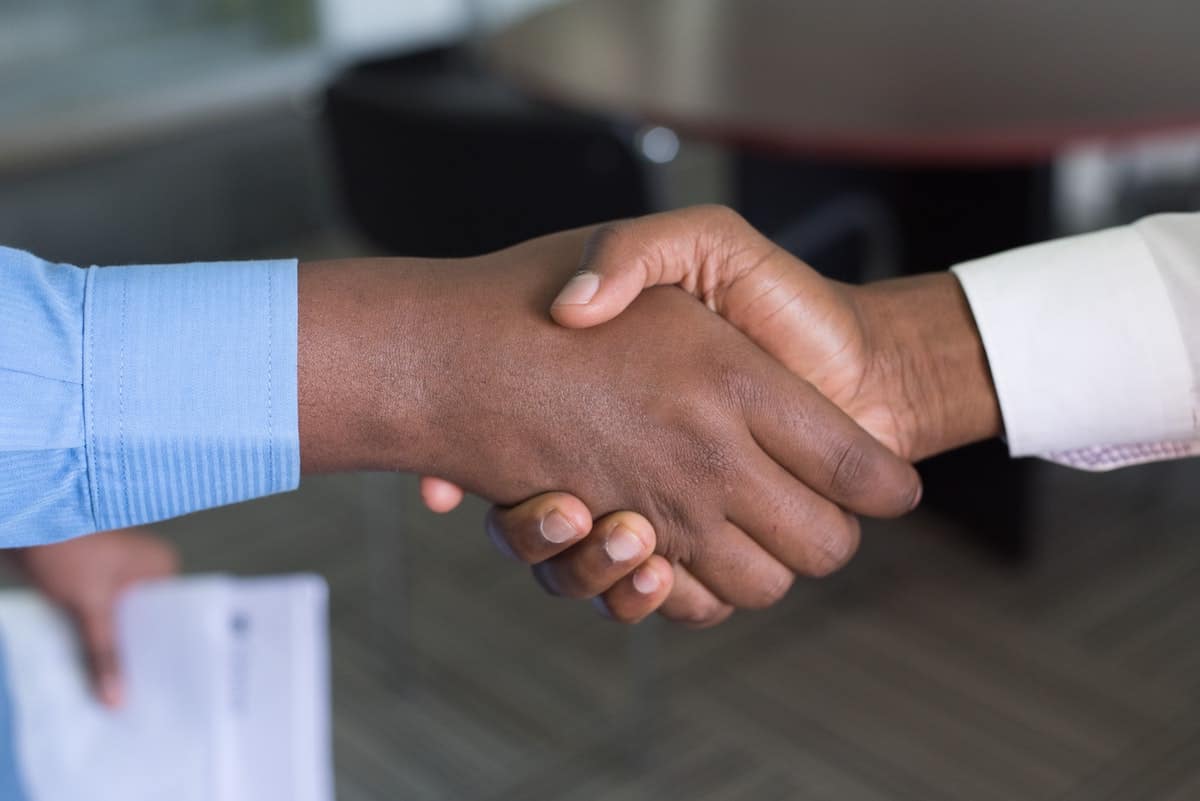 26 Mar

Service Industries Still Open During Quarantine in Tulsa
SERVICE INDUSTRIES
---
Joshua Adesokan
Tulsa, Ok. Phone: 918-409-0283 Email: tulsacoatings@gmail.com Facebook: https://m.facebook.com/accuratecoatings
Accurate Concrete Coatings provides solutions for all your concrete coatings.
We are fully insured and would love to provide a free consultation to discover how we can best meet your needs!
Epoxy Flooring
Decorative Stained Concrete
Concrete Sealing and more..
Commercial Kitchens, Warehouses, Garages, Airplane Hangers, Grow Facilities, Automotive Shops, Restaurants, Residential etc.
We have top quality solutions to your flooring needs that provide safety, custom design and ease of maintenance to your space. Call us today for a free consultation!
---
Joshua Adesokan
Phone: 918-409-0283 Email: accpowerwashing@gmail.com Facebook: https://m.facebook.com/accuratepowerwash/?notif_t=page_fan&notif_id=1585488153143633&ref=m_notif
Are you at home and noticing that the exterior surfaces around your home have collected dirt and unsightly stains? Let Tulsa's premier pressure washing company take care of all your exterior residential or commercial cleaning!
With safety being our #1 concern, we have simple and convenient ways to meet your needs completely online over the phone.
Call us today for a free estimate!
---
Alex Timmons Lawn Mowing/Landscaping
Andrea Timmons
Phone: 918-576-1700  Email: soccrsok@yahoo.com
Discount for healthcare workers, and all first responders. We accept cash app and PayPal as forms of payment to keep social distancing in place.
---
Amber Snead
1660 E 71st St Suite 2L Phone: 918-760-9115 Email: amber@ambersneadphotography.com Facebook: https://www.facebook.com/AmberSneadPhotography
I am offering 25% off gift certificates of any denomination! The expiration dates have been extended from 6 months to one year due to the pandemic.
---
Kelly Herneisen
7254 E 38th St Tulsa, OK 74145 Phone: 918-770-5606 Email: kellyh@weshredonsite.com Facebook: https://www.facebook.com/AmericanDocShred/
We are using precautionary measures. The safety of our drivers and our customers is most important! We are wearing protective gloves and using hand sanitizer before and after each stop.
---
Angela
Email: a.ward.ido@gmail.com Facebook: https://www.facebook.com/Angela-Ido-Teaching-Coaching-in-Oklahoma-402417703572332/
I'm a Stay At Home Mom & Former Educator in the Tulsa area! My family now owns a restaurant which, as you all know, can be a bit uncertain right now. To supplement income, I am selling learning packets aligned to the Oklahoma Academic Standards for $5!
These are an instant download and ready to print!
I currently have grades K, 1, 2, 3, & 4 Math and I'm working on 5th.
Thank you for your support! 

You can find my resources on Angela Ido- Teaching & Coaching in Oklahoma!
---
John Silvernail
1900 N. Indianwood Avenue. Phone: (918) 665-8305. Email: jsilvernail@goarmstrong.com  Facebook: facebook.com/ArmstrongRelocationTulsa/
Armstrong Relocation is a moving, storage, relocation, logistics, warehousing and distribution company. Our services are provided on a local or national basis to individual customers and corporate accounts.
---
Brady DeGroot
1338 E 46th St. Phone:918-383-2575 Email: tulsaballoonguy@outlook.com Facebook: facebook.com/balloon-ertainment
Yard displays and contact free delivery!
---
C.J. Vaughn
2392 W New Orleans Street. Phone: 918-521-8074  Email: cjvaughn@bagraphics.org  Facebook: facebook.com/BAGraphicsandBanners
We are offering free delivery within a 30 mile radius of our location. We are your one stop shop for promotional items and print items. We will match or attempt to beat any price quoted to our customers. We are first responder and teacher owned. Let us know if we can help you!
---
James Herron
2416 W. Detroit Street. Phone: 918-893-9672  Email: jh@camtechmsp.com  Facebook: facebook.com/CamTech/
Right now we are offering a Free Security Audit to our clients, helping them sleep a little sounder, knowing that their data is secure.
---
Rachel Bersche
Jenks ,Ok Phone 405-338-5950 Email southtulsa@cardmyyard.com Facebook Page
Hi! I own Card my Yard South Tulsa and have had multiple calls in the last few days asking if I'm still operating. The answer is YES!!  So many birthday parties are being canceled but you can still surprise someone you love with an amazing yard!! We don't interact with you face to face as we place the signs when most people are sleeping.  Carding a Yard certainly won't replace a gathering of friends but these signs will brighten anyone's day! You can book at www.cardmyyard.com
---
John Couto
6304 e Broadway st. Phone: (918) 430-6784 Email: johncouto@cox.net Facebook: facebook.com/Coutopestmanagement/
Couto Pest Management is here for you. The government has deemed what we do is essential, and it is. Maintaining your service during this time will surely help you in the long run. Constant monitoring helps to keep those Critters at Bay. Also don't forget it is time for mosquito season. Getting the yard sprayed now is a great way to ward off those nasty fellas. Because most of our work is outside or very limited inside your fear of social distancing should not be a worry. We are here to take care of you like always.
---
Chelsea Menchaca
5626-A W. Skelly Dr. Phone: 918-428-4069 Email: cpr30_2@yahoo.com Facebook: facebook.com/cprtulsa/
Now offering online classes, with the option of having equipment sent to your door with no contact guard.
---
Brad Carrico
Phone: 918-279-0137  Email: customcutstreecare@yahoo.com  Facebook: Facebook.com/customcutstreecare
Serving TulSa since 2007. Medical and first responders receive 20% off the rest of 2020.
We are fully insured professional arborists capable of any tree care. We have been the tree care contractor for Tulsa County for the last 6 years.
---
Lauren Shaughnessy
5666 S. 122nd East ave  Phone: 918-250-0025 Email: lauren@cwcinteriors.com Facebook: Facebook.com/cwcinteriors
We are a 3rd generation family owned business, open and available for any interior flooring, ceramic, wall tile, back splashes, installs or material procurement for your next project.
---
Emily Steward
Phone: 918-633-0966  Email: emilystewardphotography@gmail.com  Facebook: facebook.com/emilystewardphotography/
Porch sessions:
Grab your family and your pets and come hang out on the front porch for a family picture from a safe social distance. Now booking sessions for the rest of April!
15-minute sessions at client's home
$75 – 3 photos* (additional photos for purchase at $15/photo)
$150 – All photos⁠
48-hour digital delivery
https://emilysteward.com/porch-sessions/
---
Jonathan Schillace
2010 N Memorial Dr, Tulsa, OK 74115 Phone: 720-252-7356 Email: jonathan@fineairportparking.com Facebook: facebook.com/FineParking
Even though you are staying home, your car doesn't have to! We are bringing Fine Auto Detailing to you. Order any of our Fine Auto Detailing packages, and we'll pick up your car, detail it, and drop it off bright and shiny and you don't even need to leave the house. Keeping our detail shop busy will help us keep our employees busy until travel picks back up! And now through April 10th we're offering a 40% discount off our regular rates; however, we only have a limited number of appointments so please book today! This service is available on our Silver Interior, Silver Exterior, Gold and Platinum Detail Packages. To learn more or book an appointment, click on the link below!
http://fineairportparking.com/mobile-detailing/
---
Lori Medik
1622 E 35th St. Phone: 918-345-0535 Email: lori.medik@fivestarpainting.com Facebook: facebook.com/FSPofTulsa/
We offer 40% off of paint for first responders and veterans
We are doing virtual estimates for interior projects and will come in person for exterior projects
---
Cindy Carlberg
5800 S Lewis Tulsa, Ok  Phone: 918-949-1553 Email: ccflowergirl@aol.com  Facebook: facebook.com/Flowergirlsoftulsa/
Flowergirls Is a family owned and operated flower shop based in Tulsa for over 17 years. We are proving non contact ordering and delivery.
If you want to send a pick-me-up, birthday or get well flowers to a friend AND don't forget Mother's day is right around the corner!! So order TODAY call in 918-949-1553
OR online Www.flowergirlsoftulsa.com
---
Skylor Ladd
Phone: 918-810-7775  Email: greenbuffalolawn@gmail.com  Facebook: facebook.com/GreenBuffaloLawn/
We are practicing social distancing while taking care of your yard.
---
Saxon Moore
7215 E. 46th St. Phone: 918-855-8500 Email: wsm@hvsu.com Facebook: facebook.com/HVSUtulsa/
We are here to help our community members that are physically challenged with their wheelchair accessible vans whether it be sales, service or rental. They can go to our website and view vans we have for sale or they can call 918-622-8400 for service or rental – yes we rent wheelchair accessible vans! If anyone is in need of temporary accessible transportation just give us a call! We also service larger vans and buses for nursing homes, assisted living facilities, independent living facilities, and schools. We are a locally owned business that has been in Tulsa for almost 30 years.
---
Gary Rainey
Po Box 4801 Tulsa, Ok 74159  Phone: 918-407-0336 Email: gary@haulaways.net Facebook: facebook.com/tulsajunkprofessionals/
Offering Contact-Free Junk removal and payment.
---
Sara Silva
PO BOX 141036 Broken Arrow, OK 74014  Phone: 918-724-3541 Email: sarasilva82@yahoo.com Facebook: facebook.com/icleanitforu/
We are offering 15 percent off a deep clean for any essential worker!
We are wearing gloves in every home and have masks to help in the prevention of COVID-19.
We actively discuss how we feel and talk with customers if they or anyone in the household has felt sick before coming to the home.
---
Cody James Friedrich
8905 S Oxford Ave Phone: 210-792-6367 Email: codyfriedrich5@gmail.com Facebook: facebook.com/iwillacademy
While we still have an office where we tutor students from 6th grade on through 12th grade in all subject areas as well as ACT/SAT/GRE test prep, we have added the option to do private tutoring online as well.
---
Iris Culp
7434 S. 111th East Ave, Tulsa OK 74133.  Phone: 918-313-4066  Email: iris@ic-growth.com  Facebook: facebook.com/ICGrowth
IC Growth is offering a 75% discount for spaces in the upcoming Career Transition Bootcamp, as we are offering this on a virtual basis for the first time! It has all the content and expertise of an in-person workshop normally priced at $997! This virtual experience now inludes bonus materials in a live virtual group in advance of the session AND now includes complimentary 1 on 1 private career coaching session..
Feel free to book a complimentary consult to explore if this is a fit for your or someone you know — www.ic-growth.com!
---
Iris Culp
7633 East 63rd Avenue, Tulsa OK 74133  Phone: 918-313-4066  Email: iris@ic-growth.com
I offer workshops a Virtual Career Transition Bootcamp and can customize specific workshop topics for a range of audiences in a group setting, virtual or in person, according to the employer preference. Typical workshops one or more on the topics:
Resumes | Interview Skills | Job Search Strategy | Linked In & Digital Search
I work with a variety of levels of professionals and can guide each creating an individual road map for their transition journey. Whether job search, independent consulting or entrepreneurship, every area of process is covered. Additionally, each professional works with me one-on-one, receiving 100% personalized service.
---
Isabel Blanco
3619 S. 136th E. Ave. Tulsa, Ok. 74134  Phone: 918-798-1823 Email: issaziicreates@gmail.com Facebook: https://www.facebook.com
We mainly do event decorations with a focus on balloon garland decors.
When all of this situation started we had to cancel the remaining events for March and April. Immediately there was a huge impact because we had to put our income on hold, but mainly, our customer's events and special celebrations had to be postponed or cancelled, leaving everyone devastated.
We immediately thought of ways we could still make something happen for our clients and for others. So, we came up with the idea to continue offering Self Install balloon garlands and start making beautiful balloon garland arrangements so that people could still gift there loved ones and celebrate them, while staying safe respecting social distancing and most importantly helping everyone continue to stay healthy while still being celebrated.
The joy we have been a part of is Priceless. Our clients have sent is photos and videos of their loved ones receiving the arrangements and their expressions are that, priceless.
That is how we contribute to the community in the time of much need of love, oh, and we have been offering FREE delivery!
Thank you in advance for taking the time to read my message.
If there is anything we can do to assist you in making someone's day special, please let us know.
---
James Thompson
5636 s mingo rd unit f. Phone: 918-851-3377 Email: jrfence@yahoo.com Facebook: facebook.com/JRFENCE918/
Every 1ooft of wood fence will receive 1 free walk threw gate up to 4ft wide.
Free estimates and fully insured
---
Jennifer Prescott
Tulsa, Oklahoma Phone: 9188455192 Email: jenniferprescottphotography@gmail.com Facebook: facebook.com/jprescottseniorphotography
Offering half-price sessions for children, families, and seniors!
Contact me at 918-845-5192 for more information!
---
Kelli Brantley
8434 S 73rd Ave Ave Tulsa, OK 74133 Phone: 918-313-7956 Email: kellimariahphotography@gmail.com Facebook: https://www.facebook.com/KMariahphotograph
Offering photography packages for Elopements, weddings, couples, and family sessions. offers gift cards for future date sessions. Special offering for future scheduled mini sessions for family and couples. Available to do elopements for couples who have less than 5 in the wedding party during the COVID-19 crisis.
Kellymizeholley.com
---
Kelly Mize Holley
Phone: 918.691.8780 Email: kellymizeholley@gmail.com Facebook: Facebook.com/kellymizeholley
Hosting free virtual Facebook shopping events on my Facebook page with a variety of local stores & boutiques. New / reduced price virtual styling and virtual closet cleanse packages on my website. Free weekly style/fashion/lifestyle & health newsletters, just sign up on my website.
---
Tisha Counts
2801 w. 141st st Glenpool, OK 74033  Phone: 918-990-0531 Email: lawnproinfo@gmail.com Facebook: Facebook.com/lawnprook
We offer free estimates for all lawn, landscape, and fencing needs!
---
Brittany Littleton
2604 W Kenosha Suite 100, Broken Arrow OK 74012  Phone: 918-608-1836 Email: brittany@littletonlegal.com  Facebook: facebook.com/littletonlegal/
Littleton Legal PLLC – Estate Planning & Business Law Firm
– We provide estate planning, elder law / long-term care planning, probate/trust administration and business law services. In times of crisis, our clients need us more than ever so we are committed to staying open full-time and primarily working virtually.
– We realize many people are feeling anxious right now. We encourage you to be proactive in making sure they have an up-to-date, comprehensive estate plan that also includes detailed health care directives and financial powers of attorney. This will make it as easy as possible for your families if you become sick. Because estate planning documents must be signed in person, we're implementing creative ways within CDC guidelines to safely accomplish this based on each person's needs. To help more be able to move forward with more peace of mind that their affairs are in order, we're waiving initial consultation fees for a virtual meeting and flexible payment plans if needed.
– Business owners are overwhelmed right now. We can you assess and mitigate risk while navigating the legal ramifications that a crisis can trigger. We're doing all business consultations virtually and are using technology to serve our business clients 100% remotely. We are reducing (and in some case eliminating) retainer requirements and working out flexible payment plans for businesses whose cash flow is currently under threat.
---
Luke Hoyhtya
7030 S Yale Ave, Suite 710, Tulsa OK 74136 Phone: 651-398-4681 Email: lhoyhtya@momentum3.biz Facebook: https://www.facebook.com/Momentum3TulsaOK/
Helping Tulsa Small Businesses Survive COVID-19
COVID-19 restrictions have affected small businesses financially. Cash flow, even in a good economy is often a struggle that small businesses face, and COVID-19 has caused these businesses to re-invent how they do business in order to not close their doors forever during this time.
We have come up with a plan to help local small businesses adjust their strategies during this time.
If you own a brick & motor business, and had to close down, we can quickly develop a e-commerce website for online orders. Through a deferred payment plan, we wont charge you until your website is up and running; then you will have 12 months to pay off your balance.
If you are needing help with marketing or advertising strategies to let customers how they can support your business during this time, we have the plans and resources to make a difference, and sustain your business during the crisis. We will cultivate and implement your marketing strategy, while you have the flexibility of a 6 or 12 month payment plan.
---
Rebekah Lanier
2800 S. Yale Ave., Tulsa, OK 74114 Phone: 539-302-4588 Email: lessons@midtownmusicacademy.com Facebook: https://facebook.com/midtownmusicacademy
All students are receiving online lessons and classes through Zoom, and we currently have openings for new piano, violin, viola, & harp students.
---
Sean Fullerton
12818 S. Memorial Dr. Unit 108 Bixby, OK 74008 Phone: 918-770-7400 Email: info@nsnmanagement.com
We are offering to assist any company that needs remote access with discounts off our project hours.
---
Lynn Duke
300 E. Washington St. Morris, OK 74445 Phone: 918-557-4877 Email: Okiedoula@gmail.com
I am offering discounts ($100-$300 depending on the package selected package $450 and above) to mama's due within the next 9 weeks that have decided to pursue a home birth/birth center instead of a hospital setting during these scary times. I travel to Bartlesville, Tulsa, Muskogee and surrounding areas.
**I am not a medical professional, I offer physical and emotional support and education concerning childbirth and self advocacy.
---
Chad Crawford
Phone: 918-508-1586  Email: chaddcrawford@yahoo.com Facebook: facebook.com/painintheglasswindow/ 
Window cleaning
Gutter cleaning
Power washing
---
Aleks Parker
8211 E Regal Pl suite 100 Tulsa, Ok 74133  Phone: 918-416-7437 Email: info@parkerinspections.com Facebook: https://www.facebook.com/ParkerInspections/
Offering virtual home inspections! Videos of all issues sent to client and ability to go over report virtually.
---
Taryn
4800 W San Antonio St, Suite 101 Broken Arrow, OK 74012  Phone: 918-720-4079 Email: thetulsabirthdoula@gmail.com Facebook: Facebook.com/photodoula
From now until April 30, all future sessions purchased will receive 20% off. Perfect for mother's day or fall family photos.
---
Ragsdale Benefit Solutions, LLC
Margaret Ragsdale
Phone: 918-807-7100 Email: Margaret@RagsdaleBenefits.com
Ragsdale Benefit Solutions is a family-owned business that specializes in finding solutions for small business owners and their employees to have medical and other group employee benefits. I am appointed with a wide range of insurance companies, national and local, and work to customize solutions for each individual client's needs. Call if you'd like to hear about your options. look at plans and rates, or to learn what is available to you, your family, and your employees.
---
Emmanuel Lopez
12601 E 118th St Broken Arrow Oklahoma. Phone: 918-277-9692 Email: elope3reliable@gmail.com
10% discount to health care workers and police personnel
---
Eric Connell
8944 East 16th Street Tulsa, OK 74112  Phone: 918-688-2459 Email: eric@remconstudios.com Facebook: www.facebook.com/RemconStudios/
Low cost for high end graphic design.
---
Andrea Berlinguette
407 N 7 St jenks, ok 74037 Phone: 918-955-4413 Email: aberlinguette3@gmail.com
Custom painted car tags, signs, pinstripe art and more.
---
Clint Jacob
Phone: 918-240-3493  Email: tiedyepoolguy@yahoo.com
We offer startup services for swimming pools and spas as well as cleaning and maintenance and repair services.
---
Tami Molinaro
Phone: 303-408-4874  Email: info@tamimckenney.com  Facebook: facebook.com/trademarkphotos
Safety first! We use a mask and gloves at all locations for your safety and ours. We also sanitize our equipment between jobs. Listing videos, 360 virtual tours and HDR listing images done quickly for real estate agents and multi-family/residential management companies around Tulsa.
---
TūBros Windows
Daniel Pittman
Phone: 918.402.8120 Email: tubroswindows@gmail.com
We offer free estimates and are able to clean residential or commercial windows. My brother and I have 25+ years combined experience and are Tulsa born and raised. We supplement our income with service industry shifts but since that isn't currently an option, we are focusing all our energy into window cleaning.
---
Tulsa Concrete Structures
Kevin Stout
Phone: 918-902-4892 Email: tcs.kevinstout@gmail.com
Free estimates!
All discussions of jobs can be done over the phone.
---
Kevin Rowland
6404 E 96th St Tulsa 74137. Phone: 918-260-0494 Email: tulsalandmark@gmail.com Facebook: facebook.com/tulsalandmark/
We are installing plexiglass shields at businesses to protect the health of employees & customers.
---
Norma Castillo
1060 S Mingo Rd. Tulsa Ok 74128  Phone: 918-520-4170 Email: ncgonz@yahoo.com  Facebook: facebook.com/vivagardens/
Viva Gardens flower shop is a local small business that is passionate about working with customers to build long lasting memories. We offer unique and custom-made flower arrangements for any occasion. We are currently offering free delivery within the Tulsa area.
---
Jordan Mason
308 S. Boston Ave. Phone: 8174158213 Email: isiahmason2795@gmail.com
Due to the COVID-19 outbreak and self-quarantine the company I work for is partnered with ADT | Safe Streets. We are helping people out with a free doorbell camera along with a $100 Visa Gift Card with installation to assist with grocery shopping. They can contact me for the promo code that'll give them that special offer along with other discounted items!
---
Pamela/ Shannon
1819 East 19th St  Phone: 918-200-5294 Email: shannon@xtremebodytherapy.com Facebook: facebook.com/xtremebodytherapy/
Right now we're making sanitizer and taking a portion of our proceeds to donate to everyone who needs sanitizer. Essential workers and Firefighters, police officers EMT, truckers , nursing homes. We are small business trying to get the word out we want to help. 91%alcohol, 20 essential oils. Our way to give back to our heroes!
---
Emerson Giglia
PO Box 470482, Tulsa, OK 74147 Phone: 918-835-2007 Email: cindy.emerson@87pestspray.com Facebook: facebook.com/87PestsPray/
Current offers to protect your home, family and pets:
$918 Termidor Termite Treatment for most 3/2/2 homes under 2500 square feet when scheduled by Memorial Day.
Includes a complete, exterior perimeter "trench and treat" with some areas drilled according to requirements.
Every home needs termite service approximately every 7 years. The initial treatment is when it is built.
Offers available for Tulsa and surrounding communities
Providing quality customer service for over 20 years in Oklahoma as License #4147 A-1 American / 87Pestspray
Call (918) 835-2007 to schedule or check out our website at www.87pestspray.com for additional pest control requests
Thank you for providing the opportunity to meet your pest control needs.