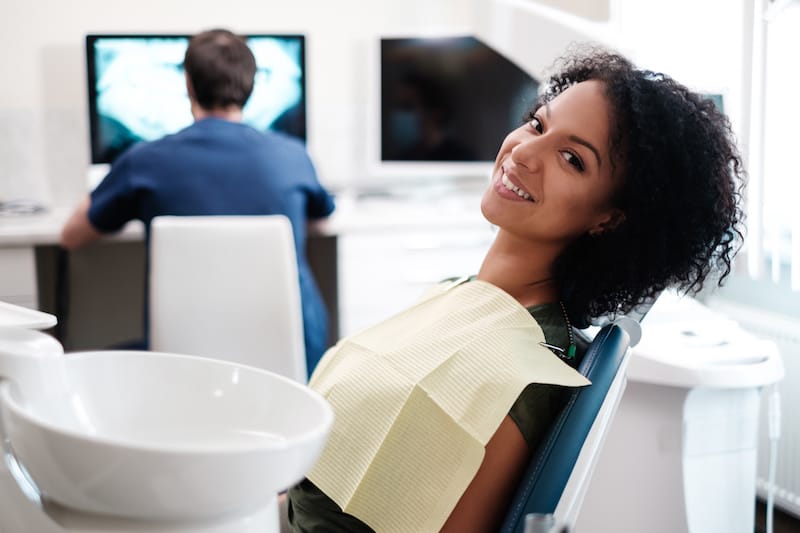 03 Mar

Scared of Going to the Dentist in Bixby, OK?
South Tulsa Smiles is the Most Comfortable Dentist in Bixby, OK
Say goodbye to that pre-dental visit anxiety, and say hello to South Tulsa Smiles! A Dentist in Bixby, OK, South Tulsa Smiles provides a wide variety of general and specialized dental services to the greater Tulsa area. 
What Sets South Tulsa Smiles Apart
We pride ourselves on making dentistry a more relaxing experience for our patients. No more fear for your annual cleaning! Your dental health is more than just how your smile looks. It's also paramount to your overall well-being. South Tulsa Smiles' philosophy is not only to repair or maintain your smile but to also incorporate our dental care into our program of taking care of you as a person. 
Bixby Dental Services
South Tulsa Smiles offers the following dental services:
Bixby Special Needs Dentistry

Bixby Spa-Like Cleanings

Bixby Mercury Filling Removal

Bixby Gum Disease Treatment

Bixby Pinhole Gum Restoration

Bixby General Dentistry

Bixby Implants

Bixby Cosmetic Dentistry
Contact Information for South Tulsa Smiles
If you are in need of comfortable dentistry in Bixby, here is the contact information:
Phone Number
(918) 740-0454
Address
6281 E. 120th Ct., Suite 400
Tulsa, OK 74137
Website
www.southtulsasmiles.com 
Hours of Operation
Monday through Thursday: 8 AM – 5 PM
Friday, Saturday, Sunday: Closed 
Consider using South Tulsa Smiles for all of your dentistry needs! Quality patient care is our number one priority. Don't just take our word for it, take a look at our Google Reviews.
Learn more about great Tulsa area businesses here!