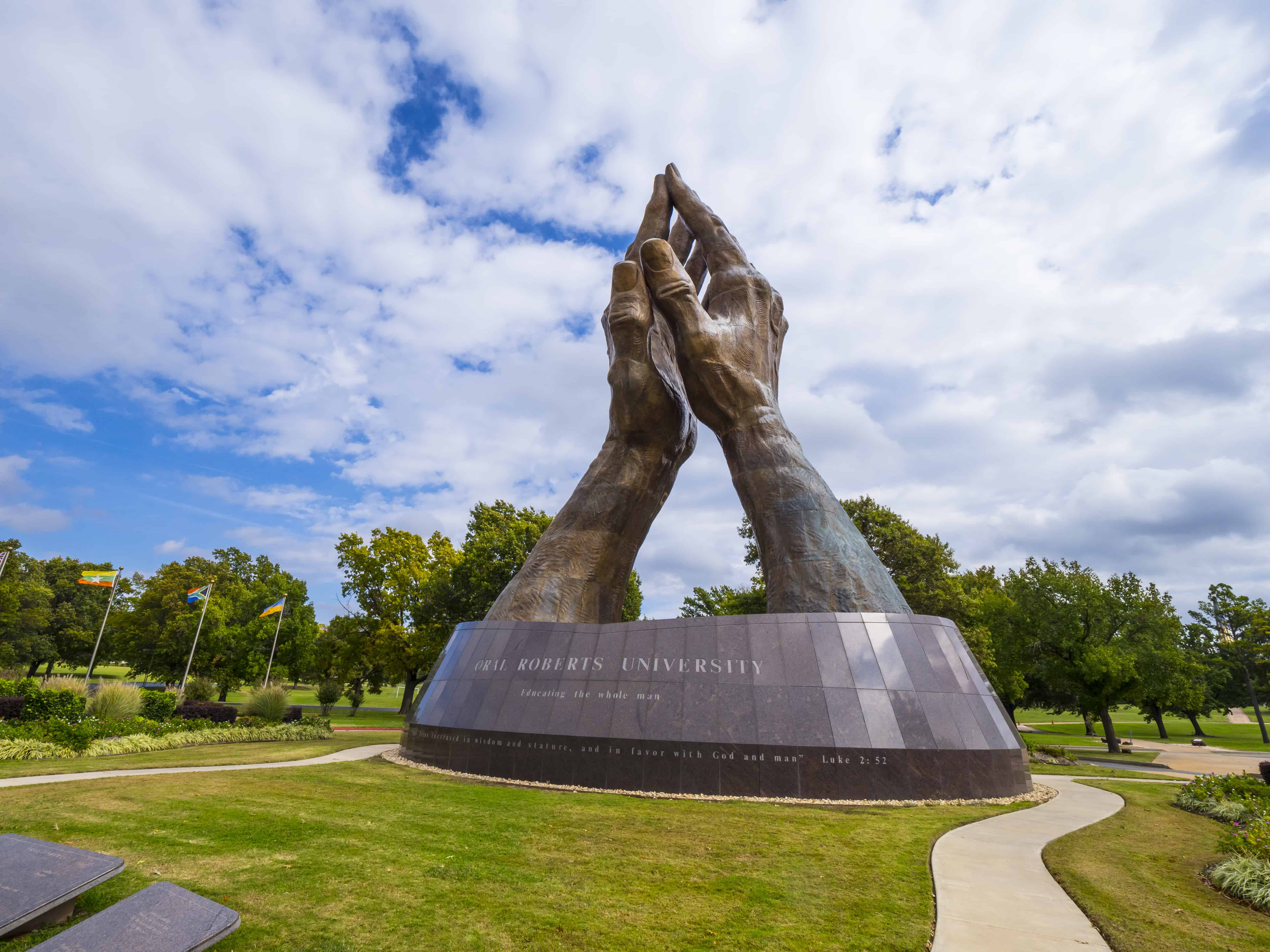 15 Jul

ORU Athletics

Oral Roberts University

is another of the four universities in Oklahoma with an NCAA Division I athletic departments, along with Oklahoma, Oklahoma State and

Tulsa

, with competition in 14 sports.

ORU competes in the

Summit League

, an athletic conference with universities from seven different states throughout the Midwest.

The nationally recognized Golden Eagle baseball program is perennially at the top of the League and plays its home games in beautiful J.L. Johnson stadium with turf in the infield and natural grass in the outfield.

The men's and women's basketball teams find their home at the Mabee Center. The facility serves well for watching basketball games, but hosts many other types of events, such as concerts, conferences and more. The Mabee Center has a great history of hosting big-name concerts, including Elvis Presley, Johnny Cash, Billy Joel, Frank Sinatra, Garth Brooks, and Reba McEntire and was itself inducted into the Oklahoma Music Hall of Fame in 2018.

ORU sports a competitive volleyball program, which plays its home matches at the Kenneth H. Cooper Aerobics Center. The complex offers many availabilities for ORU students with an aerobics studio, fitness areas, weight training area, racquetball courts, multipurpose courts (basketball, volleyball, badminton, etc.), tennis courts, sand volleyball courts, walking/running track and access to a disc golf course.

Golden Eagles' soccer teams play and practice at the Case Soccer Complex. Less than a decade old, the facility seats 1,000 fans and has not only a game field, but also practice fields for the teams as well.

The Bernis Duke Tennis Center, named for the legendary coach who served ORU for 50 years and since the inception of the tennis program, is growing and looking ahead at $500,000 renovation to better serve the campus and the community.