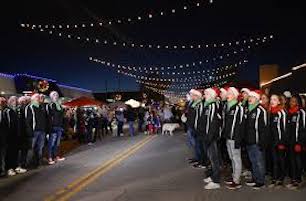 27 Sep

Lights On!

When: November 21, 2019

Where: Jenks, Oklahoma

What: This annual winter event is the perfect way to start off the holiday season! Taking place on the main street in Jenks, there will be festive caroling and beautiful lights and decoration, as well as a visit from Santa! This is a great way to begin the winter holidays and celebrations. Bring the whole family!