08 May

4th of July Freedom Fest
4th of July Freedom Fest
When: July 4th
Where: Jenks, OK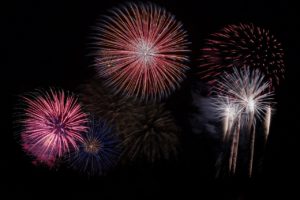 What: There's no better way to spend the 4th of July than in the heart of America, a.k.a Jenks, Oklahoma. Jenks is a suburb of Tulsa, just across the river to the South. It's charming downtown and river frontage offers a great place to host a great 4th of July bash.
Come enjoy food trucks, face painting, music, and fun during the day and at night, stay around for the greatest fireworks show in Tulsa. The fireworks are set off across the river, and the riverbanks make a great place to put down a blanket and enjoy the show.
If you're ready to enjoy some fireworks, click here!