The property
Lyon Construction
Roaring on Top of Tulsa's Construction
Who is Lyon Construction
If you are looking to remodel or build any room in your home or office, give Lyon Construction a call today! As commercial and residential construction professionals, they will treat your property with great care and they will suit their services and schedule to fit your needs. Lyon Construction is the company you need to call to get your job done.
What Lyon Construction Can do For You
If you take a look at some of the completed projects featured on their website, you will see that they take great pride in what they do. You will be as happy with their work as they are to do the work for you! Lyon Construction uses professional grade tools and materials and employs fully trained workers to ensure the job is done efficiently and correctly. They plan Their projects to meet your specific needs.
Lyon Construction, a Company You Can Trust
Lyon Construction is fully insured so you can rest assured that your property is protected. Whatever you are looking to newly build or change up, Lyon wants to do the job for you. You can trust Lyon Construction to complete your project correctly while giving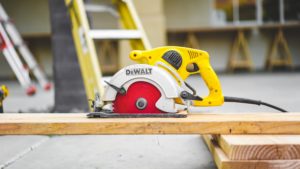 you great prices that just cannot be beat.
Give them a call today for a consultation about what you want remodeled or built in or around your home or office. They will come and take a look to advise you on how their crew will turn your rooms into something brand new. If you are looking for a highly professional company to take your kitchen or bathroom from "Oh, no" to 'Oh, WOW", Lyon Construction is the company to call. Customer satisfaction is paramount to the success of any company. All the construction that they do for you will be original, unique and everything you want it to be. Your dream bedroom, kitchen or bathroom is just waiting to be realized, but first you have to make the call to Lyon Construction!