The property
Core Rehab
AUTO INJURY & ACCIDENT REHAB TULSA, OK
Who is Core Rehab
Injuries, whether from a car wreck, a bicycle accident, a slip and fall, or another type of accident can disrupt your life, and the lives of those around you, in significant ways.  You may find it difficult or even impossible to do the things you used to do.  After an accident, you may even find yourself unable to work. Contact Core Rehab today to schedule an appointment at one of our many convenient Tulsa area locations. Let our 
experienced team
 of Doctors, Tulsa 
Chiropractors
 and Therapists help get you on the road to recovery.
Core Rehab Foundation
Core Rehab was founded in Las Vegas, NV in 2012, as a family owned and operated cooperative. Today Core is still family owned and operated with 12 locations serving the Las Vegas/Henderson, Nevada and Tulsa/Northeastern Oklahoma areas. Core Rehab brings a ground-breaking kind of injury rehabilitation therapy, specializing in auto injuries and other personal physical rehabilitation. Using more than just a traditional medical approach, but rather a combined multi-disciplinary path to healing, Core Rehab utilizes MDs, chiropractors and physical therapists giving each patient the best care possible. Core values the relationship with patients, as their motto from day one has been "People Care. Not Patient Care."
Locations:
6702 S. Lewis Ave. #G Tulsa, OK, 74136
Core Rehab South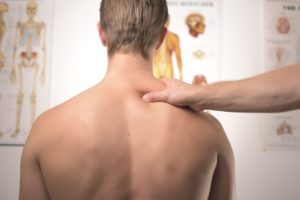 South Tulsa Location
Tulsa Chiropractor and Rehab Injury
8222 E. 103rd St. #123 Tulsa, OK, 74133
CORE REHAB BROKEN ARROW BROKEN ARROW LOCATION BROKEN ARROW CHIROPRACTOR AND INJURY REHAB
1708 N. 9th St. Broken Arrow, OK, 74012
2611 S. Memorial #B Tulsa, OK, 74129
It is important to seek treatment from a Tulsa chiropractor quickly, because the longer you wait, the harder it may be to recover fully.