23 Mar

Who is the Best Jenks Pool Service Company?
Integrity Pools in the Best Jenks Pool Service Company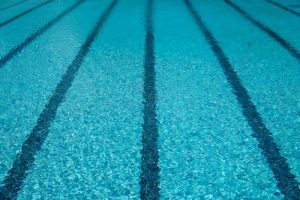 Integrity Pool Service is the best Jenks pool service company. Owned and operated by Chance Johnson, this pool company's core value is in its name: integrity. You want a professional you can trust to come onto your property and take care of your pool. Integrity Pool Service is a trusted pool maintenance company known or their knowledgeable services and respectable character.
Pools come in all shapes, sizes, and depths. You can have an indoor pool, inground pool, or above-ground pool, and each type of pool will have to be cared for according to its specific needs and calculations. You'll want to hire a knowledgable and experienced Jenks pool service company to maintain your pool.
Integrity Pools serves many clients throughout the Tulsa area, and they deal with many different types of pools. Call Chance with Integrity Pools Service today for a professional and reliable service.
What Sets Integrity Pool Service Apart
Integrity Pool Service's knowledge, experience, and core values set them apart from other Jenks pool service companies. They specialize in pool chemistry science and pool maintenance to ensure the health of your swimmer and extend the life of your pool.
Pool chemistry science is important for the maintenance of your pool and the health of the people swimming in it. Chemicals are used in pools to help keep the pool and its surfaces clean; however, an imbalance in the pool chemicals can not only ruin the pool surfaces or equipment, but it can also have a negative effect on people swimming in the pool!
Integrity Pools has all the necessary equipment to test the chemicals in your pool and correct any imbalance. They can also perform regular pool chemistry maintenance on your pool to ensure that the chemicals are staying balanced and correct. Proper pool chemistry is something every Jenks pool service company should practice.
Services
The main services that Integrity Pools offers are pool chemistry science and pool maintenance. Maintaining the health of your pool will help it to function properly and last longer. If you have a pool on your property, you should invest in regular maintenance by a professional company to ensure the life and health of your pool.
Business Information
Integrity Pools Service
(903) 243-7575
http://integritypoolstulsa.com
If you're looking for a reliable and trustworthy company to maintain your pool, contact Integrity Pool Service today. Whether you have a hot tub or a lap pool, above-ground pool or an inground pool, Integrity Pools can provide a professional service. To learn more about Integrity Pools, you can read their Google Reviews by clicking here.