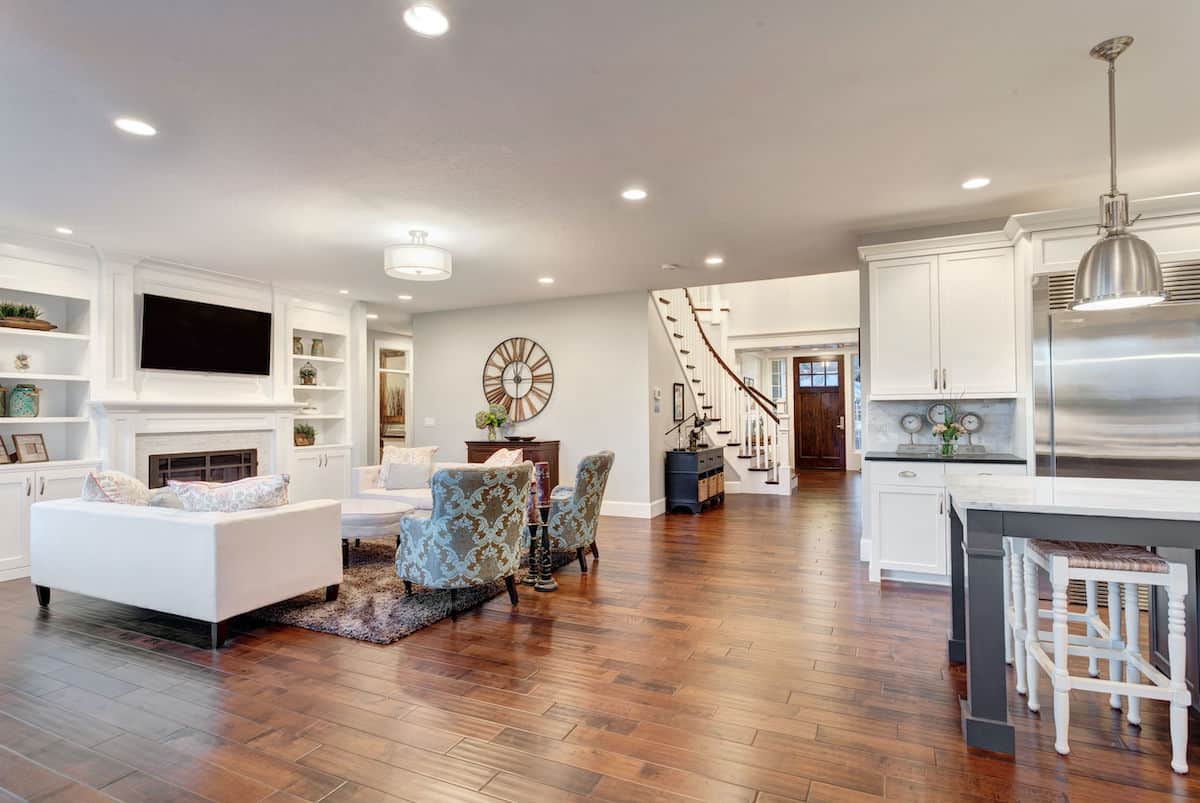 26 Mar

Home & Auto Companies Still Open During Quarantine in the Tulsa Area
Home & Auto
Justin S.
1113 E Louisville St Broken Arrow, OK 74012 Phone: 918-251-0644 Email:contact@advancealarms.com  Facebook Page
Still providing you with 24/7/365 alarm monitoring and service that you've come to expect from Advance Alarms, your local family-operated alarm company.
We are offering a 'no contact consultation' for those wanting to install a new security system or activate alarm monitoring service on an existing system! We can monitor almost any security system, regardless of who installed it.
RESPECT FOR SOCIAL DISTANCING
Our technicians and consultants will adhere to the standards required by your site, whether hospital or home. We will limit interactions with people, pets, and surfaces that do not pertain to the job at hand.
NO CONTACT CONSULTATIONS
If you would like a consultation for a new security system or for monitoring to be activated on an existing system and you prefer a no contact consultation, just provide access to the site and we will arrive, survey your site and system, and leave without requiring face-to-face contact. Your needs can be discussed by phone or email and documents can be signed digitally.
TECHNICAL SUPPORT
We have employees on hand to help you with any technical issues, questions, or concerns that may arise.
BACKUP BATTERIES OR OTHER SUPPLIES
Instead of stopping by our office, we ask that you call us if you are in need of backup batteries or other supplies. We will take payment over the phone and arrange delivery, be it pickup (at our front door), delivery, or shipping.
---
KAREN PRATT
5935 E 15th St  Phone: 918-832-7740 Email: altauto13@gmail.com Facebook: https://www.facebook.com/pg/Alternative-Automotive
We are still open for your automotive needs. We are picking up and delivering so you don't have to get out during this difficult time.
---
Breann Martinez
1621 S Harvard Ave Tulsa, Ok 74112 Phone: 918-779-9171 Email: breann@blissmaidservices.com Facebook: https://m.facebook.com/blissmaidservices
We are offering $100 gift cards for $75 that will get you 1.5 hours of cleaning with 2 people.
If you are interested in making a purchase please call 918-779-9171.
---
Jamie Garcia
Phone: 918-954-0777 Email: jamiegarcia819@rocketmail.com Facebook Page
Hello we are still in Business.. Residential/Commercial/Make-Readys/Move-Outs/New-Construction… Cleaning/DISINFECTING/SANITIZING…Taking all Safety Precautions…Wearing our Mask/Gloves/Booties/… DISINFECTING before we start Cleaning…. Finishing up with SANITIZING…. Using Top Grade Products …Specialized for DISINFECTING/SANITIZING
---
Jan Logan
612 East Main St, Jenks, OK  Phone: 918-381-2806 Email: ctcjlogan@aol.com
Disinfecting and rearranging our waiting area with seating outside. Employees are social distancing and following hygiene and disinfecting protocol.
---
C.J. Vaughn
2392 W New Orleans Street  Phone: 918-770-3326  Email: info@cjselevatedphotography.com  Facebook: facebook.com/cjselevatedphotography
We are your one stop shop for real estate promotions: (Photography, Drone, Video, Virtual Tour, Marketing, Portraits, Yard Signs and more) Our packages start off at $70.00 and go up from there. All of our photography and/or video packages includes drone for FREE!!!
We are taking all precautions to keep our clients safe by sanitizing our equipment and ourselves before and after each shoot. Let us know if we can be of service to you!!!!
---
Jeff Ward
Phone: 918-693-0751  Email: dblpest@gmail.com  Facebook: Facebook.com/dblpest
We can offer quotes for residential preventative spraying for most houses within 10 minutes to make your decision easier.
---
Ali Marks
4101 S Sheridan Rd Tulsa OK, 74145  Phone: 918-610-1100 Email: alexandra.d.marks@ehi.com Facebook: www.facebook.com/EnterpriseCarSalesTulsaOK5183/
I first wanted to let you know that we are still open during this difficult time. We have committed to changing our program specifically to accommodate all the people who are being affected by the current COVID crisis surrounding us. Below is how we have updated our program for the month of April to meet the needs of the community in these tough times.
• At-Home "Touchless" Test Drives – Just select a vehicle with one of our Sales Consultants and we will bring the vehicle to your home for a Test Drive! Each vehicle will be cleaned with an approved disinfectant before and after each Test Drive. Disposable gloves will also be provided upon request.
• Curb-Side Appointments – Unsure of your next vehicle? Just schedule an appointment with one of our Sales Consultants. We will meet you at our Dealership for a "Touchless" Test Drive!
• Virtual Test Drives – Our employee can connect with you Face-To-Face via Zoom App, iPhone FaceTime, Android Duo, or Facebook Messenger. The employee will complete a Virtual walk-around presentation of the car and answer any of your questions about features and more!
• Virtual Trade Appraisals – Have a trade? We can assist you by appraising your trade over the phone. Contact one of our Sales Consultants today for details.
• Free Home Delivery – Once we review financing options with you, we will deliver your vehicle and the Final Paperwork right to your doorstep.
---
Stacey Ray
828 W Jasper St, Broken Arrow 74011  Phone: 918-237-1584  Email: sray@farmersagent.com
Facebook: facebook.com/StaceyRayFXtrader
I can help you understand your current home, auto or life policies and see if there are ways to save your family or business money.
As your local Farmers® agent in Broken Arrow, OK, I help customers like you identify the insurance coverage that best fits your needs. This process is straightforward and personalized to help make you smarter about insurance. I have the knowledge and experience to help you better understand your coverage options–whether that's auto, home, life plans, renters, business insurance, and more. We help clients all over the state of Oklahoma.
My wife and I want to earn your business and we will work hard to help you in any way we can. I am a Veteran of the U.S. Army. We have served our Country and we want to serve you!
Give me a call at (918) 615-1911 and I'll be happy to answer any questions you might
---
Rachel Sweetin
4900 West Kenosha St. Phone: 918-770-7134 Email: rachel@galaxyhomerecreation.com Facebook: https://www.facebook.com/GalaxyHomeRec/
No contact installations and site visits
Virtual and private in store appointments
$99 installations
36 month no interest
---
Hatch Carburetion LLC
Jerome Hatch
104 N Cherokee St Catoosa, OK 74015 Phone: 918-557-6448 Email: hatchcarb@icloud.com Facebook: facebook.com/Hatch-Carburetion
Hours are normally Monday-Friday 9:00am-5:00pm. Call before stopping by. Curbside drop off and pick up is available.
---
Kelvin Lemus
3714 E.Woodrow St. Tulsa Oklahoma. Phone: 918-982-7082 Email: QuintanillaKelvin122@gmail.com Facebook: Lemus Painting
Hello we are still in Business and in Action… Taking all Safety Precautions..We can discuss project by phone and work up an estimate…We have a Special right now*** $200 off for first time client…We are Insured and have references…Call Kelvin 918-982-7082
---
Leslie Story
4105 S Rockford Ave Phone: 918-346-9002 Email: design@lesliestorydesign.com Facebook: Facebook.com/lesliestorydesign
I provide Interior Design services and Listing Preparations for clients preparing their homes to list for sale.
---
Natalie Coe & Andrew Brewster
2438 W New Orleans BA,OK 74011 Phone: 918-395-0220 Email: sellingallthehouses@gmail.com Facebook: Www.facebook.com/listwithlogistics
Need help with buying or selling a home? We are offering virtual seller and buyer info and planning consultations at no cost! If you need to sell, want to know your home value, want to know what the market is doing right now, or are considering purchasing a home we are your team!
---
Karri Henke
12804 S. Memorial dr. #111 Phone: (918) 970-4112 Email: sales@RSAutohaus.com Facebook: https://www.facebook.com/RSAutohausTulsa/
Offering special labor rates for new appointments from 3/30-4/17
---
Patrick Taylor
Phone: 918-906-4548  Email: rusticpupcrates@gmail.com
10% off all custom orders. We have 3 display crates from the H&G show for 25% off.
---
Stephen Canada
524 S Main St, Broken Arrow, Ok 74012 Phone: 918-671-1499 Email: scanada@mcgrawok.com Facebook: facebook.com/StephenCanadaRealEstate
The market is still on the move! We can do most everything electronically, even loan pre-approvals and closings. Contact us for more information.

● Buyer to limit the amount of people with them to view home. (I would suggest 2 max)
● Buyer is not to touch anything in the house. The agent should be wearing gloves and
can open doors, cabinets, light switches, etc..
● Keep a distance of 6' or more between people.
● Agents can send all contract documents to be signed electronically.
● If the buyer is only "browsing", they should just look at properties online. At this time,
only ready and willing buyers should be looking at homes in person.
● No open houses will take place until further notice.
---
Clint Jacob
2648 S. Urbana Avenue Phone:918-240-3493 Email: tiedyepoolguy@yahoo.com Facebook Page
NEW Tulsa owned company providing quality maintenance and cleaning services for swimming pools and spas.
---
Jessica O'Connell
Phone: 918-313-1085  Email: joconnell@cctulsa.com  Facebook: facebook.com/TulsaCreativeCouple
We are currently doing no contact drop offs for most of Tulsa and Broken Arrow addresses. We are doing deliveries every Monday!
---
Rebecca Eubanks
5272 S Lewis Ave Ste 204 Tulsa, Oklahoma 74105 Phone: 678-800-2425 Email: Beccasproles@gmail.com Facebook Page
No better time to have your home & auto insurance reviewed and quoted as well as supporting a local family owned business.
---