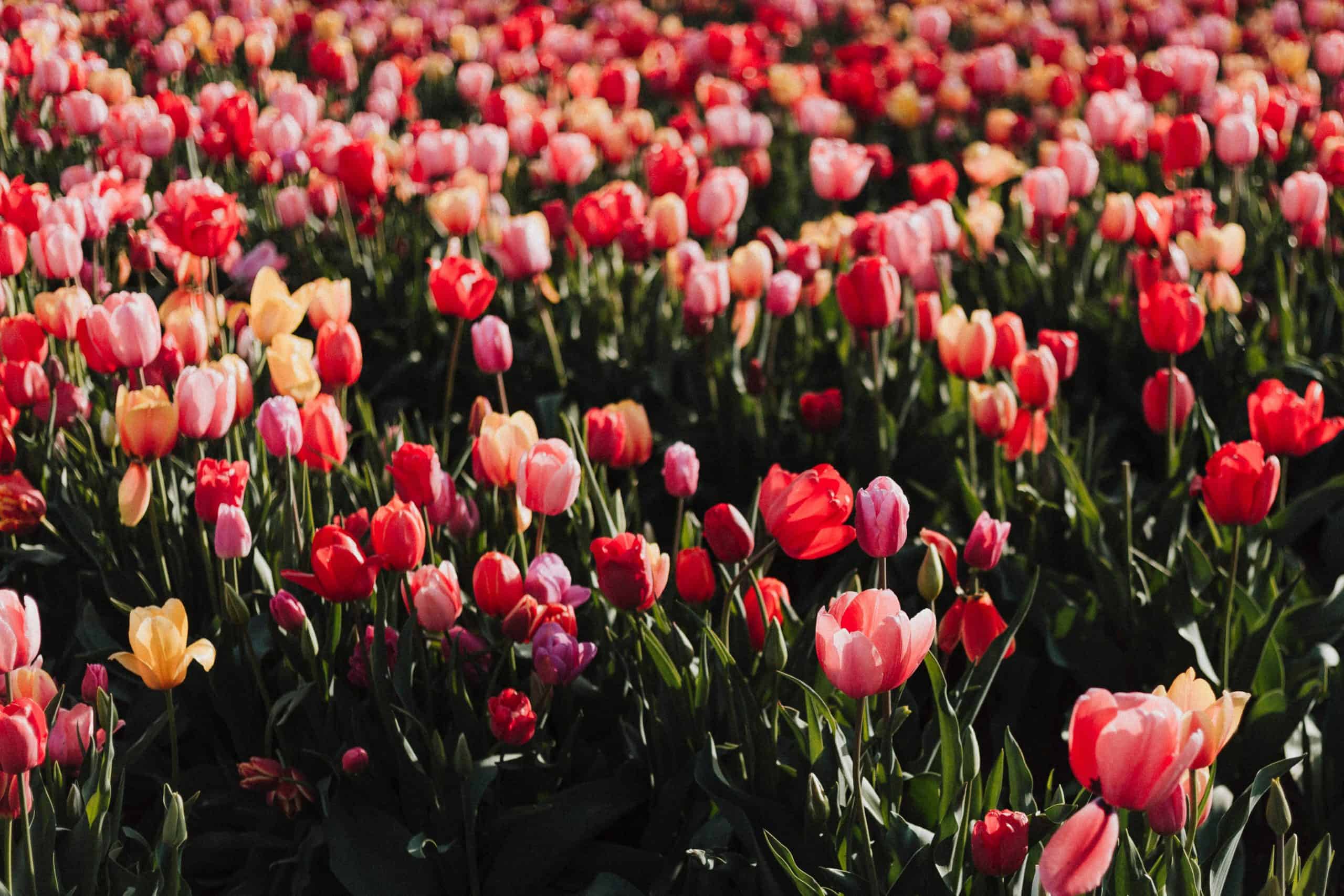 26 Mar

Health & Beauty Companies Still Open During Quarantine in the Tulsa Area
Health & Beauty
Katie Aday
1339 E 55th St Tulsa, Oklahoma 74105 Phone: 918-417-6424 Email:kaday@adayofspeechtherapy.com Facebook Page
We offer speech and language services through an online platform. We accept SoonerCare, BCBS and private pay. Telepractice speech therapy is fun and interactive. Kids love it! We also speak Spanish. Please call or text.
---
Jeannette Williams
10424 S 82nd St Tulsa OK 74133 Phone: 918-497-6885 Email: info@bellavitaspaandsalon.com Facebook Page
Bella Vita Spa and Salon offers online booking (make all appointments on or after April 14th), an online store with some of our most beloved products, a monthly newsletter and monthly coupons. We have been serving Tulsa for 15 years and can not wait for the next 15!! Remember to shop LOCAL and help support the small businesses who have aided in creating an amazing community!
---
Ashleigh Delarzelere
512 w Atlanta st Broken Arrow OK 74012 Phone: 918-615-6620 Email: adelarzelere@brighterdimensionscc.com Facebook Page
We are offering teletherapy so that you can visit with a licensed mental health professional during the social distancing period! We also have limited slots for free counseling for those uninsured or underinsured.
---
Alexis English
6019 South 66th East Ave #108  Phone: 918-313-1692  Email: alexisaam@ymail.com  Facebook: facebook.com/combinationunlockmassagebyalexislcmt
Safety for the community while adhering to officials orders is top priority. I will reopen when the all clear is given. Please continue to purchase Gift Certificates (msg me) for later use or donating to my small business to help me continue community work, overhead costs and putting food on the table. Your support has meant the world and as always paid forward 

https://paypal.me/AlexisEnglishLCMT?locale.x=en_US
---
Travis Ring
2433 North Aspen Avenue Broken Arrow, OK 74012  Phone: 918-940-4630 Email: drring@easternoklahomachiropractic.com Facebook: Facebook.com/easternoklahomachiropractic/
We're offering our first visit, including examination and X-rays if necessary along with an adjustment for $19. We are cleaning and sanitizing our tables and all equipment between each patient. We've also adopted an open front door policy and a "parking lot waiting room". We take most major medical insurance (including Medicare), we treat auto accidents and have affordable self pay options.
---
Melissa Cameron-Fullerton
2633 E 15th St, Suite D, Tulsa, OK  Phone: 918-640-5180 Email: hello@iamyogatulsa.com Facebook: facebook.com/IAMYogaTulsa/
Online classes // over 20 per werk
---
Montika Collins, MA, BSN, RN, CLC, IBCLC
3336 E 32nd St, Suite 107, Tulsa OK 74135 Phone: 9183983586 Email: pcfitllc@gmail.com Facebook: facebook.com/Innovations.pcfitllc/
In-home & Office Breastfeeding Consultations
Virtual Breastfeeding Consultations
Advanced Holistic/Functional /Integrative Lactation Care
Oral Habilitation for Infants with Oral Restrictions, Ankyloglossia (Tongue Tie), etc.
Body Work
Breastfeeding Education
---
Ronald Carlson
535 W. Main St. Jenks, OK 74037 Phone: 918-240-1170 Email: rcarlson@jenksbeautycollege.com
Use promo code "victory" to get $100 dollar gift card for $50. This is a tough time for many small businesses and employees across the country. We need to support our friends if we can. JBC is so thankful for the love and support in Jenks and neighboring communities. We 
 you!
---
Kenya
Phone: 918-409-0815 Email: kenyaturner@kenyasway.org
Offering online mental health therapy. Most insurances accepted, offering discounted services for those without insurance during this difficult time.
---
Ginger Koory
4332 E 28th St Phone: 918-850-0110 Email: kooryorganics@gmail.com Facebook Page
Local pickup from my porch or as agreed and I ship daily.
---
Katy Anderson
1711 E Skelly Dr – Tulsa, OK 74105 Phone: 918-742-KüSh Email: kushtulsa@gmail.com Facebook: https://www.facebook.com/kushtulsa/
We are here for our patients. Clean and sanitized environment. We are offering online orders, curbside pick-up and of course walk-ins. You can find us on Weedmaps.
---
6655 S. Yale Ave. Phone:918-502-5100. Email: info@libr.net Facebook: Facebook.com/LIBRResearch
The Laureate Institute for Brain Research is a local non-profit psychiatric research institute offering paid research studies from home during the pandemic. The institute aims to better understand psychiatric illness and create more effective treatments and produce more positive outcomes.
---
Red Pippin
Phone: 918-902-9479.   Email: Hairbylittlered@yahoo.com  Facebook: facebook.com/LittleRedsCutandDyeSalonLLC/
Due to the #COVID19 mandatory closure of hair salons I am having a special on
VIP Highlight Cards
DON'T MISS OUT ON THIS SPECIAL OFFER… IT'S BIG TIME SAVINGS
VIP Highlight Pass For Short Hair ONLY $343.85
VIP Highlight Pass For Medium length Hair ONLY $458.85
VIP Highlight Pass For Long Hair ONLY $573.85
THAT'S 6 FULL FOIL HIGHLIGHT 

PLUS YOU GET 6 ADD ON SERVICES 
Buy Now And Use
AS SOON AS WE RE-OPEN 
Includes: 


6 Full Foil Highlights 

(ONLY One Color,
Each Added Color Will Cost Extra)
PLUS 6 add-on's


2 Haircut 

1 Added 2nd Color 

1 Toner 

1 Deep Conditioning Treatment OR Half OFF Keratin Express Blow-Out 

1 One 35% OFF 

Product Purchase
You can Purchase online
https://hairbylittlered.glossgenius.com/
Or You can PayPal Me
(Add a note with your Name phone number and email address)
https://www.paypal.me/HairByLittleRed
OR CashApp
(Add a note with your Name phone number and email address)
https://cash.me/$HairByLittleRed
PLUS You can set-up a curbside cash payment drop off!! Call Or Text 918-902-9479 if you have any questions!!
Terms & Conditions:
*No Refunds.
*VIP Card Is Only Valid For Client Listed At Time of Purchase.
Tips/Gratuity Not Included In Purchase Price.
*All Services Are Subject To Additional Cost Due Thickness and/or Length Or Added On Services Not Included Or Already Used On VIP Pass.
*Any Missed, Canceled or Rescheduled Appt With Less Than 48 Hours Notice Can Results In Forfeit of Service Booked.
---
Micah & Erin Lucie
1723 E. 15th St  Phone: 918-340-7090 Email: micah@luminate.clinic   Facebook: Facebook.com/luminatetulsa
Tulsa's secret weapon to looking and feeling your best! Currently seeing hormone optimization members via telemedicine, and getting new guests pre-booked for our 9&99 special; $9/unit Botox and $99 IPL photo-facials.
---
Dr. Fallon Long
7171 S Braden Ave Tulsa, OK 74136  Phone: 918-960-0826  Email: info@lumoschiropractic.com  Facebook: facebook.com/lumoschiropractic
We are open and accepting new patients!
Due to the pandemic we are offering our $95 VIP referral offer to the general public ($185 value)!
What does our VIP offer include?*
– Consultation
– Physical Exam
– Orthopedic Exam
– Neurological Exam
– Nervous System Scans
– Doctor's Recommendation Report
– First Adjustment
Due to COVID-19 we are operating under strict sanitation guidelines. Appointments will be staggered, decreasing availability, but allowing more time to clean ALL surfaces between patient visits. Only one household will be allowed in the office at a time. We ask that during these times you do not bring visitors to your visit unless you are in need of assistance (ex: childcare, chaperone, witnesses, translator etc.)
This offer is eligible for new patients of all ages. Due to federal law, discount cannot be applied to individuals who are eligible for Medicare.
*If it is determined that X-ray or MRI are necessary to continue care, images will be ordered from a local imaging center. These fees are paid directly to the imaging center, not to Lumos Chiropractic.
---
Nina Madsen
1717 S. Baltimore Ave. Tulsa, OK 74012 Phone: 9188950611 Email: hello@madsenmassagetherapy.com Facebook: facebook.com/madsenmassagellc
10% off Online Gift Certificates for Massage Services (Medical, Deep Tissue, Classic Swedish Massage, Lymphatic Drainage, Post-Event Sports Massage, Prenatal Massage)
---
Jessica Nguyen
Muskogee ok Phone 918-869-1574 Email jessicaaugs@gmail.com Facebook Page
15% off with code: Quarantine15
---
Matthew
9999 S Mingo rd ste. B  Phone: 918-994-4606 Email: mpviejodc@yahoo.com Facebook: https://www.facebook.com/redcanyonst/
Chiropractic and massage therapy clinic in south Tulsa. Chiropractic will remain open as it is deemed medically essential and medically essential massage ( patients with migraines, acute pain, severe arthritis etc..) can still take place under the chiropractors referral. Give us a call today! We're here for you!
---
Brent and Tracy Rubis
10119 A East 80th Street South, Tulsa, OK, 74133 Phone 918-254-6793 Email tracy@rubisplasticsurgery.com Facebook Page
Health and safety is our priority. We are seeing one patient an hour for patient protection. Call us for a consultation. We can also do video consultations if you feel safer at home.
---
Dawn Westmoreland
116 west Dallas Broken Arrow, OK 74014 Phone: 918-978-4820 Email: dawnwmakeup@gmail.com Facebook: https://www.facebook.com/scissortailstudioBA
Offering $5 flat rate shipping (no minimum order) on root touch up sprays, hair masks, treatments, shampoo/conditioner, etc., from popular salon brands Kevin Murphy and ELEVEN.
E-Gift cards for services with Dawn also available! Extra $25 for every $100 gift card purchase.
---
Shawna Atwell
18425 E Watson Way Phone: 9182607065 Email: shawnaskissandmakeup@gmail.com Facebook: https://www.facebook.com/groups/shawnaskissandmakeup/?ref=share
During this uncertain time, we understand people still need good quality, clean skincare, and cosmetics.
This is the perfect time to get the products you need and support a small local business.
15% off all orders when you order directly through me.
---
Montika Collins, MA, BSN, RN, IBCLC
3336 E 32nd St, Suite 107, Tulsa OK 74135 Phone: 9183983586 Email: totalfamilywellnessok@gmail.com Facebook: https://www.facebook.com/TotalFamilyWellnessOK/
We offer Health and Wellness Coaching, Medical Herbal Consultations via phone and video conferencing.
Immune system boosting
Immune system support
Relief from chronic symptoms
---
Kelsie Donahue
3562 E 51st St Tulsa OK 74135 Phone: 918-398-0198 Email: tulsabodysculpting@gmail.com Facebook: https://www.facebook.com/tulsabodysculpting
For our temporary closure we are running some super discounted specials as a buy now, book later option 
•Buy the March 3 happy hour special & get 3 laser lipo sessions for free! All for $209
•8 laser lipo sessions $119
•3 cellulite treatments $99
•6 full body contour light treatment $279
Message or call us @ 918.398.0198 and we will return all missed calls if we miss you! 

---