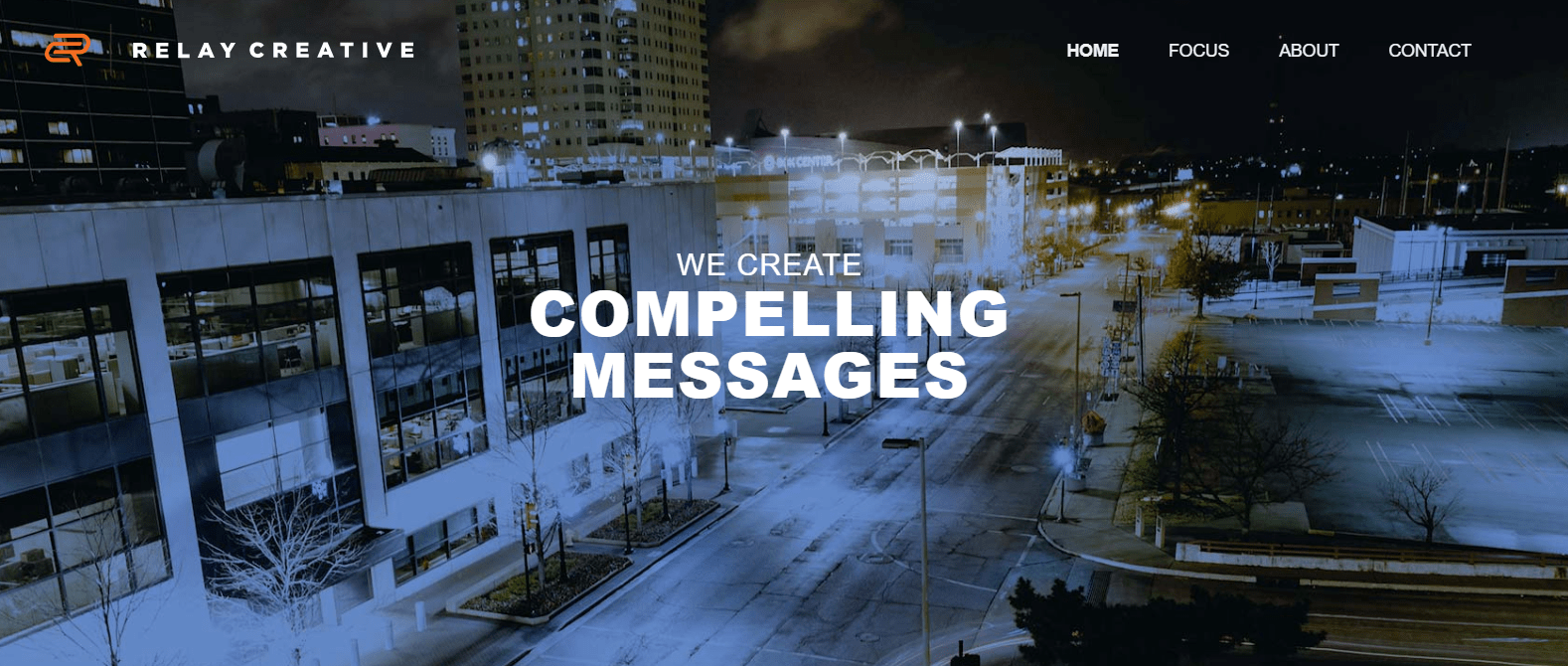 06 Jun

Featured Business | Relay Creative
Relay Creative | Website Design
Relay Creative Group exists to uniquely develop and represent compelling messages.
Relay Creative is a devoted team of creative professionals who live and breathe design. They are creative engineers at heart who specialize in graphic design, website design, video, and marketing services for non-profit organizations and small to medium businesses in various industries. Relay Creative has served clients for over 13 years as Sturmedia before deciding to regroup, rename and rebrand in 2017. This fresh start, backed by more than 25 years of experience, fanned the flame in their core and has mobilized thier team to reach out to more clients in new industries. Creativity and design are at the heart of all they do. Relay Creative has their own master-designers on staff who collaborate with the creative director and each client to develop strategic plans for each project. Relay Creative believes in relationships; they are devoted to maintaining connection with their clients from onset to the completion of every single task. Their commitment is simple: They help their clients start right and finish strong.
Relay Creative Research-Based Website Design
Relay Creative is devoted to creatively developing unique resources for clients to use in marketing campaigns, promotions and education. They work directly with marketing directors, human resource managers, business owners, CEOs and leaders of faith-based non-profit organizations to determine the best tools and strategies for the present needs.
Design: In addition to branding, their team of graphic designers and website specialize in the design of print and digital publications (newsletters, magazines, catalogs, quarterly and annual reports). They provide customized direct marketing products, trade show collateral, promotional materials and much more.
Website Design: In this digital age, a great website is one of the most powerful tools that a business can have. Relay creative utilizes a research-based strategies to design websites that bring clients the results they need in order to thrive.
Marketing: Relay Creative offers identity discovery assistance in determining or refining our clients' target market. They provide website design and web presence packages which include SEO, Adwords, analysis and management. They develop social media plans for clients who simply need a jumpstart and others who want them to carry the whole plan.
Video: Relay Creative develops a variety of video products. They specialize in creating video learning management systems for safety and procedures; this video project can be customized for on-boarding new employees or maintaining an in-house continuing education program. Their team has experience working with universities and specialty schools in production of online website learning modules. They also enjoy creating business profile videos, company culture videos, sales videos, website feature videos, lobby and promotional videos.
For more information on this creative based website design business, contact Relay Creative here.